Justin Dickens's Story on I Am a Killer
I Am a Killer: The Frustrating, Tragic Story Around Justin Dickens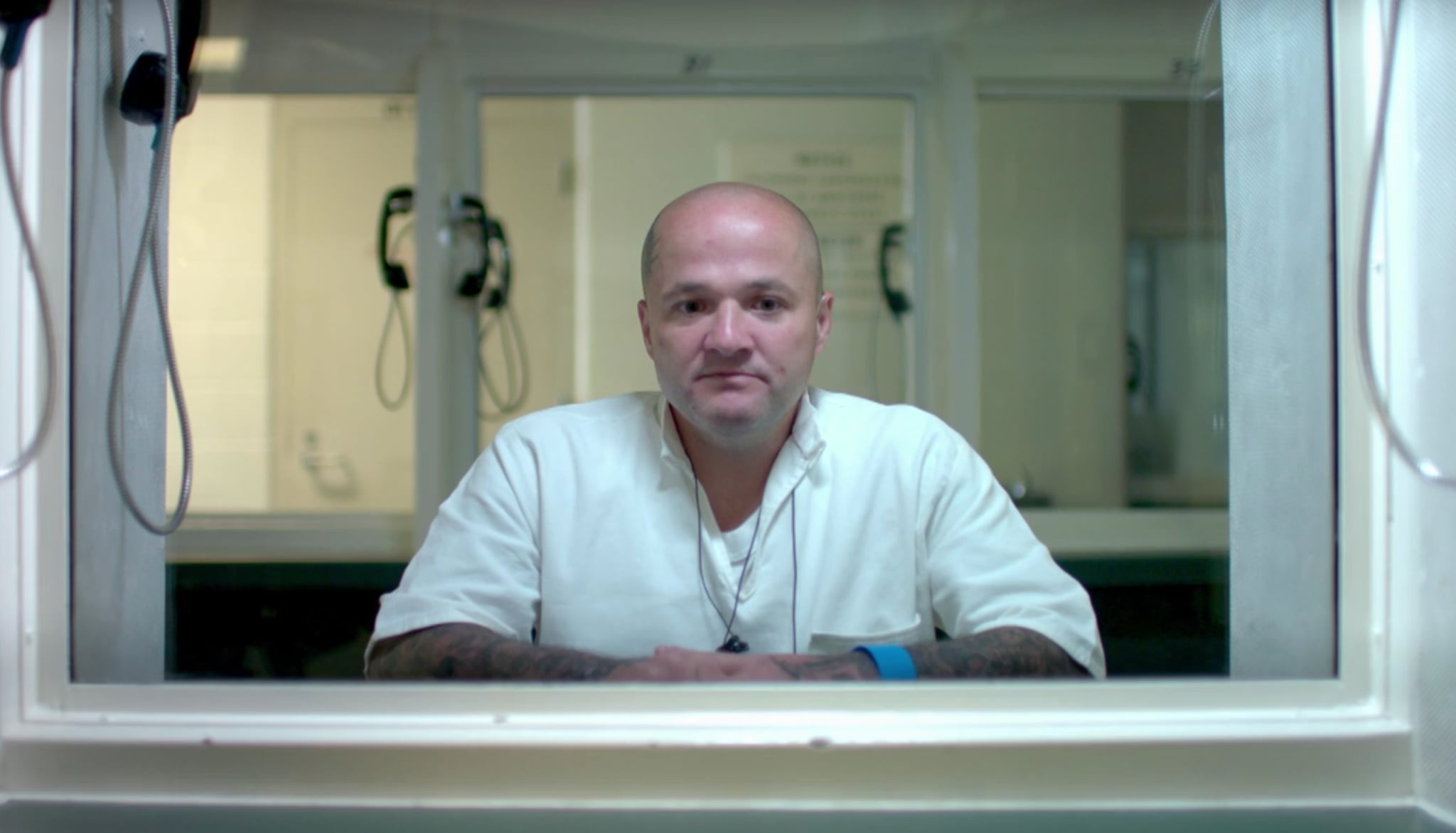 Netflix is known for giving us haunting shows like The Keepers and The Staircase, and the streaming giant has released yet another true crime docuseries — this time a 10-part British anthology about death row inmates called I Am a Killer. In each hour-long episode, the crew meets with a different prisoner to get a closer look at their stories. The third episode is one of the most tragic and frustrating of the show, unpacking the case of an inmate named Justin Dickens, who, at age 17, killed Allen Carter, a schoolteacher. The episode's narrative arc puts viewers in constant tension. It asks whether or not his death row sentence was fair, given Dickens' dysfunctional upbringing and the prosecution's interpretation of the evidence.
Dickens's Life Before the Murder
Dickens grew up in Amarillo, TX, with a tough childhood. His mother fell into drug addiction, which led him to be born two months premature. His father eventually left the family when Dickens was 13. After his father's departure, he committed petty thefts and did drugs with his mother. Amidst the chaos in his life, he found a parental figure in the charismatic tattoo artist Dallas Moore. But Moore was trouble, a drug dealer and ex-con with a temper. In fact, he even likened himself to Texan Charles Manson.
The Murder
In 1994, roughly three years after meeting Moore, Dickens found himself in an inescapable hole, and he retells the day of the murder with remorse. According to Dickens, Moore's wife, Martha, took an ounce of cocaine from her husband's pocket while he was sleeping and did a portion of the drug. When she and Dickens couldn't sell the remaining amount, they finished it up. Moore came after Dickens and Martha with a gun, and eventually beat up the then 17-year-old Dickens. He claimed that Moore told him to take his ski mask, find a gun, and get the money for the missing drugs. Moore denied these allegations years later, claiming that he had told Dickens to leave.
Here's Dickens's version of the event: with an accomplice, Dickens drove to Mockingbird Pawn & Jewellery Store for an attempted robbery. Present at the store were schoolteacher Allen Carter and the store owner Jim Jacobs. Dickens buzzed into the store and asked to try on a ring for his wedding. He immediately pulled out his gun. Jacobs laid on the floor where Dickens couldn't see him, while Carter was five feet away from him.
Carter stood up and attempted a shoulder tackle, and Dickens pulled a shot that hit him in the torso. Then, the teacher tried to pry the gun away, jerking the gun straight up and causing a bullet to go through his hand and hit his forehead. Jacobs then ran through the side door. Dickens eventually bolted through the back door, watching his accomplice drive away. Three days later, the Amarillo police arrested Dickens.
The Prosecution
The prosecution crafted a different story. District Attorney James Farren took hard swings at Dickens, painting him as a cold-blooded murderer who deliberately killed Carter from a distance. Farren claimed that the forensic evidence showed that Dickens could not have been struggling with Carter, arguing that there would have been blood all over him. In the I Am a Killer episode, Carter's friends mentioned that they couldn't imagine him charging at a gunman, though he had been a recognised Vietnam War veteran. Jacobs, the only eyewitness at the crime scene, contended that there was a struggle, but said that he could not sign a statement unless Farren approved it. Charges of involuntary manslaughter and first-degree murder had vastly different consequences. The latter meant a sentence to the death penalty, which Dickens eventually received in 1995.
The Epilogue
Carter's death has been hard on his friends and community, his funeral attended by thousands in the small ranching town of Clayton, NM. Jacobs immediately sold the store after the incident. In an emotional moment in the docuseries, his daughter, Christi, said that she had forgiven Dickens, and needed to do so in order to move on. Friends and family remembered Carter as an empathetic teacher who worked with every student to make sure that they succeeded, and suggested that he could have helped Dickens were it not for their only and final encounter.
Dickens stayed on death row for roughly a decade. In 2005, the Supreme Court ruled that a sentence to the death penalty for crimes committed while a person was a juvenile was cruel and unusual punishment. The rule affected Dickens and 72 other prisoners on death row at the time. A 2005 report on NPR's Morning Edition indicated that one-third of the defendants that Farren's office sent to death row had been under the age of 18. After his sentence was commuted to life, Dickens married Canadian Michelle Sauve, with whom he shared a long-term pen pal relationship. Dickens will not be eligible for parole until 2034.