Justin Hartley Quotes About This Is Us in Esquire 2018
Fun Fact: Here's Who Justin Hartley Enjoys Working With the Most on This Is Us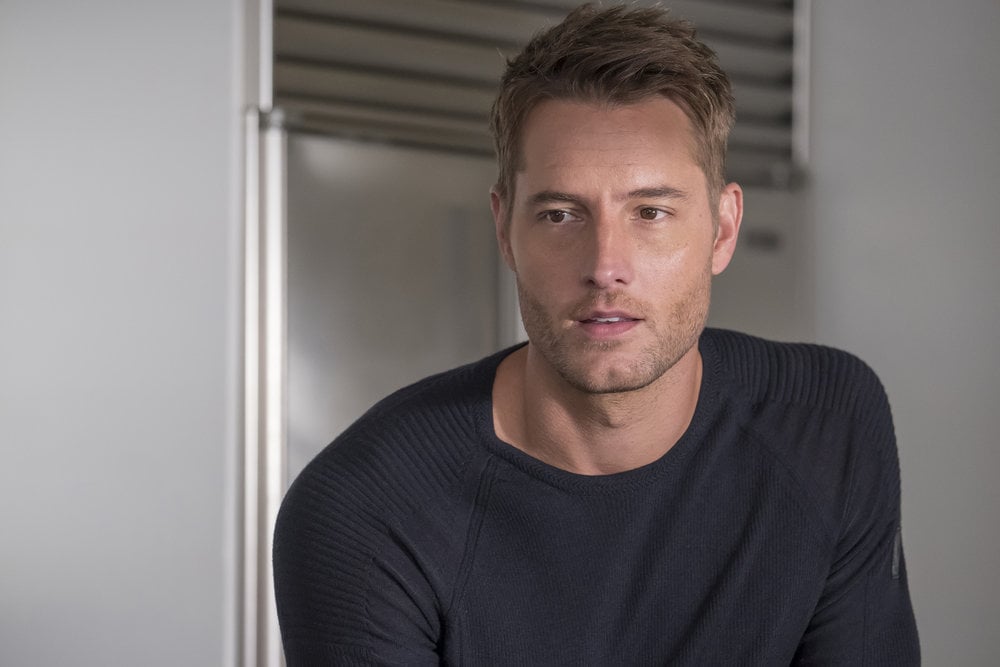 Season two of This Is Us officially came to an end on Tuesday night with an action-packed finale that many of us, let's face it, are still reeling from. With such a phenomenal cast, it's hard not to wonder who fan-favourite Justin Hartley (Kevin Pearson) enjoys working with the most. Luckily, we have an answer.
In a recent interview with Esquire, Hartley revealed that his favourite scenes to play are those with Sterling K. Brown (Randall Pearson). "I love their dynamic, and the fact that now they're like buddies," Hartley explained. "They lean on each other. That's not to say that they won't piss each other off, but they're brothers — they're inseparable."
While an official premiere date for season three has yet to be revealed, we already have an idea of what's next for Kevin. "Kevin is figuring out the man he wants to be," Hartley said. "He wants to be able to put his head down and sleep and not carry things with him: things that he did wrong, or things that were unresolved. He's really growing up — a little bit later than most of us do, but at least it's happening."