Kelly McCreary Talking About Grey's Anatomy Season 15
Maggie Is Smack Dab in the Middle of the Drama in Grey's Anatomy Season 15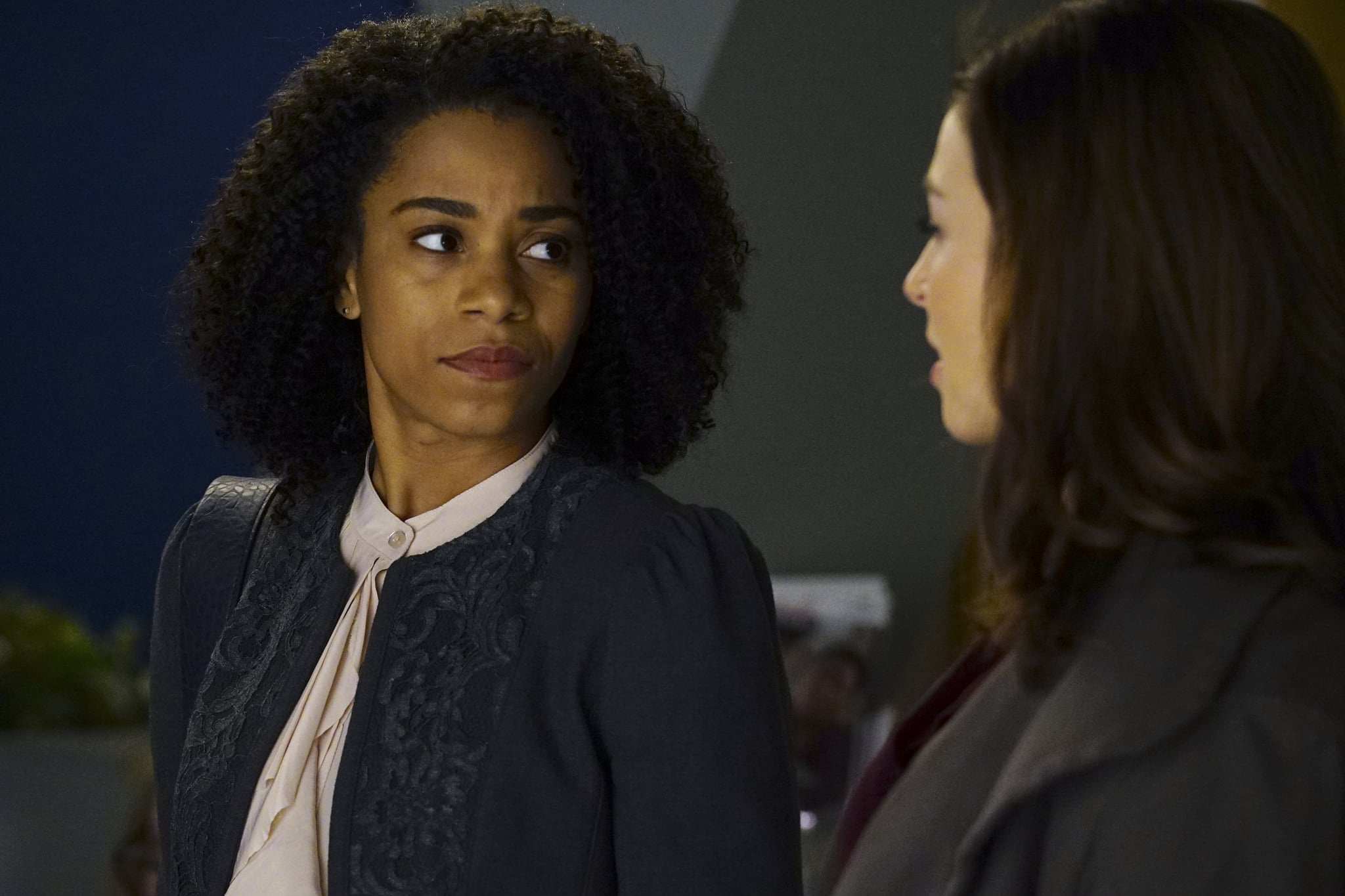 We're just days away from the 15th season of Grey's Anatomy, and we can't wait to see what the future holds. We already know that there are sexy new doctors and a potential hookup between DeLuca and Meredith, but what about the rest of the gang? Of the relationships that already exist, one of the most contentious is the blooming love between Jackson and Maggie. With April out of the way, they might finally have a chance to figure out if things could work.
During a recent interview with ET Online, actress Kelly McCreary (who plays Maggie) offered a bit more insight into this new phase of Jackson and Maggie's relationship. Needless to say, all of the friction with April doesn't evaporate immediately. "There are definitely still traces of April in his life. There's still Harriet there," she said. "They're new and so it's still just building right now. We're a few episodes into shooting and they're getting to know each other. They're finding what the quality of the relationship is." Here's hoping they manage to find their footing after all they've been through.
Meanwhile, that's not the only fire Maggie is going to have to deal with in the days to come. McCreary also revealed that this cardio queen will find herself smack dab in the middle of the love triangle between Owen, Amelia, and Teddy. "Listen, that is just a mess waiting to happen . . . she winds up treating Teddy. It's a bit of a love triangle. It's that same old, good old Grey's Anatomy romance mess." It's especially sensitive, since Amelia is technically Maggie's sort-of sister-in-law in a very roundabout way — I mean, we do know that Maggie, Amelia, and Meredith consider themselves a trio of sisters united by loss. We imagine the whole "treating Teddy" thing might not go over well.