Kendrick Lamar's Opening Performance at the Grammys 2018
Kendrick Lamar's Grammys Performance Will Leave You Breathless From Start to Finish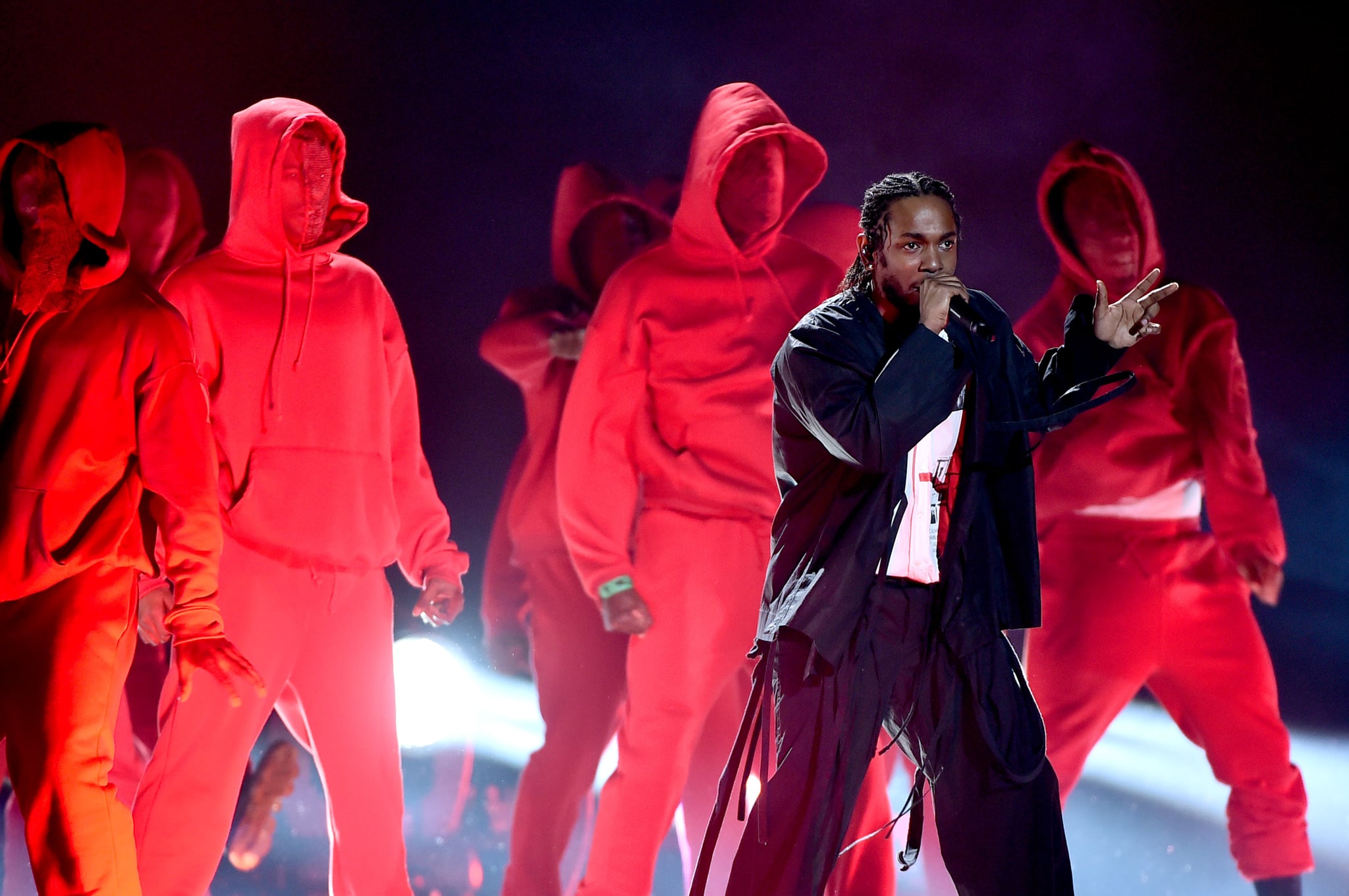 Kendrick Lamar opened the 2018 Grammy Awards with a powerful performance that featured appearances by U2 and Dave Chappelle. The 30-year-old rapper performed several songs off his latest album DAMN., including "XXX" and "DNA." The opener was overtly politically charged, with an American flag projected onscreen and Lamar surrounded by dancers in military uniforms.
Chappelle's appearance was certainly a big surprise. Halfway through the performance, the comedian appeared on stage and said, "Hi. I'm Dave Chapelle and I just wanted to remind the audience that the only thing more frightening than watching a black man be honest in America is being an honest black man in America. Sorry for the interruption. Please continue."
Kendrick Lamar's full performance at the 2018 #GRAMMYs pic.twitter.com/VG5K88hPQ0

— DUCKWORTH TDE (@DuckworthTDE) January 29, 2018
Following the performance, Lamar accepted the award for Best Rap/Sung Performance for his song "LOYALTY." featuring Rihanna. Overall, Lamar received seven Grammy Award nominations, including Album of the Year.