Kristian Nairn Quotes About Ed Sheeran on Game of Thrones
Game of Thrones Star Kristian Nairn Hated Ed Sheeran's Cameo, Too: "I Think It's Stupid"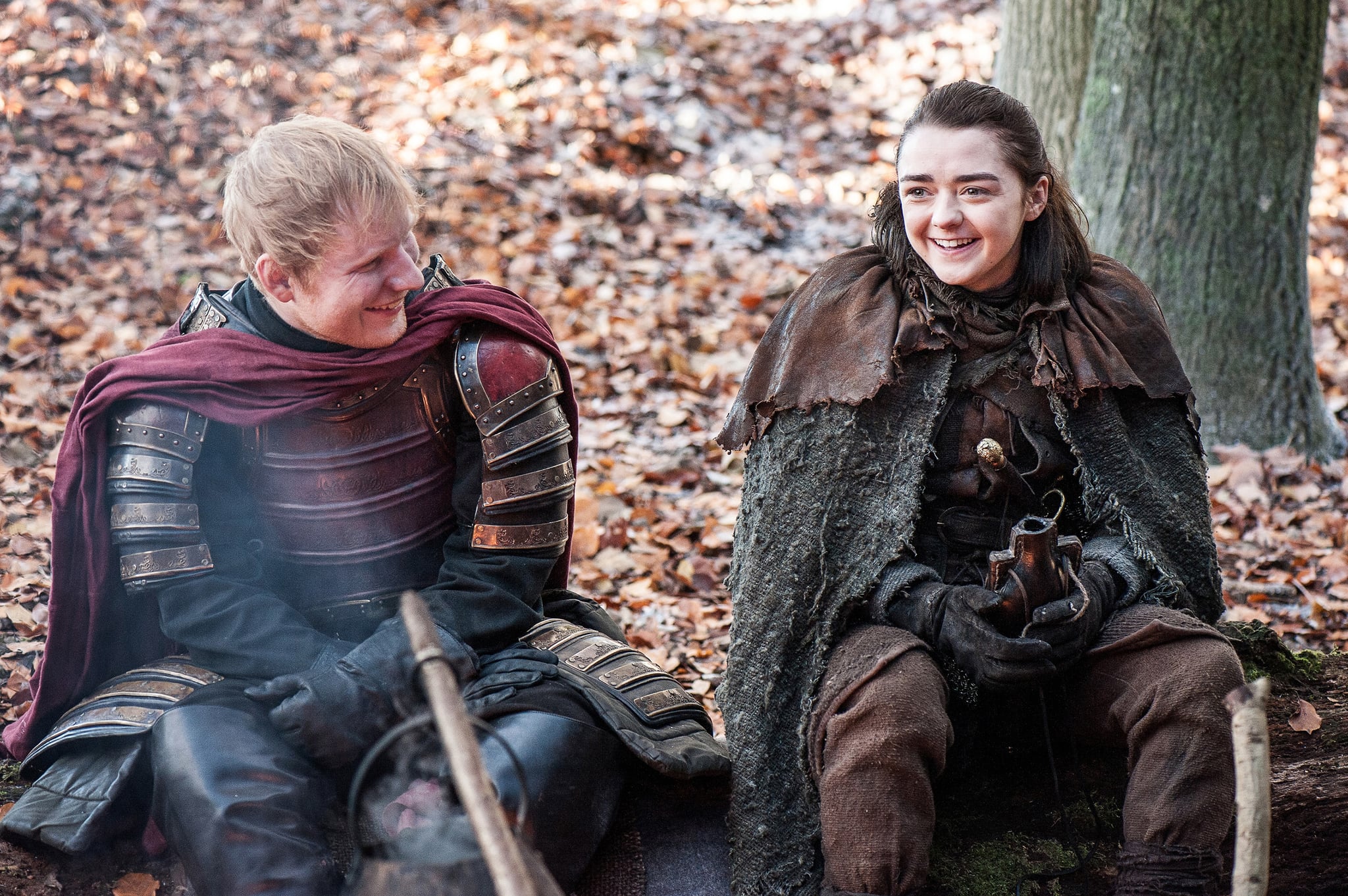 Hodor might have been a man of few words, but his offscreen counterpart, Game of Thrones actor and DJ Kristian Nairn, apparently knows exactly what to say to make us laugh embarrassingly loud at our desks in the middle of a very quiet office.
During a very candid interview with HuffPost, Nairn was happy to voice his opinions about the HBO series' predilection for cameos from famous musicians, especially Ed Sheeran's surprise appearance in season seven. In short: it was the worst.
"I'm not a fan of the cameos in Game of Thrones. I don't like them. I think it's stupid," he said. "I don't mind going on the record on that. I just think it takes you right out of the world . . . Especially Ed Sheeran. I was like, 'Why is Ed Sheeran here?' I mean, Ed Sheeran's great. He's a great guy, great musician, but why is he in Game of Thrones?"
To be fair, most of the show's previous cameos — Sigur Rós, Coldplay's Will Champion — have been artists who are significantly less recognisable than the 27-year-old singer-songwriter, who's one of the music industry's biggest names. In the show, Sheeran is a part of a group of soldiers who Arya (Maisie Williams) runs into on the road en route to King's Landing, and even belts out a song (not "Shape of You," sadly). It's impossible not to notice him.
"I'm not saying I'm not a fan of Ed Sheeran," Nairn further clarified of the scene. "I'm being tactful here, but just not a fan of the cameo. I think most people would agree with me there. It was a big snap to reality. It's like, 'What? What?' It's a fantasy show. We're all caught in this amazing world and spend so much time and money and talent to create, and all of a sudden there's a pop star? What?"