Kristin Davis Almost Played Carrie in Sex and the City
Kristin Davis Almost Played Carrie in Sex and the City, and Um, WHAT?!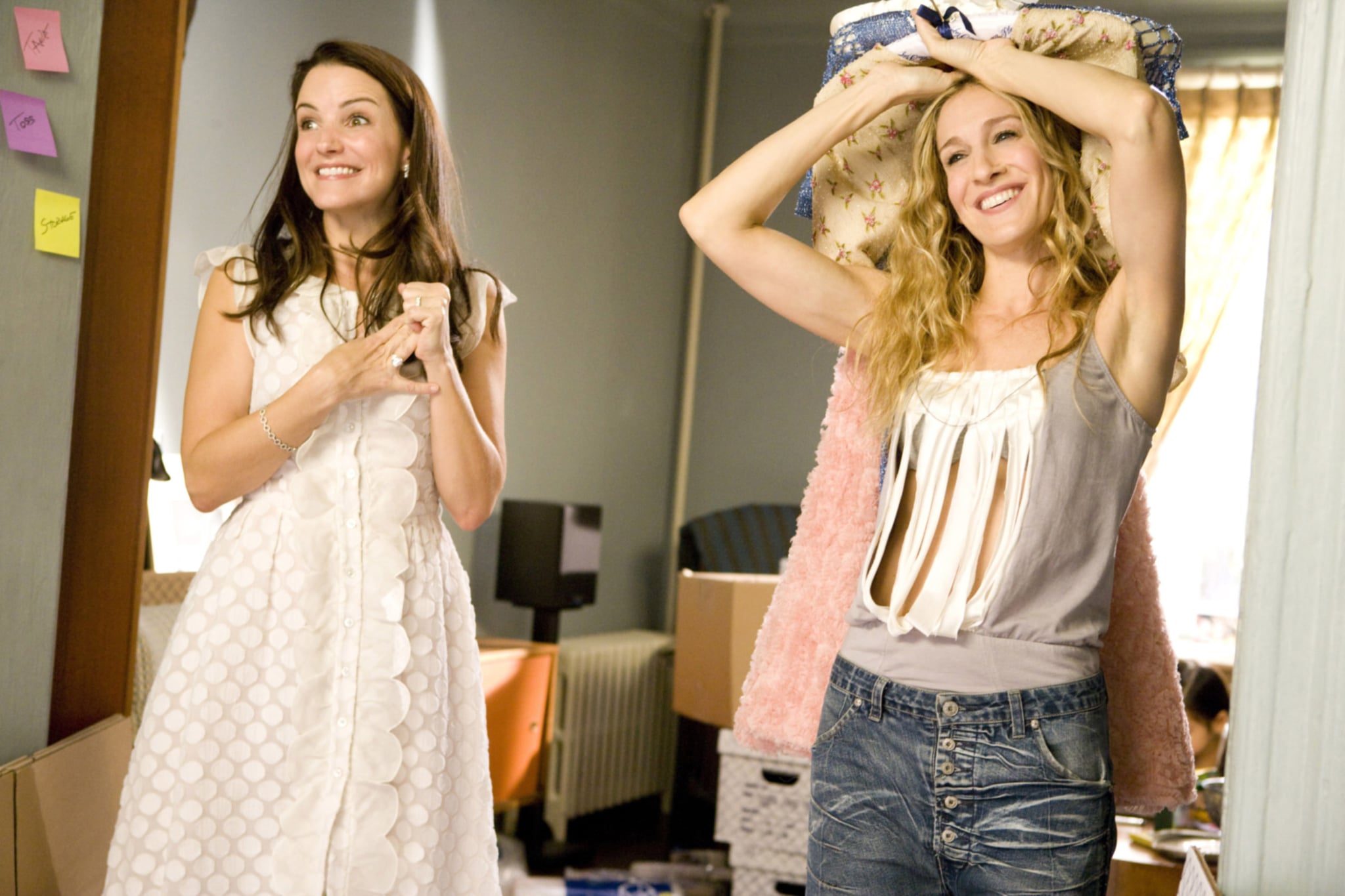 Image Source: Everett Collection
If you've seen a single episode of Sex and the City, then chances are you've either asked or answered the following question: "Are you a Carrie, a Charlotte, a Samantha, or a Miranda?" The characters are just that iconic. But as it turns out, Carrie and Charlotte almost turned out really, really differently.
In an excerpt from Jennifer Keishin Armstrong's upcoming book, Sex and the City and Us, SATC creator Darren Star briefly considered Kristin Davis for the role of Carrie Bradshaw instead of Sarah Jessica Parker. Apparently Parker wasn't fully on board with the idea of playing the Manolo Blahnik-obsessed writer, so Star turned to Davis — who at that point had already been cast as Charlotte York — to see if she wanted to read for the character. Fortunately for all of us, Davis knew that she was meant to play the optimistic, rule-following, fairy tale love-seeking art dealer right from the start.
After Davis read Star's description of Carrie, which painted a picture of a woman "with the body of Heather Locklear and the mind of Dorothy Parker," Davis's reaction was: "I am never in a hundred million years going to have the body of Heather Locklear." The actress also wasn't down with all of Carrie's nudity, cursing, and smoking (traits that were later reworked by Star before filming). "Carrie's fantastic, but I'm Charlotte," she said.
May all the SATC fans among us go to sleep tonight thanking their lucky stars that Davis saw the potential in Charlotte, otherwise we might never have been blessed with her most iconic scene: