Labyrinth Coming Back to Theatres 2018
Get Your Crystal Ball Ready: Labyrinth Is Returning to Theatres!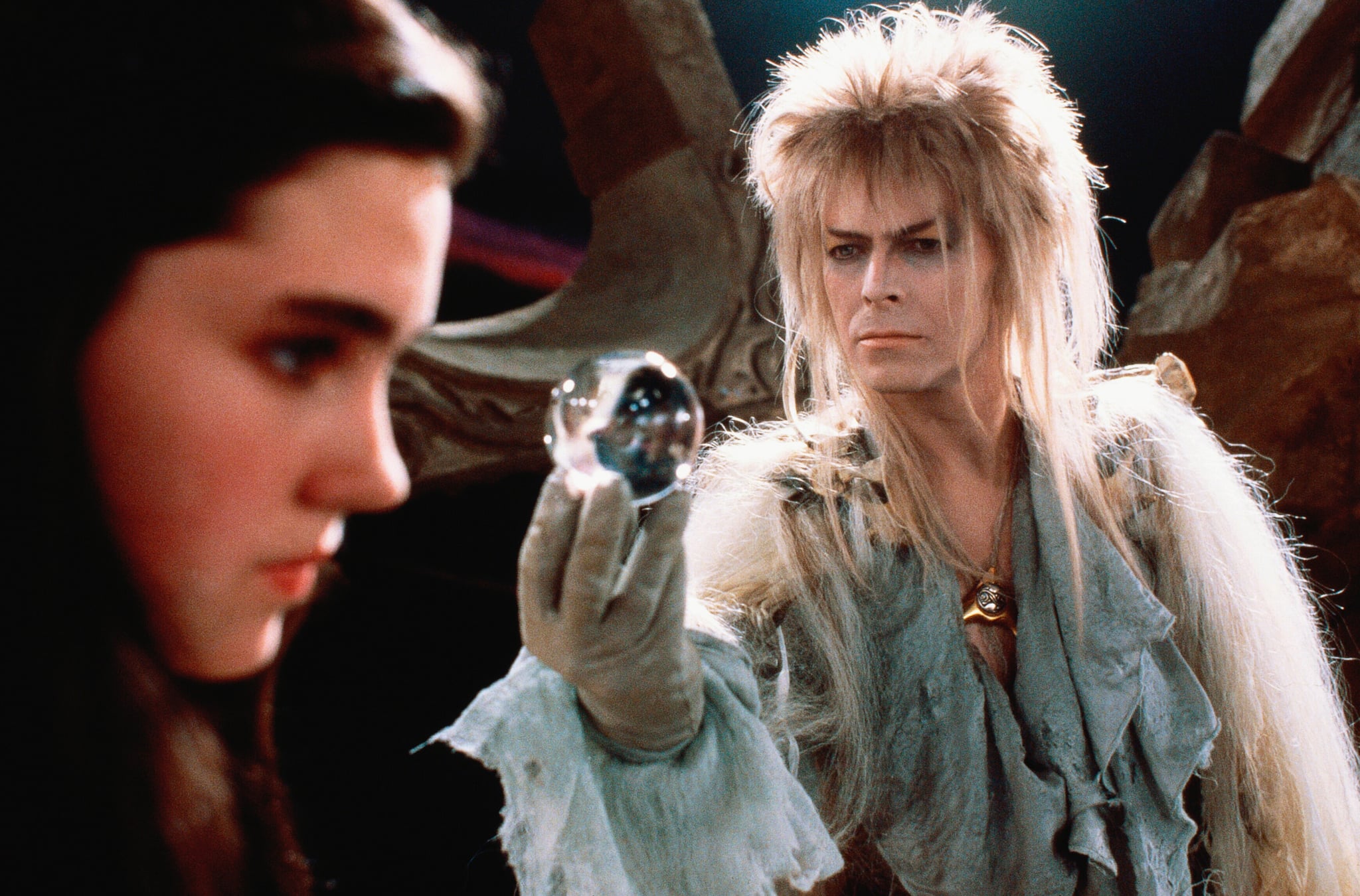 Calling all '80s babies: Labyrinth is returning to theatres next month, giving you another chance to experience Jim Henson's cult-classic musical and one of David Bowie's most iconic roles. Revisit the twisted, dark fantasy world of your childhood in theatres from April 29 through May 2.
The film stars Jennifer Connelly as Sarah, a young girl on a quest to find her baby brother, whom she wished away in frustration whilst she was babysitting. A goblin king, Jareth, played by the legendary Bowie, has the baby trapped in his labyrinth, forcing Sarah to make her way through his puzzles and games, befriending goblins and other mythical creatures along the way.
Labyrinth all but flopped when it first premiered in 1986, but after the death of Henson in 1990, it started gaining a cult following. It's arguably Bowie's most iconic movie role, showing off his creepy-but-alluring sense of humour and his obvious musical talents (he wrote and performed five songs on the original soundtrack). It also features another famous Bowie attribute, thanks to The Goblin King's extratight pants. If the film didn't haunt your childhood dreams enough in the '80s, you can watch it again in a theatre near you.