Lana Parrilla Talks About Once Upon a Time Finale
Lana Parrilla Says Regina and Robin Hood's Reunion on OUAT Will Be Brief, but Satisfying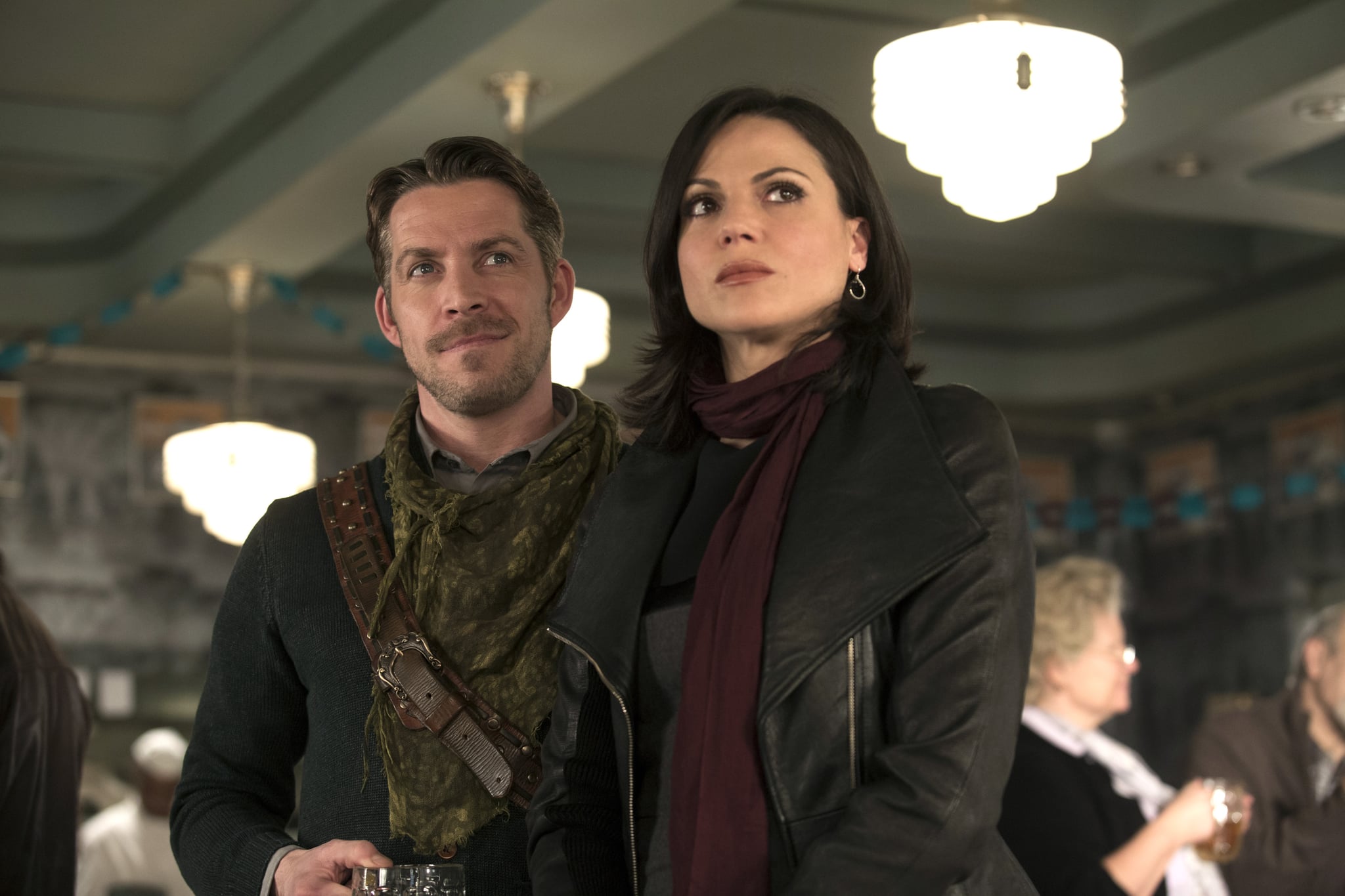 Regina has had a handful of epic romances on Once Upon a Time, but few compare to her relationship with Robin Hood. While their love story is tragically cut short when Robin dies during season five, the lovebirds will finally have a reunion. Sean Maguire, who plays the infamous bandit, is among the many fan-favourite stars who are returning for the series finale! We sat down with Lana Parrilla, the actress who plays Regina, to discuss her directorial debut earlier this season, and we couldn't help but ask what it was like reuniting with her costar and close friend.
"Sean just brings so much humour and light and comedy, so you're going to get full of laughs when he was around," she said. "He's just very easy to get along with. He's very easy to work with. I absolutely adore him. It was like he never left." Of course, that is partly true. While the Robin Hood we all know dies during season five, Maguire did return to the show as an alternate "Wish Realm" version of the character during season six. Though, it seems we'll be getting the "real deal" this time around.
"It felt really good to tell Robin's and Regina's story again," Parrilla said about the "Outlaw Queen" reunion. "I really appreciate the dynamic that Regina and Robin had over the years. It was really fun to relive that again. Albeit brief, but it was still really fun to tell that story once again. It's been one of my favourite love interests to date." Honestly, same.
While there have been multiple theories about just exactly how Regina and Robin Hood will reunite — one being that they will reunite in the after life — Parrilla did tease that fans will be very satisfied with how Regina's story ends. "I do [think fans will be satisfied], absolutely," she said. "I think they're going to love it." Hopefully, this means Regina will finally get her happy ending.