Will There Be a Lando Calrissian Star Wars Spinoff Movie?
Lando Calrissian Is Getting a Standalone Star Wars Film, So Start Stocking Up on Capes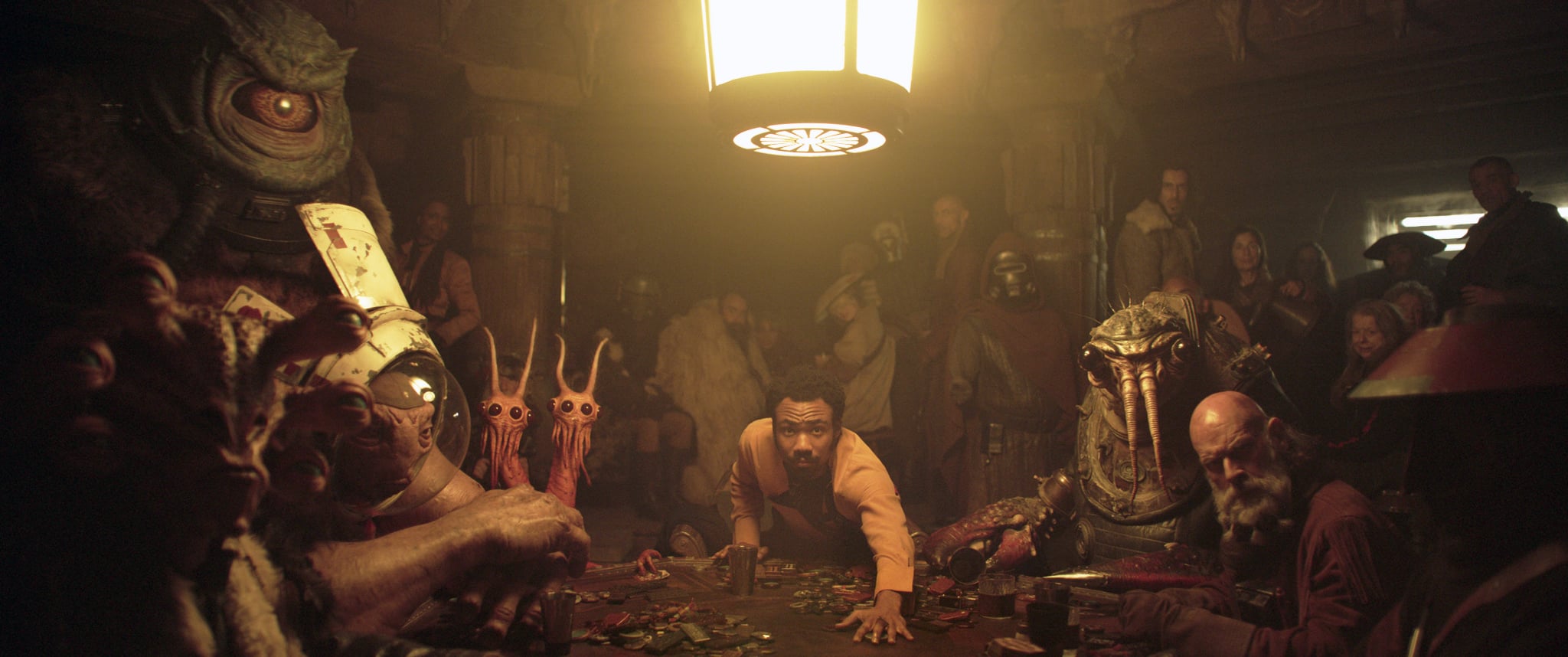 Don't let the title of Solo: A Star Wars Story fool you — the film unquestionably belongs to Donald Glover's Lando Calrissian. The smooth-talking, cape-wearing smuggler effortlessly steals every scene he's in, which is why the studio has decided to gift us all with a Lando spinoff movie. Lucasfilm President Kathleen Kennedy confirmed the good news during a recent interview with Premiere France, where she appeared to note that although more Han spinoffs are also in our future, the Lando-centreed film is now top priority for the studio.
"We think that the next spin-off will be dedicated to Lando Calrissian," Kennedy revealed. "Of course, there are still many stories to tell about Han and Chewbacca but Lando will be next."
By "next" does Kennedy mean it will be the next standalone film to come out of the studio? Before any sequels to Solo or that standalone Obi-Wan Kenobi film come down the pipe? Unfortunately that's still unclear, especially since she might've meant that the Lando spinoff is merely the next film that will go into production. Hopefully more details about when, exactly, Lando's spinoff will arrive will come out as press for Solo heats up.
While we likely won't see Glover in all his caped glory until 2020 or later, you can always travel back 40 years ago to Billy Dee Williams's original take on the character in The Empire Strikes Back and Return of the Jedi. Otherwise you'll just have to shell out to see Solo in theatres a few dozen times! (No judgment — we'll be doing the same.)