Maisie Williams Last Scene as Arya in Game of Thrones
Maisie Williams Just Gave Us a Hint About Arya's "Beautiful" Final Scene in Game of Thrones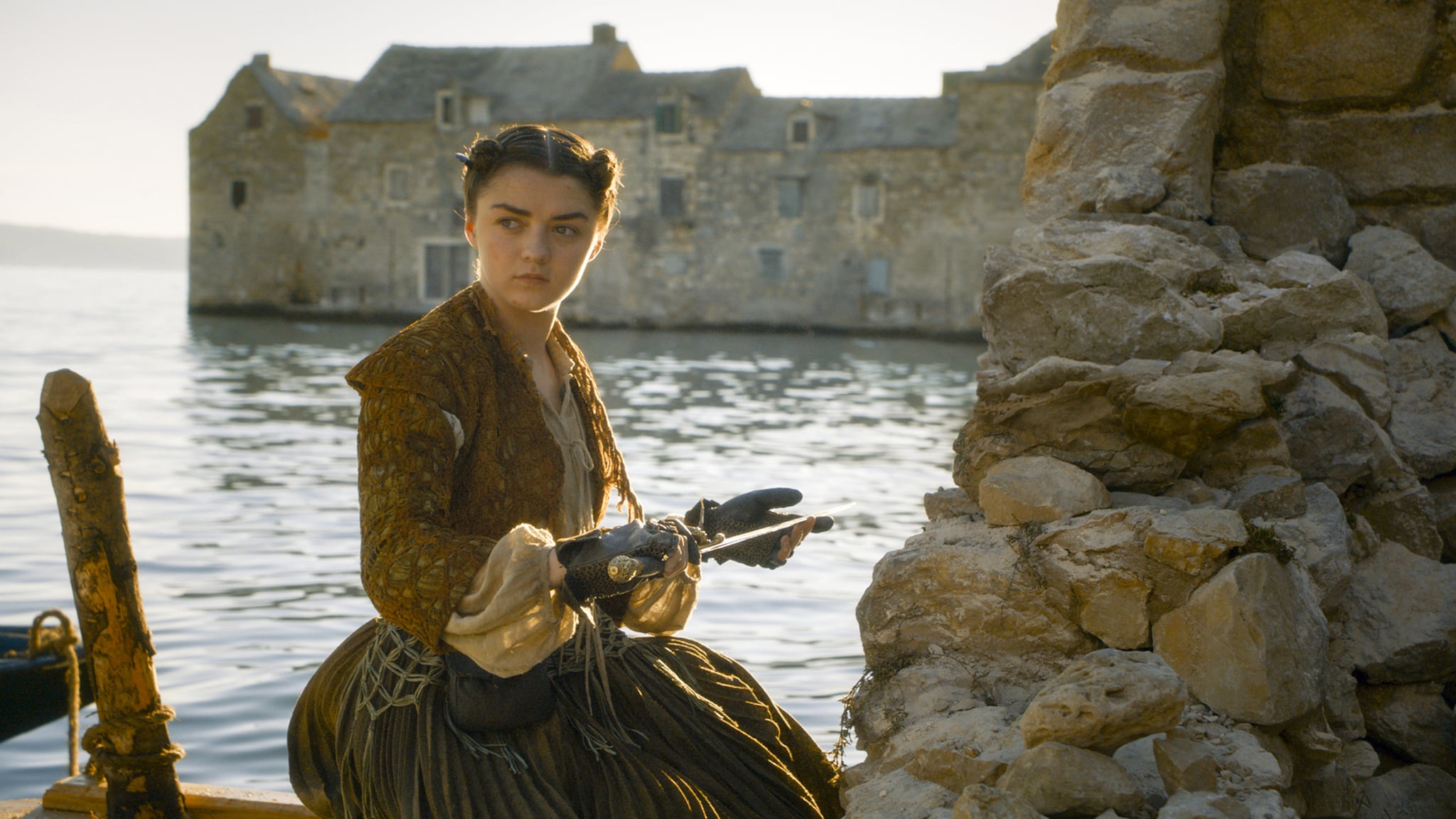 Maisie Williams has filmed her final scene for season eight of Game of Thrones, and it sounds like her character Arya Stark is going to have a lonely ending. In an interview with The Guardian Williams gave us a little inkling about Stark's fate when the series ends. Williams called the scene "beautiful," also adding, "I ended on the perfect scene. I was alone – shocker! Arya's always bloody alone."
Could this mean Arya will actually be completely alone in Westeros at the show's conclusion? Does an epic battle take place in which Arya comes out as the sole victor? It's hard to say for sure. But one thing we know for sure is that the character has had a tremendous impact on Williams.
She remembered filming the scene, saying, "I was alone and I had watched a lot of other people wrap. I knew the drill, I had seen the tears and heard the speeches." She went on to say that her own speech "wasn't something I planned, but in that moment I realised what the show meant to me."
Many of the cast members and those involved with the show have managed to remain tight-lipped about the eighth and final season, but we at least still have some details about the upcoming episodes to hold us over until the series premieres in 2019.