Will Marie Laveau Be on American Horror Story: Apocalypse?
Why You Won't Be Seeing Coven's Voodoo Queen on American Horror Story: Apocalypse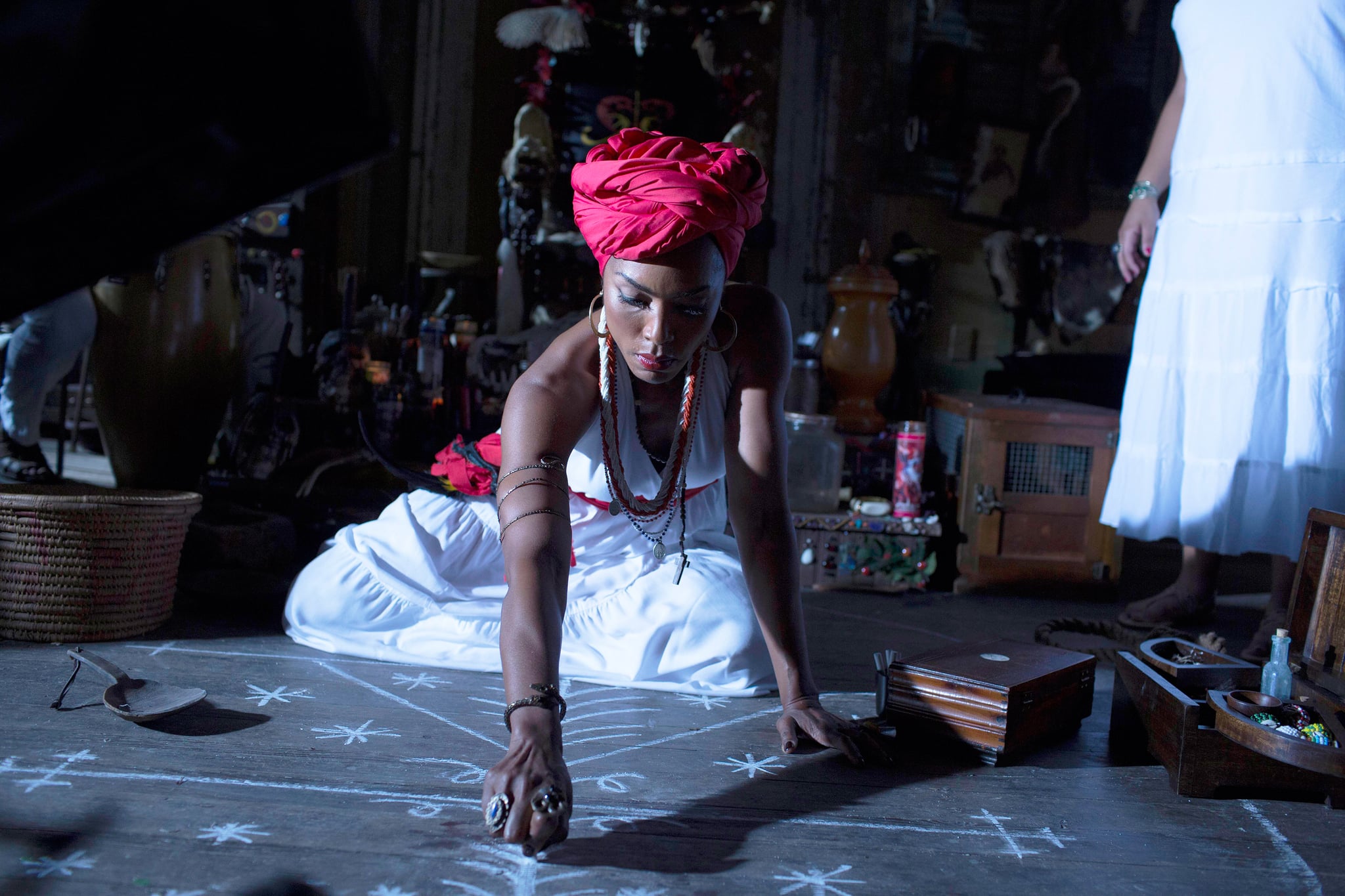 American Horror Story: Apocalypse has been taking viewers on a wild ride — one that inspires a lot of questions, while only answering a few. But on the bright side, the most recent episodes of the eighth season featured the highly anticipated return of the witches from Coven! We've been waiting to see how the witches would fit into this dystopian chaos, and each episode reveals more connections among the seasons. But there's one Coven character missing from the Apocalypse lineup that we couldn't help but wonder about: Marie Laveau.
Although Angela Bassett's voodoo priestess does technically die at the end of Coven, we all know a little death never stops a character from popping back up in one of Ryan Murphy's stories. After all, there are witches, warlocks, and the Antichrist; a resurrection is child's play. Sadly, due to Bassett being hard at work on Murphy's 9-1-1 series on Fox, we won't be seeing Marie serve up her special brand of magic in Apocalypse anytime soon. Bassett herself admits this disappoints her as much as anyone else.
"I have [Apocalypse] on my DVR, but I haven't seen any of it just yet," Bassett told The Hollywood Reporter on Monday. "But I mean, come on. Where's Marie Laveau? I'm even a little bit in my feelings that Marie didn't come back."
While we can appreciate that Bassett is kicking ass in a more realistic way as 9-1-1's Athena Grant (a firm but fair LAPD patrol sergeant), we have to admit that we would have loved seeing Marie tell Michael Langdon where he can stick his satanic mess.