Is Meryl Streep in Mamma Mia 2?
Is Meryl Streep in Mamma Mia! Here We Go Again? Here's the Answer to Your Burning Question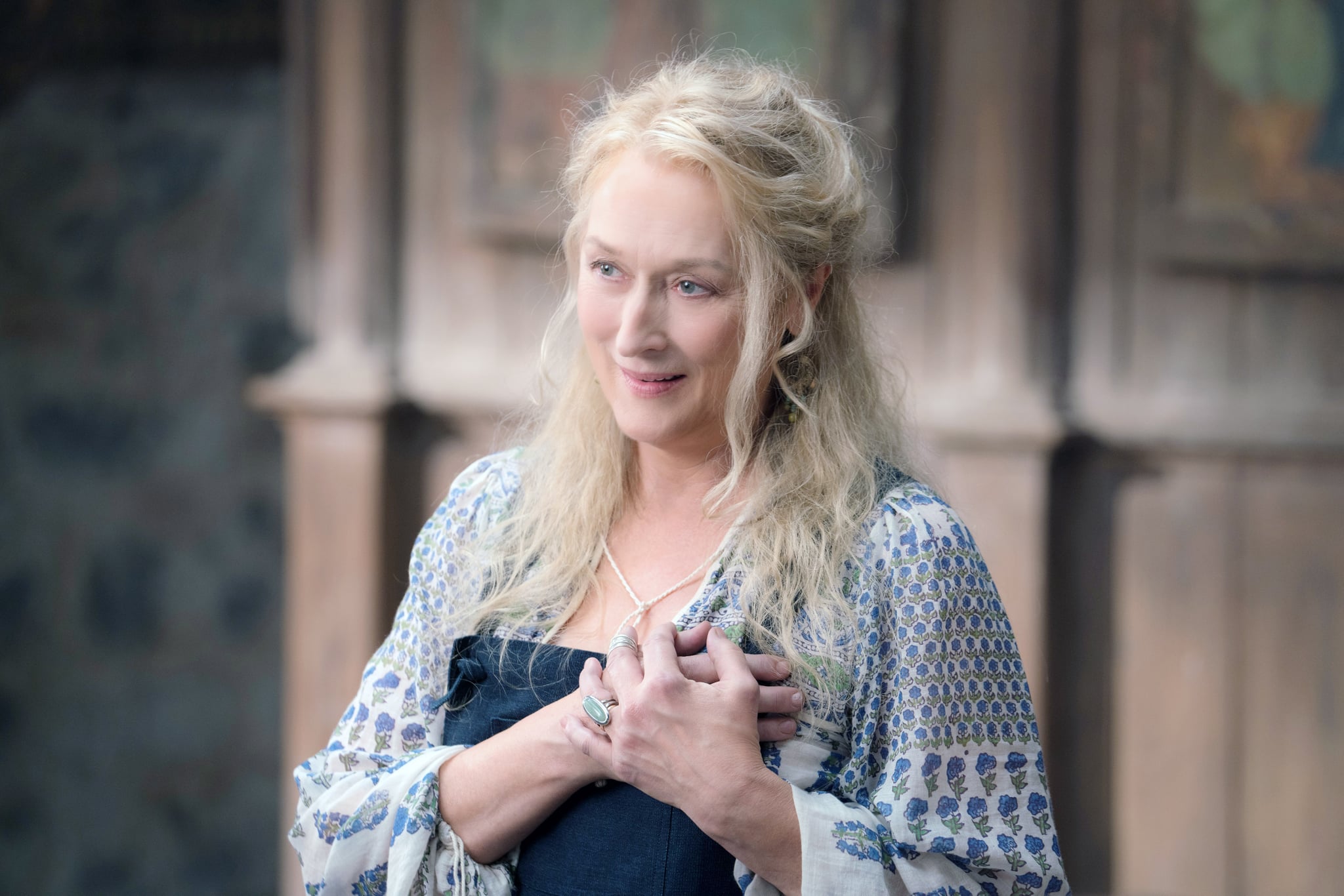 Warning: major spoilers ahead for Mamma Mia! Here We Go Again.

Ever since the trailer for Mamma Mia! Here We Go Again was released, one question has been on everyone's minds: is Donna really dead? While Lily James steps into the iconic role for flashbacks in the sequel, the trailer had fans worried that Donna (Meryl Streep) was no longer alive in present day. Well, fans' theories were right. While the sequel doesn't exactly reveal how it happens, it does confirm that Donna died one year ago. Although Donna is dead in the sequel, rest assured that Streep still reprises her character. Confused? Let's break it down for you.
Yes, Donna is technically dead, but she does share a touching duet with her daughter, Sophie (Amanda Seyfried), in one of the film's final scenes. As Sophie gets ready to dedicate her child at the church where Donna baptized her years ago, she has a vision of her mother and they sing "My Love, My Life." Before singing her final note, Donna backs out of the church and steps into the light, almost as if to "move on" and find peace now that her daughter has a family of her own. Are you crying yet?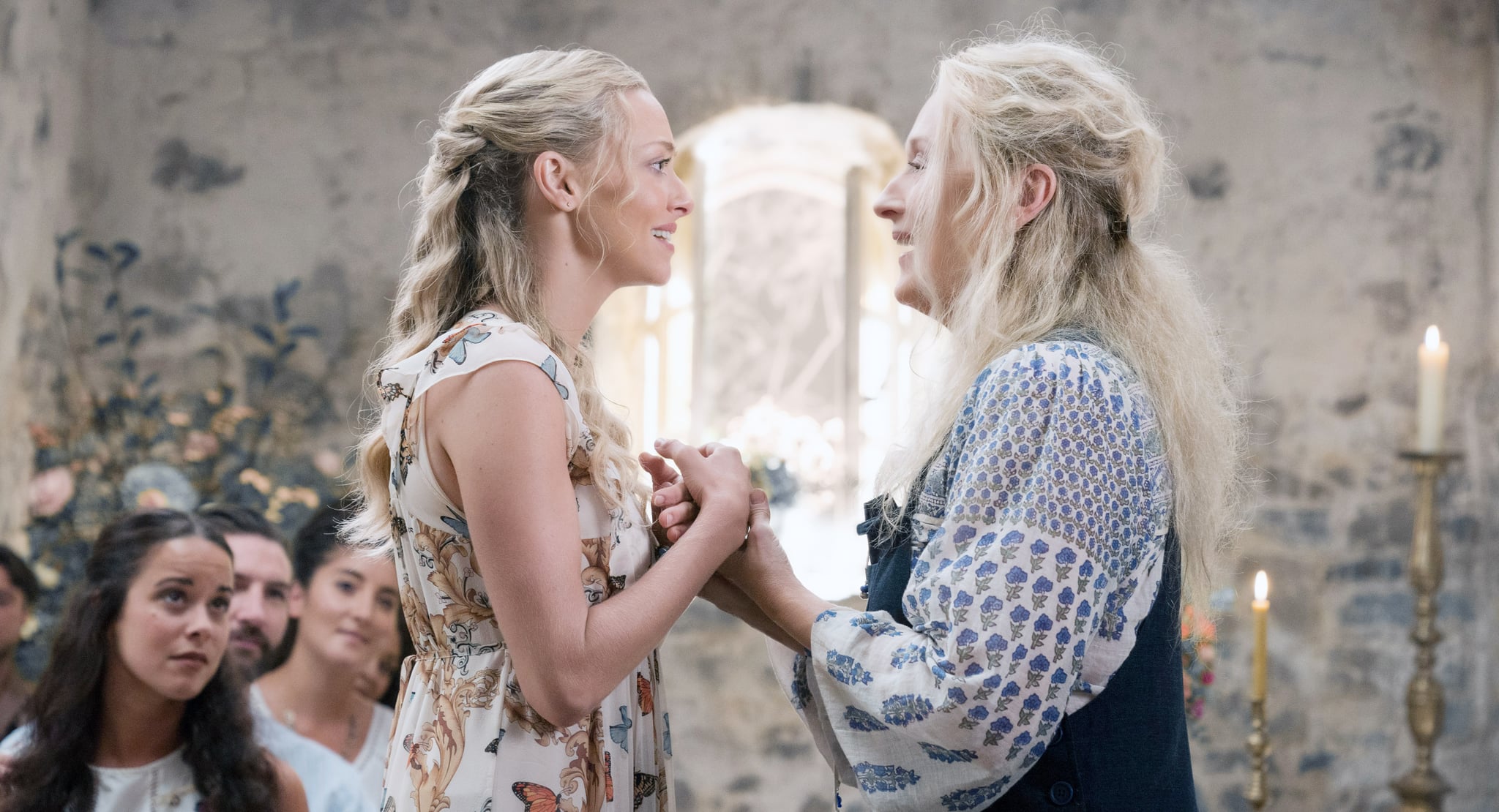 In addition to the emotional duet with Seyfried, Streep also joins the rest of the cast (including the new stars playing younger versions of the characters) for a brand-new rendition of "Super Trouper." You might recall the scene from the trailer when Donna is spotted wearing retro gear and dancing with Sam (Pierce Brosnan). Streep even shares a special moment with James as they sing together. Get your tissues ready!