Is Meryl Streep Wearing Fake Teeth on Big Little Lies?
Noticed Meryl Streep's Fake Teeth on Big Little Lies? Uh, Yeah, Same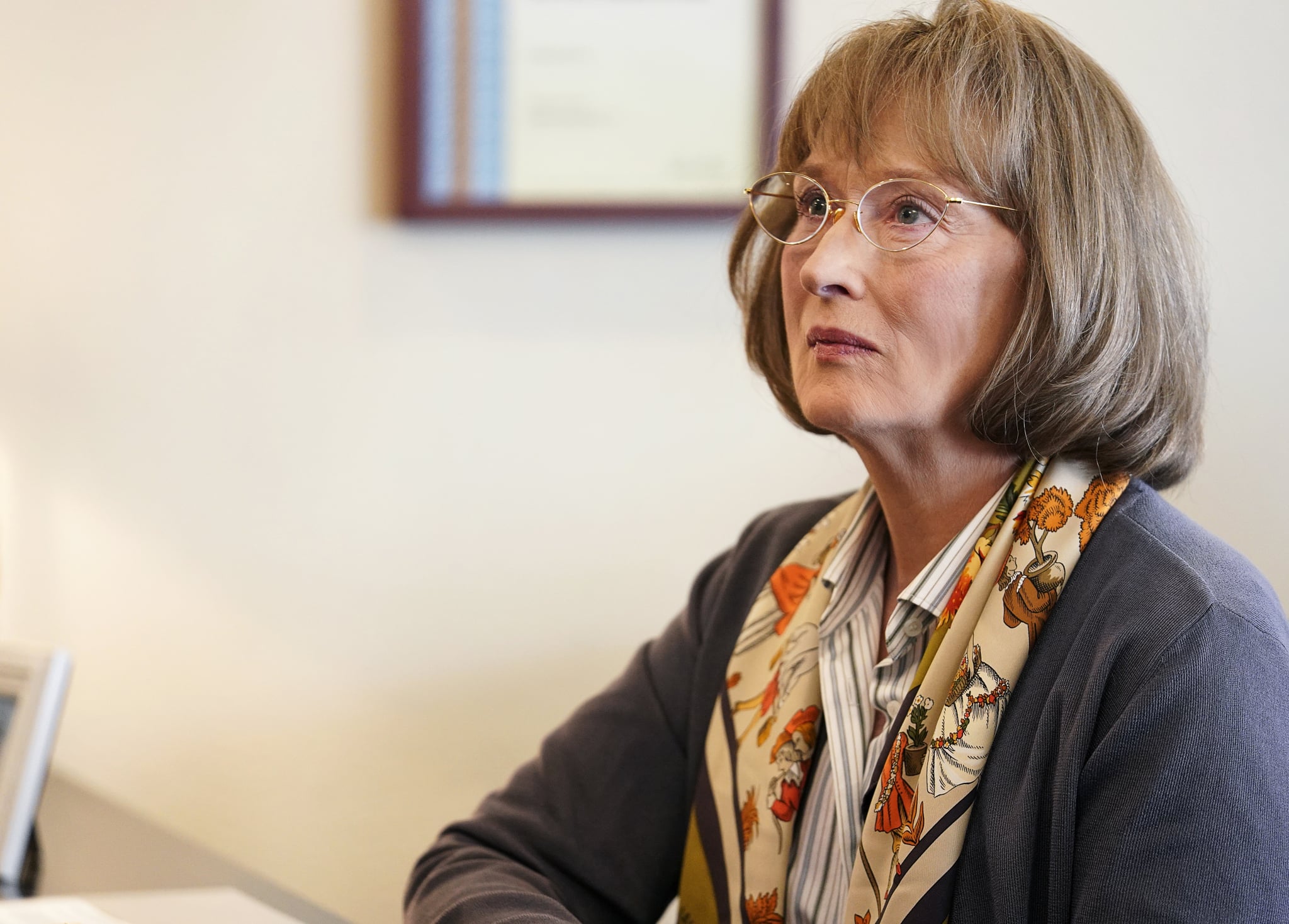 No one doubts that Meryl Streep is committed to her craft — her awards, including three Oscars and three Emmys, speak for themselves. Now, her latest role as Nicole Kidman's terrifying mother-in-law on Big Little Lies has more or less secured her a shot at a fourth Emmy — fake teeth for the role included. Besides emotionally connecting with the role of Mary Louise Wright, Streep also physically transformed herself with a no-nonsense bob, grandma-chic wardrobe, and, hold onto your dentures, set of fake teeth. You might not have noticed the actress's new set of pearly whites immediately, but it was definitely a deliberate decision to have them.
The New York Times's Kyle Buchanan was the first person to point them out after a source told him that the actress wanted to wear fake teeth. But, perhaps like some of us, he couldn't really tell at first. However, J. Roy Helland, Streep's hair and makeup artist, confirmed with Refinery29 that the actress was indeed putting on prosthetic teeth.
In the vein of Rami Malek as Freddie Mercury in Bohemian Rhapsody, Streep came up with the idea to get fake teeth. In fact, she worked with Malek's dental guy, Chris Lyons, who's known as one of Hollywood's go-to teeth experts. The reasoning behind getting new chompers was simple: Streep wanted to look more like Alexander Skarsgard, who portrays her onscreen son, Perry.
"They were 100 percent fashioned and inspired by Alex's teeth," executive producer Gregg Fienberg confirmed to Page Six. "She is his mother after all. It was Meryl's brilliant idea." Well, sink your teeth into that.
If you zoom in on their mouths, you might just notice that Skarsgard has slightly bigger teeth and a broader grin than Streep without her prosthetics. But it's certainly understandable if you were more focussed on Streep herself, not to mention her in a role where she portrays a grandma who endorses screaming and casually creeps up on her daughter-in-law's BFF.