New Movies on Netflix August 2018
Great Forking News: The Good Place Season 2 Will Hit Netflix This August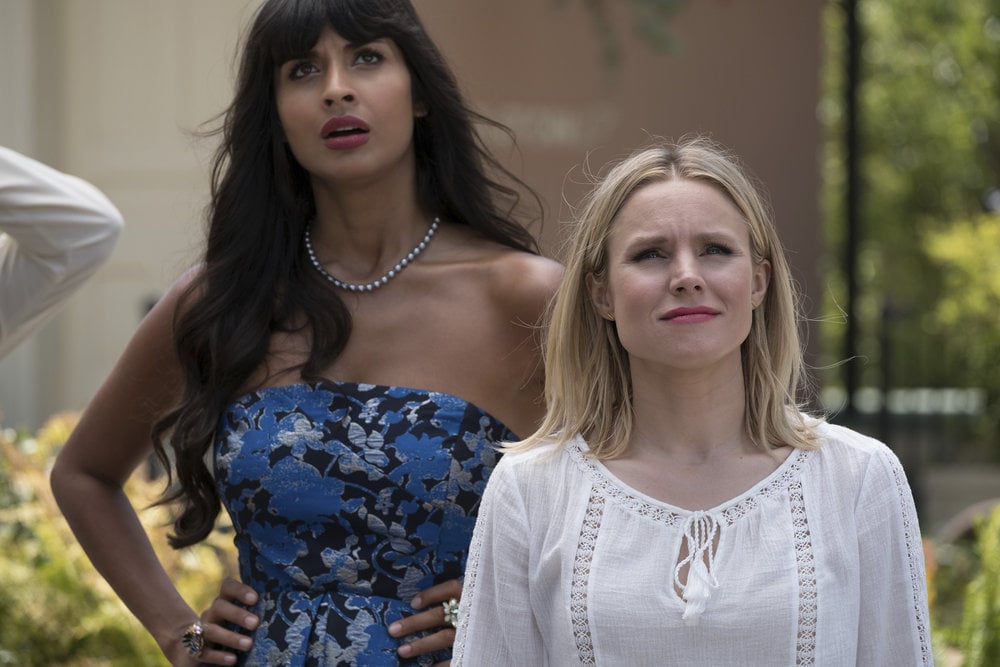 The last month of Summer is nearly upon us, and for some, that might be reason enough to feel down. But hey, look on the bright side — a new month means a ton of new titles hitting Netflix. Although the full list of what's going to replace the streaming giant's July selection won't be unveiled until tomorrow, July 25, we can reveal that The Good Place season two is on it. Great forking news, if we do say so ourselves.
The NBC comedy has received critical acclaim ever since its 2016 premiere, and it has since aired two seasons, with season three set to debut in late September. The series stars Kristen Bell as Eleanor Shellstrop, a woman who dies and wakes up in "the Good Place," despite having spent much of her life acting like a huge, well, a**hole. As it turns out, there was a mix-up upstairs, and Eleanor mistakenly escaped "the Bad Place." She spends most of season one hilariously struggling to repent for her former life alongside fellow Good Place residents Michael (Ted Danson), Tahani (Jameela Jamil), Manny (Jason Mendoza), Chidi (William Jackson Harper), and Janet (D'Arcy Carden).
The first season ends with a jaw-dropping twist that sets the scene perfectly for season two, which you'll be able to stream on Netflix on August 28. Before that happens, though, kill some time by laughing along with The Good Place's deeply funny gag reel.