New Movies on Netflix UK in February 2018
Netflix's February Lineup Is Really, Really, Really, Ridiculously Good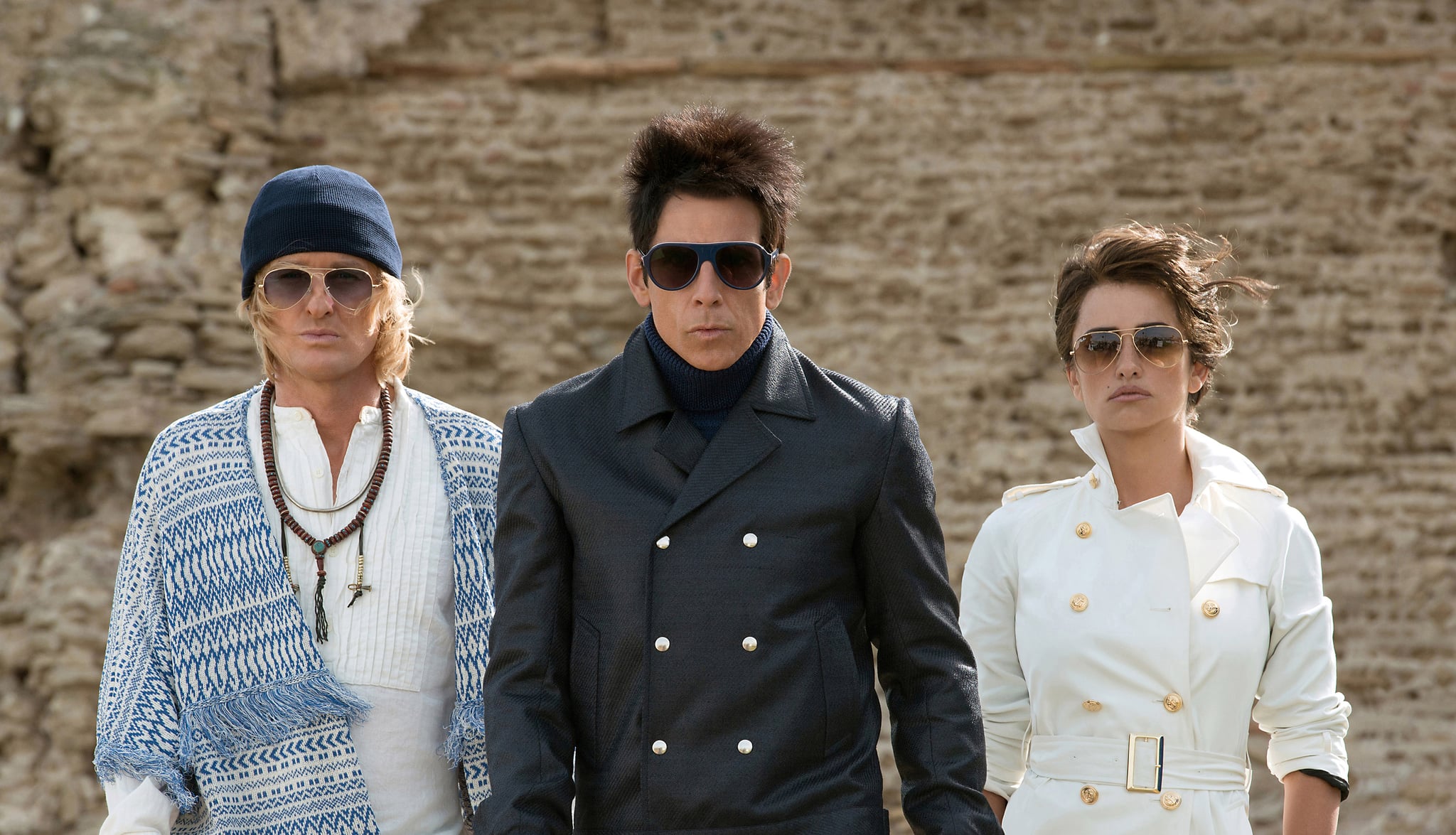 Image Source: Everett Collection
Hopefully you've cleared your schedule for the entire month of February, because Netflix UK is making sure it'll be action packed. A ton of other incredible, fresh new titles are hitting the streaming giant once January is over to take the place of all the movies and TV shows we'll need to say goodbye to (it's been real, The Good Wife).
Between romantic films perfect for Valentine's Day, old favourites that you'll love re-watching , and Oscar winning movies that'll get you in the mood for Award Season, there'll be plenty to keep you occupied this month. Read on to discover 24 fresh titles that we already can't wait to watch.
Films
8 Mile (Available Feb. 1)
The people of Detroit know 8 Mile as the city limit, a border, a boundary. It is also a psychological dividing line that separates Jimmy Smith Jr. (Eminem) from where and who he wants to be. A provocative fictional examination of a critical week in Jimmy's life.
Copying Beethoven (Available Feb. 1)
Anna Holtz (Diane Kruger), a student at the Vienna Music Conservatory, eagerly accepts an assignment to work as a copyist for composer Ludwig van Beethoven (Ed Harris). The temperamental maestro develops a growing affection for his new companion, but she has plans to marry her longtime beau.
Fantastic 4: Rise of the Silver Surfer (Available Feb. 1)
Reed (Ioan Gruffudd), Susan (Jessica Alba), Johnny (Chris Evans) and Ben (Michael Chiklis) face an intergalactic messenger who has arrived to prepare Earth for its destruction. While the enigmatic being wreaks havoc around the world, the heroic quartet must also contend with the unexpected return of their enemy, Victor Von Doom.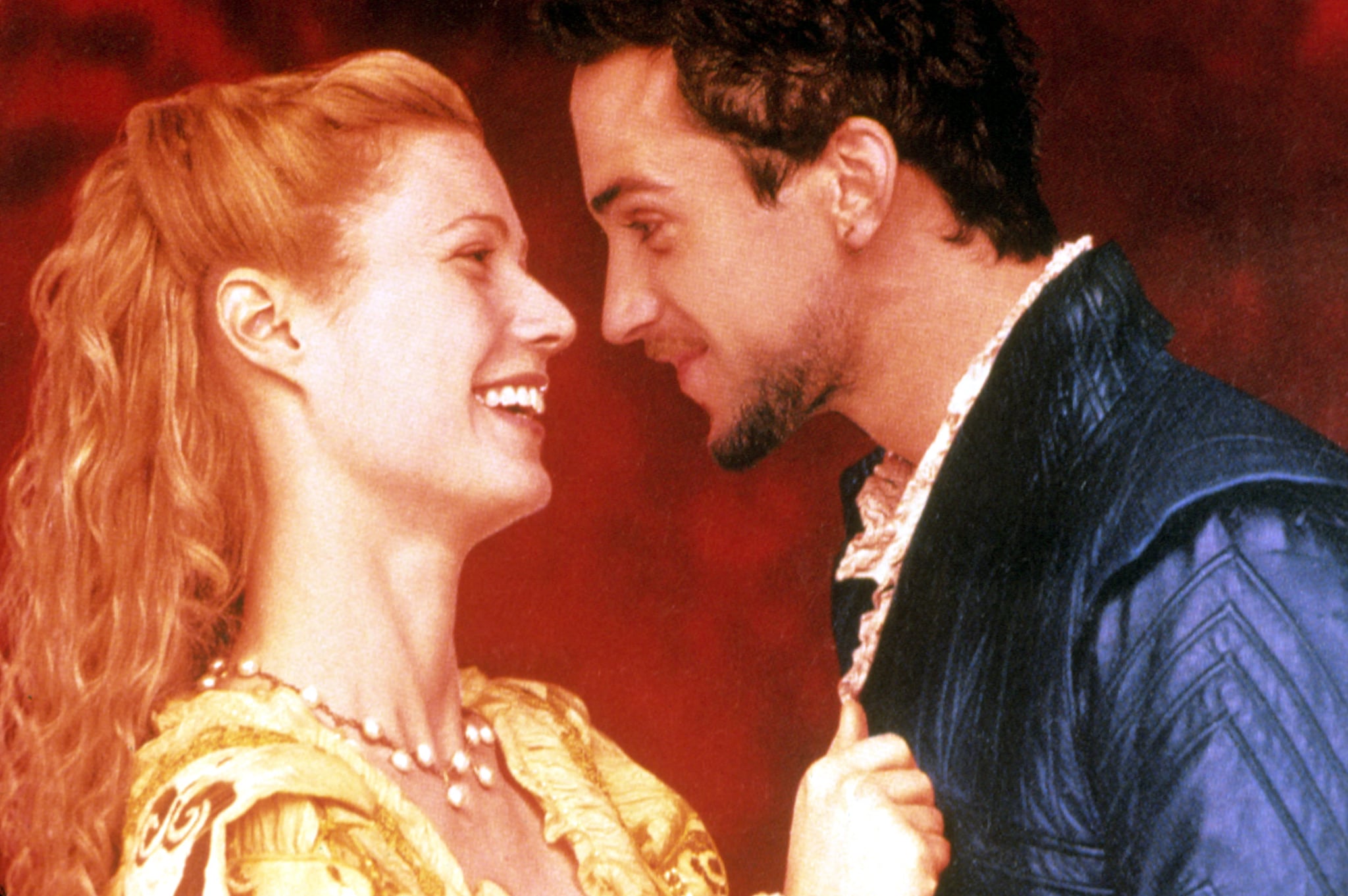 Image Source: Everett Collection
Meet Joe Black (Available Feb. 1)
Bill Parrish (Anthony Hopkins), businessman and devoted family man, is about to celebrate his 65th birthday. However, before he reaches that landmark, he is visited by Death (Brad Pitt), who has taken human form as Joe Black, a young man who recently died. Joe and Bill make a deal: Bill will be given a few extra days of his life, and Joe will spend the same time getting to know what it's like to be human. It seems like a perfect arrangement, until Joe falls in love — with Bill's daughter.
Shakespeare in Love (Available Feb. 1)
A young Shakespeare (Joseph Fiennes) is out of cash and ideas until he meets his ideal woman, who inspires him to write one of his most famous plays.
Wild Child (Available Feb. 1)
Sixteen-year-old Poppy (Emma Roberts) has everything her unlimited credit cards can buy, and a spoiled attitude to match. After a final thoughtless prank, her exasperated father (Aidan Quinn) ships her off to boarding school in England. There, Poppy meets her match in a stern headmistress (Natasha Richardson) and a class full of girls who will not tolerate her selfishness.
Bring It On: All or Nothing (Available Feb. 2)
When her father gets laid off, prom queen shoo-in Britney Allen (Hayden Panettiere) has to drop out and transfer to her ritzy high school's underfunded crosstown rival. At her new school, Britney is recruited for the cheerleading squad by its tough captain, Camille (Solange Knowles). As Britney struggles to win the respect of her new peers, they prepare to face off against the squad at her old school for a chance to dance back-up for Rihanna (Rihanna) in her next music video.
Zoolander 2 (Available Feb. 4)
Former models Derek Zoolander (Ben Stiller) and Hansel find themselves thrust back into the spotlight after living in seclusion for years. Invited to a major fashion event in Rome, the estranged friends are surprised to see how much the business has changed. Even more shocking is their encounter with Valentina Valencia, a special agent who needs their help. Someone is killing famous pop stars, and it's up to Derek and Hansel to help save the world's most beautiful people from a similar fate.
Kick-Ass 2 (Available Feb. 9)
Dave (Aaron Taylor-Johnson), aka Kick-Ass, and Mindy (Chloë Grace Moretz), aka Hit Girl, are trying to live as normal teenagers and briefly form a crime-fighting team. After Mindy is busted and forced to retire as Hit Girl, Dave joins a group of amateur superheroes led by Col. Stars and Stripes (Jim Carrey), a reformed mobster. Just as Dave and company start to make a real difference on the streets, the villain formerly known as Red Mist (Christopher Mintz-Plasse) rears his head yet again.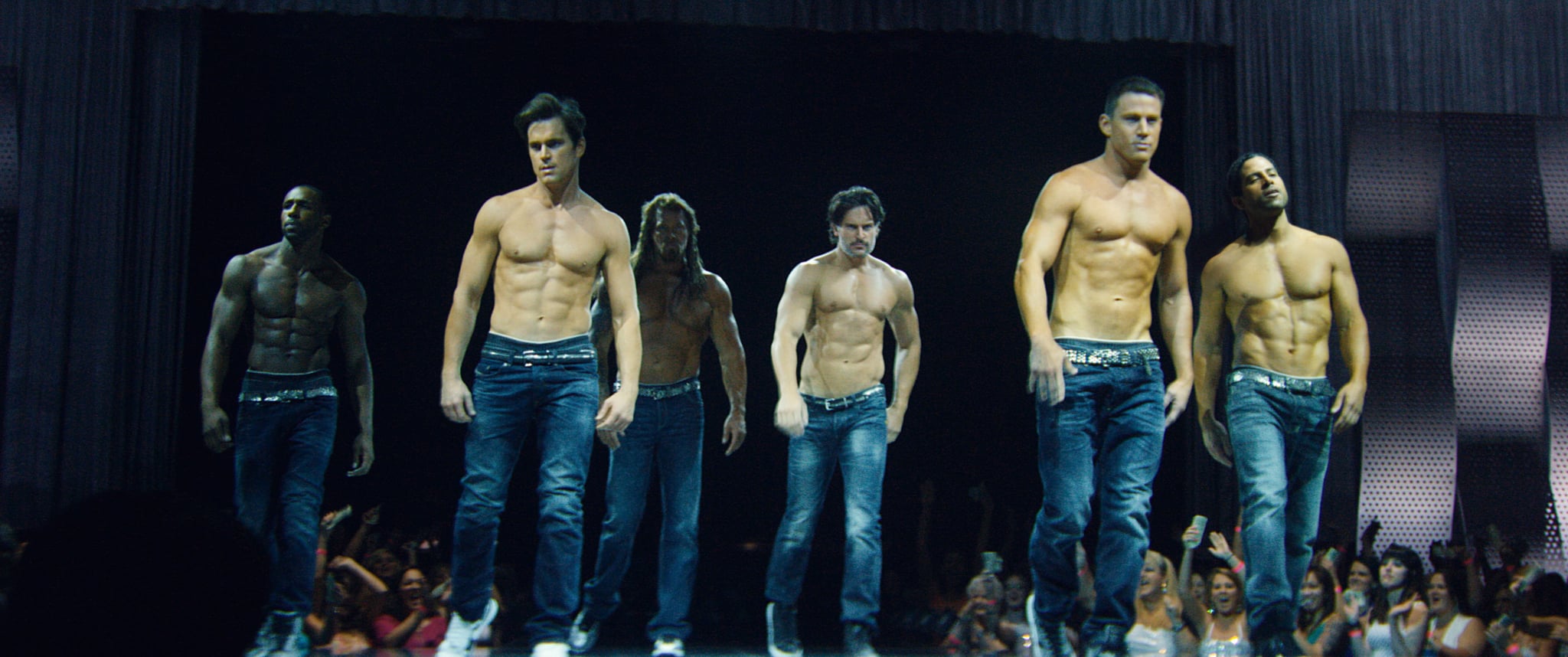 Image Source: Everett Collection
By the Sea (Available Feb. 11)
A troubled American couple (Brad Pitt, Angelina Jolie Pitt) befriend young newlyweds and local villagers while staying at French seaside resort.
Magic Mike XXL (Available Feb. 13)
It's been three years since Mike Lane's (Channing Tatum) retirement from stripping, but the former dancer misses the excitement and feeling of being on stage. Most of all, though, he misses the best friends that he ever had, the crew known as the Kings of Tampa. Opportunity comes knocking when the guys look him up as they travel to Myrtle Beach, S.C., for a stripper convention. With the promise of outrageous fun, a reinvigorated Mike can't resist the chance to join in and take it off again.
The Peanuts Movie (Available Feb. 13)
Life always seems complicated for good ol' Charlie Brown (Noah Schnapp), the boy who always tries his best against seemingly impossible odds. When the Little Red-Haired Girl moves into his neighbourhood, Charlie Brown develops a crush on her. Meanwhile, his best friend Snoopy embarks on an epic adventure in a fantasy world. As a World War I flying ace, the lovable beagle pursues his nemesis, the Red Baron, while also trying to win the heart of a beautiful poodle named Fifi (Kristin Chenoweth).
Testament of Youth (Available Feb. 14)
During World War I, Oxford University student Vera Brittain (Alicia Vikander) postpones her studies to serve as a nurse while her suitor, her brother and a secret admirer face death in the trenches.
The Pursuit of Happyness (Available Feb. 14)
Life is a struggle for single father Chris Gardner (Will Smith). Evicted from their apartment, he and his young son (Jaden Christopher Syre Smith) find themselves alone with no place to go. Even though Chris eventually lands a job as an intern at a prestigious brokerage firm, the position pays no money. The pair must live in shelters and endure many hardships, but Chris refuses to give in to despair as he struggles to create a better life for himself and his son.
The Revenant (Available Feb. 23)
While exploring the uncharted wilderness in 1823, frontiersman Hugh Glass (Leonardo DiCaprio) sustains life-threatening injuries from a brutal bear attack. When a member (Tom Hardy) of his hunting team kills his young son (Forrest Goodluck) and leaves him for dead, Glass must utilise his survival skills to find a way back to civilisation. Grief-stricken and fuelled by vengeance, the legendary fur trapper treks through the snowy terrain to track down the man who betrayed him.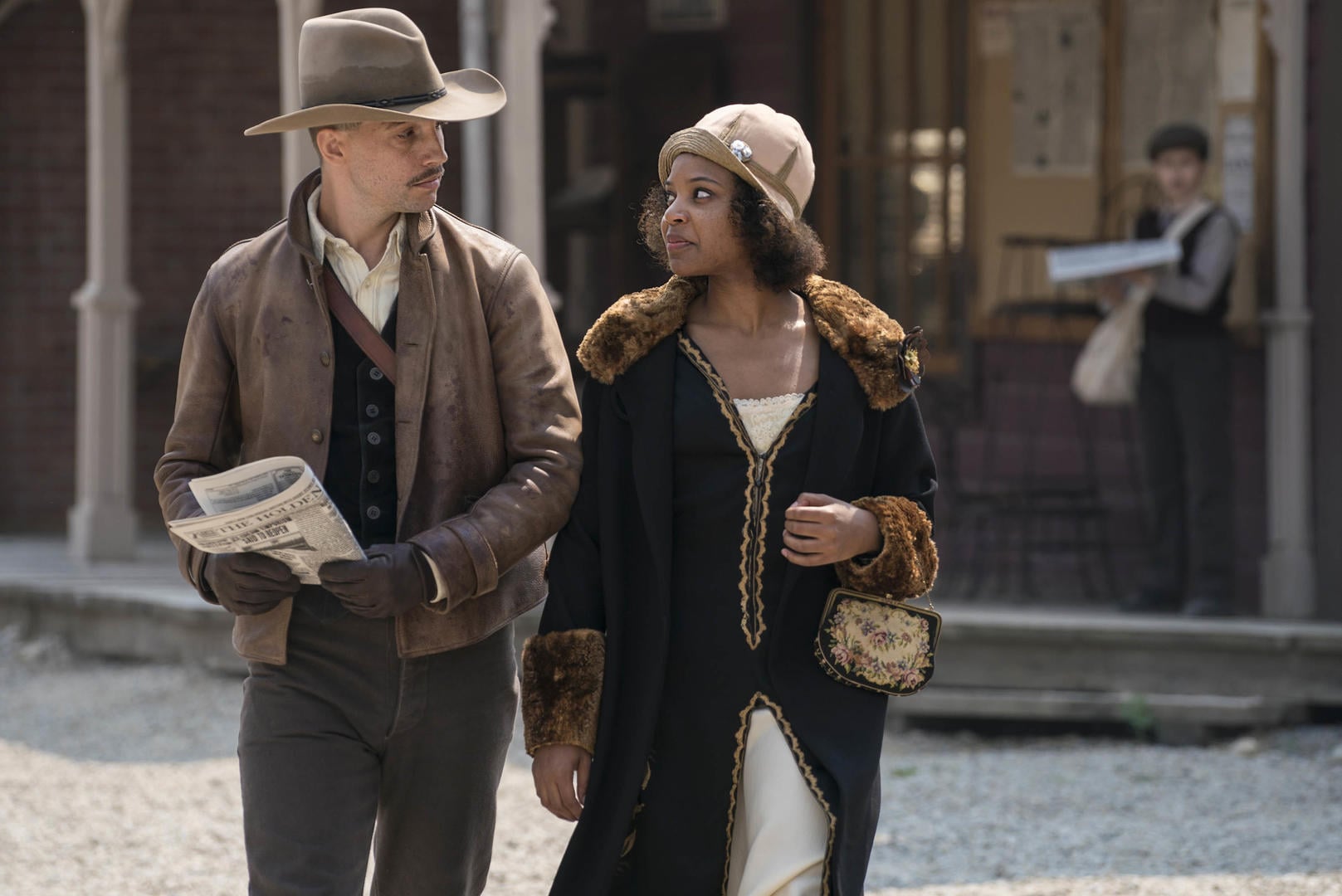 Image Source: Courtesy of Netflix
TV
Damnation, Season 1 (Available Feb. 1)
In a rural Iowa community during the Great Depression, a stranger with a violent past poses as a preacher and rallies the farmers to mount a strike.
Riverdale, Season 2 (Weekly episodes from Feb. 1)
If Jason Blossom's murder revealed the slimy underbelly beneath Riverdale's surface, as we enter season two, the shooting of Fred Andrews threatens to plunge the entire town into utter darkness.
The Good Place, Season 2 Finale (Available Feb. 2)
In the wake of her suspicions about Michael and the Good Place being confirmed in last season's shocking finale, Eleanor's last-ditch endeavour to trigger her memory may not succeed after all.
Star Trek Discovery, Season 1 (Available Feb. 5)
The iconic franchise returns with a fresh series, new characters and a new ship. Their mission: Explore new worlds, bring hope to a new generation.
Black Lightning, Season 1 (Available Feb. 6)
A retired vigilante leaves behind his quiet life as a school principal and returns to fighting crime in his New Orleans community.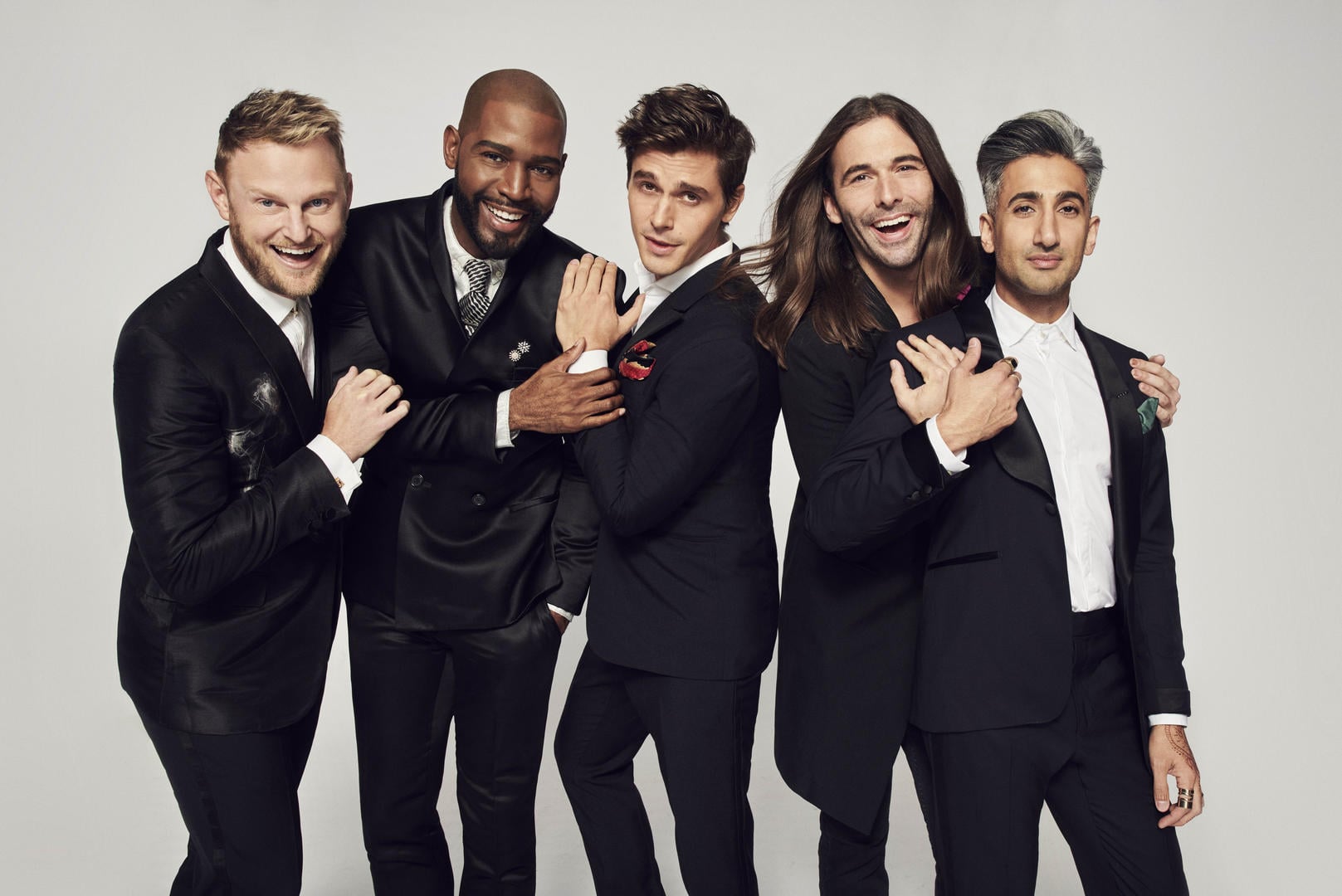 Image Source: Courtesy of Netflix
Queer Eye, Season 1 (Available Feb. 7)
With a new Fab 5 and some very tough missions, the Emmy-winning show is back and ready to make America fabulous again. . . one makeover at a time.
My Next Guest Needs No Introduction With David Letterman: George Clooney (Available Feb. 9)
David Letterman returns in a monthly series of in-depth interviews with globally relevant personalities, plus field segments expressing his curiosity.
Everything Sucks! (Available Feb. 16)
Two groups of high school misfits — the AV club and the drama club — collide in this quirky coming-of-age story set in 1996 Oregon.
Marseille, Season 2 (Available Feb. 23)
The battle for the heart of Marseille heats up as right-wing nationalists gain power and a shadowy conspiracy targets the city's beloved soccer team.