Is Outlander on Netflix?
Outlander Isn't on Netflix, but You Can Still Stream the Historical Fantasy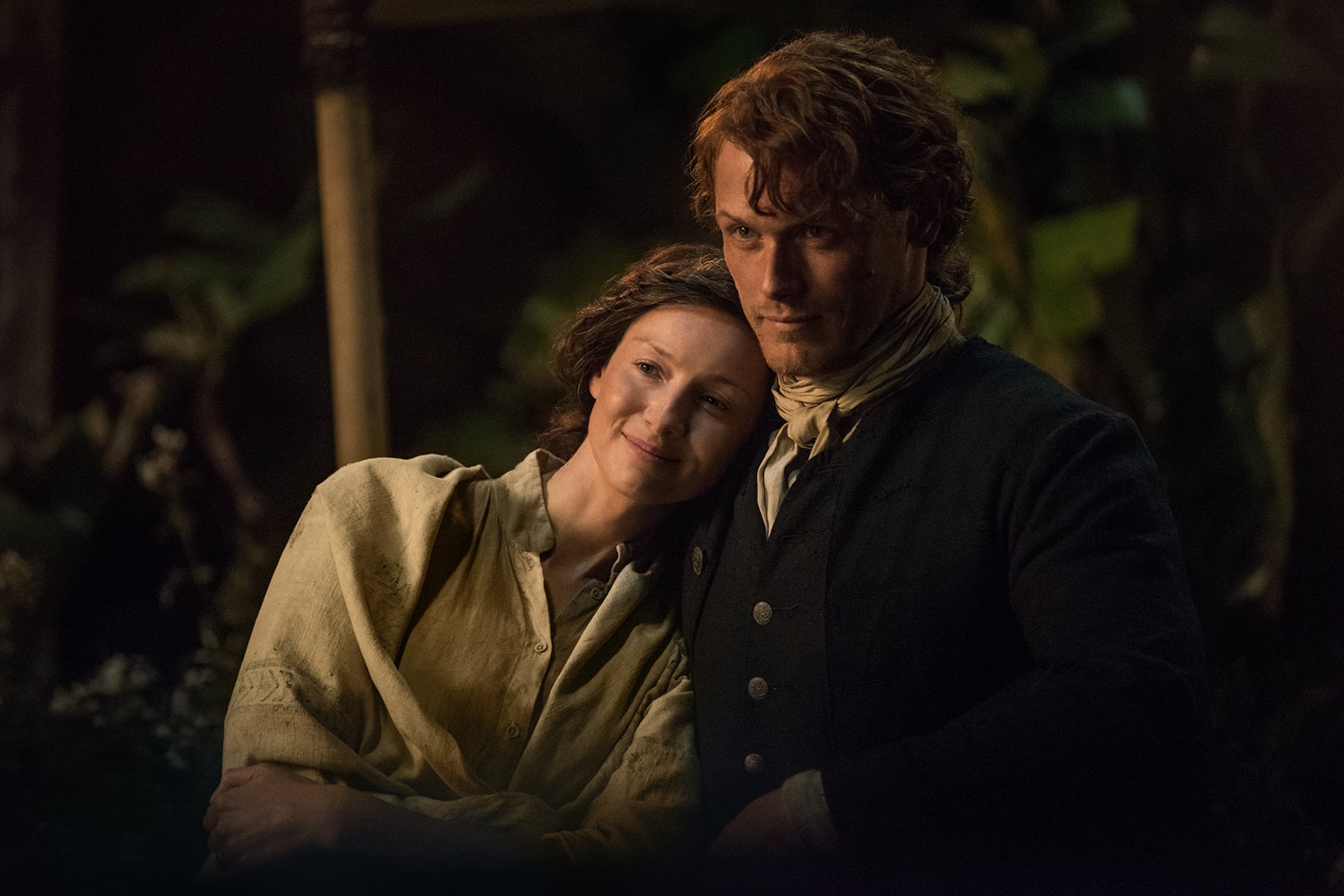 Jamie and Claire Fraser have one of the greatest love stories on TV, and the proof is in the sheer amount of swooning they inspire in their fanbase. There's no doubt that Starz's historical fantasy Outlander is an addictive time-travelling romp. However, if you're looking for Outlander on Netflix, then you're out of the luck. Despite being on air for three seasons now, the show has yet to appear on Netflix in the United States. And the sad truth is, it's unlikely it will anytime soon.
The reason for Outlander's absence from the streaming site has everything to do with business. Starz is a subscription-based channel, and by holding on to the North American rights for the series, they can draw in more subscribers who are eager to see Jamie and Claire's story play out. With season four of the show coming to TV this Fall, and seasons five and six already picked up by Starz, there's not much hope for Outlander to appear on Netflix in the immediate future.
However, that doesn't mean there's nowhere to stream Outlander. If you subscribe to Starz through your cable, Sling, or satellite package, then you have access to every episode on demand and through the app. Are you a cord cutter? Starz has that covered as well. You can now subscribe to the app without a cable subscription, or add the channel to your Hulu or Amazon Prime subscription for a low additional cost (the current price on Amazon is $8.99/month). None of Starz's plans require a long-term commitment, so you're free to binge on Outlander goodness and then cancel your subscription without any penalty.
Finally, if you simply don't want to commit to a new subscription at all, you can buy individual episodes of seasons one through three on Google Play, Amazon Prime, and iTunes for $1.99 each. This could get a bit pricey, but there's usually a small discount if you buy the entire season in one go. The important thing is that even though Outlander isn't on Netflix, there are still plenty of ways for you to tune into this compelling drama, sassenachs.