Will Piper Be in Orange Is the New Black Season 7?
Orange Is the New Black: 3 Ways Piper's Storyline Could Play Out in Season 7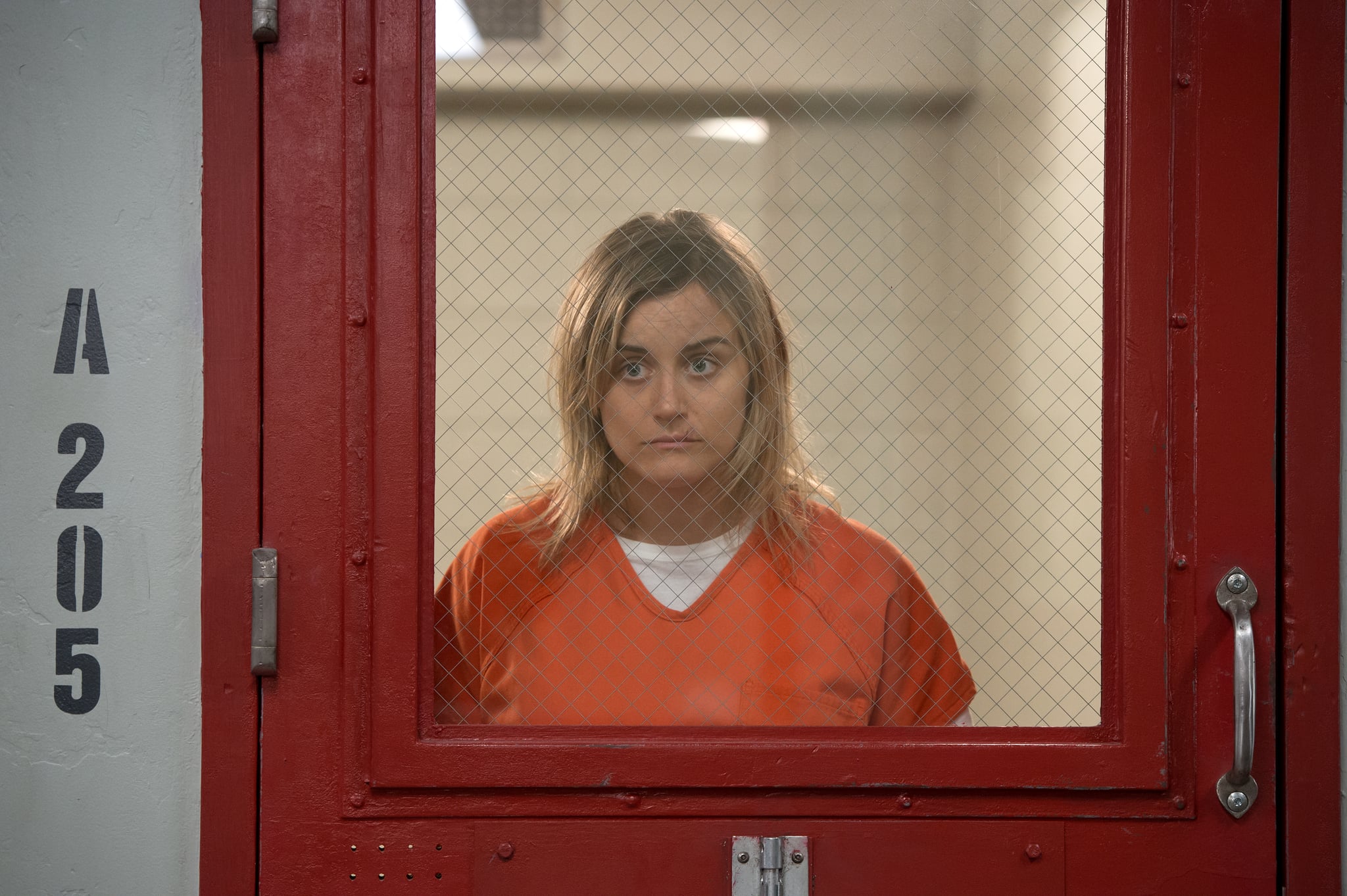 Warning: Big spoilers for Orange Is the New Black season six below!
Season six of Orange Is the New Black ties up some lose ends, but still leaves us with plenty of questions. Now that Piper Chapman (Taylor Schilling) has been released from Litchfield, my first thought when the credits rolled on the final episode was, "so, no more Piper?" The series could potentially move on without their leading lady (though she's become less and less important as more characters have taken the spotlight), but we suspect that we won't have to deal with that void. Here are ways that we could see Piper again.
She will visit her fiancée.
When Piper found out that was being released from Litchfield just the day before it was happening, she couldn't get a smile on her face because that meant she would be away from her fiancée, Alex Vause (Laura Prepon). The two have an undeniable connection and agree to stay together despite the distance. Alex threw Piper a surprise prison wedding the morning of her release so they could celebrate with their friend, Nicky Nichols (Natasha Lyonne) and Lorna Morello (Yael Stone). We don't think Piper will be able to go long without visiting her woman!
She could get involved with smuggling contraband into the prison.
Hey, it's not totally unheard of. After Dayanara Diaz (Dascha Polanco) gets more time added to her sentence for killing Corrections Officer Thomas Humphrey and becomes addicted to pain pills in prison, she starts rolling with a bad crew in Litchfield Max. She asks her mother Aleida Diaz (Elizabeth Rodriguez), who was released from prison before the riot, to help smuggle drugs into the prison. Maybe Alex gets in some sort of trouble, and we all know that Piper would do anything to protect her. We're just saying, it's possible.
She might get arrested again.
Well this would be terrible, but totally possible. Remember when Alex was released in season two only to return when Piper asks a friend to call Alex's parole officer and tell him that she's going to skip town? Although not true, the officer walks in to find Alex with a gun (she was scared the drug dealer she testifies against was coming after her). The possibility of someone doing something similar to Piper is unlikely, but she's just could be just one careless decision away from putting back on a jumpsuit.