Is There a Postcredits Scene in Mamma Mia! Here We Go Again?
Yep, Mamma Mia! Here We Go Again Has a Postcredits Scene, and It's Hilarious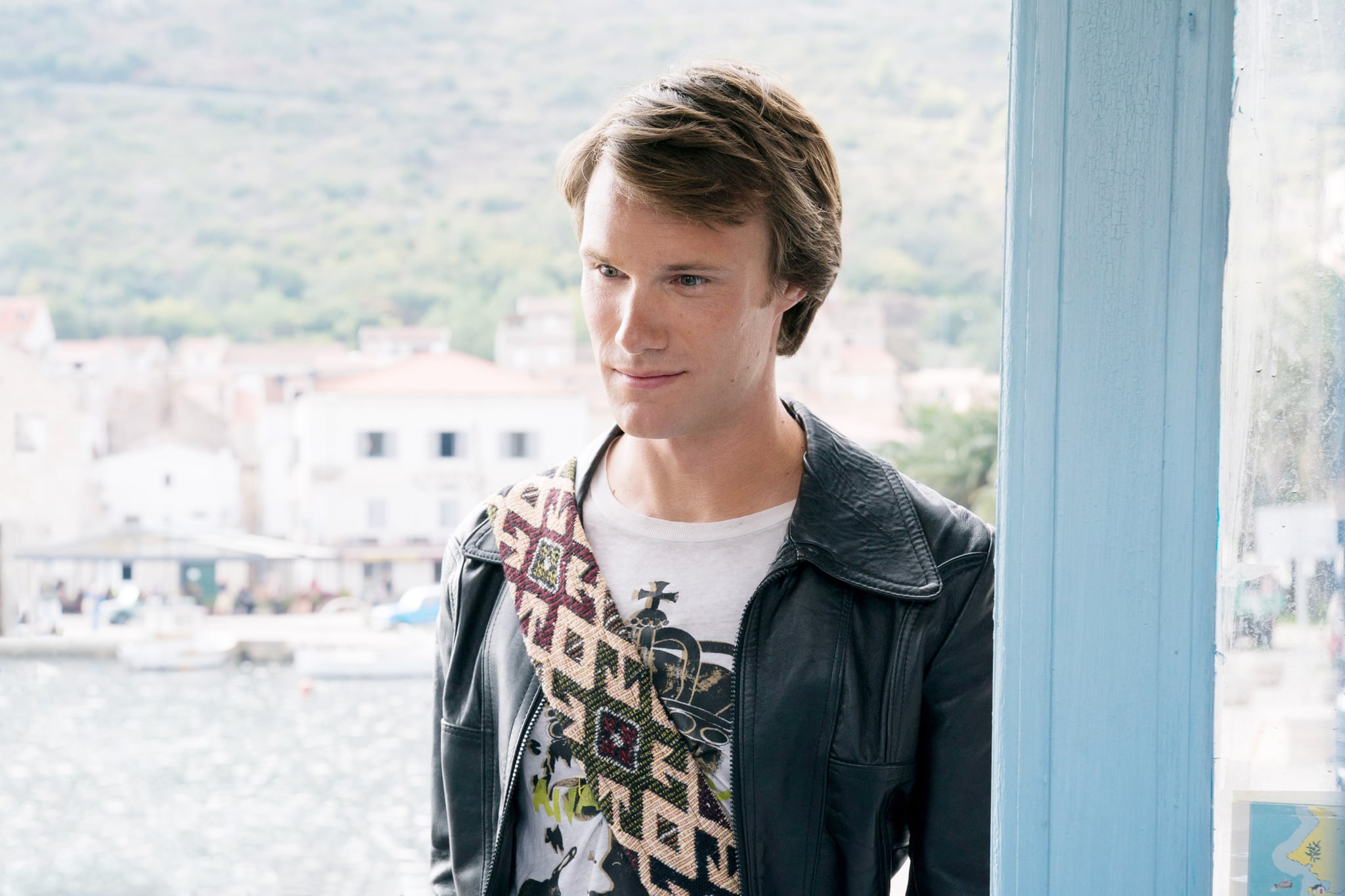 Heads-up! The following contains spoilers for Mamma Mia! Here We Go Again, so get yourself to the cinema before you read on.
Catchy musical numbers, incredible celebrity cameos, and a postcredits scene? Mamma Mia! Here We Go Again is the gift that keeps on giving. While fans have come to expect end-of-movie additions from their favourite superhero franchises, they may not anticipate the short clip that plays after the credits roll in this one.
Once the movie's main plot has wrapped up, the audience is treated to a rendition of "Super Trouper" that's packed with stars — including Meryl Streep. But that's not the final scene to stick around for. The very last clip is actually of a reoccurring character from the film: a customs officer played by Omid Djalili. He tells Hugh Skinner's character, Harry Bright, if Donna rejects him, "have her give me a call." He then begins singing "Take a Chance on Me" into the camera before breaking character and bursting into laughter, along with the crew.
Sadly, this postcredits scene, which is more of a quick blooper, won't do much to appease fans who are already anxious for another movie in the franchise. There's still no sign of another sequel, but it's a hilarious addition to an already heartwarming film.