Queer Eye's AJ Brown and Drey Married
Queer Eye's AJ Brown and Drey Are Married, and Help, I Can't Stop Crying Tears of Joy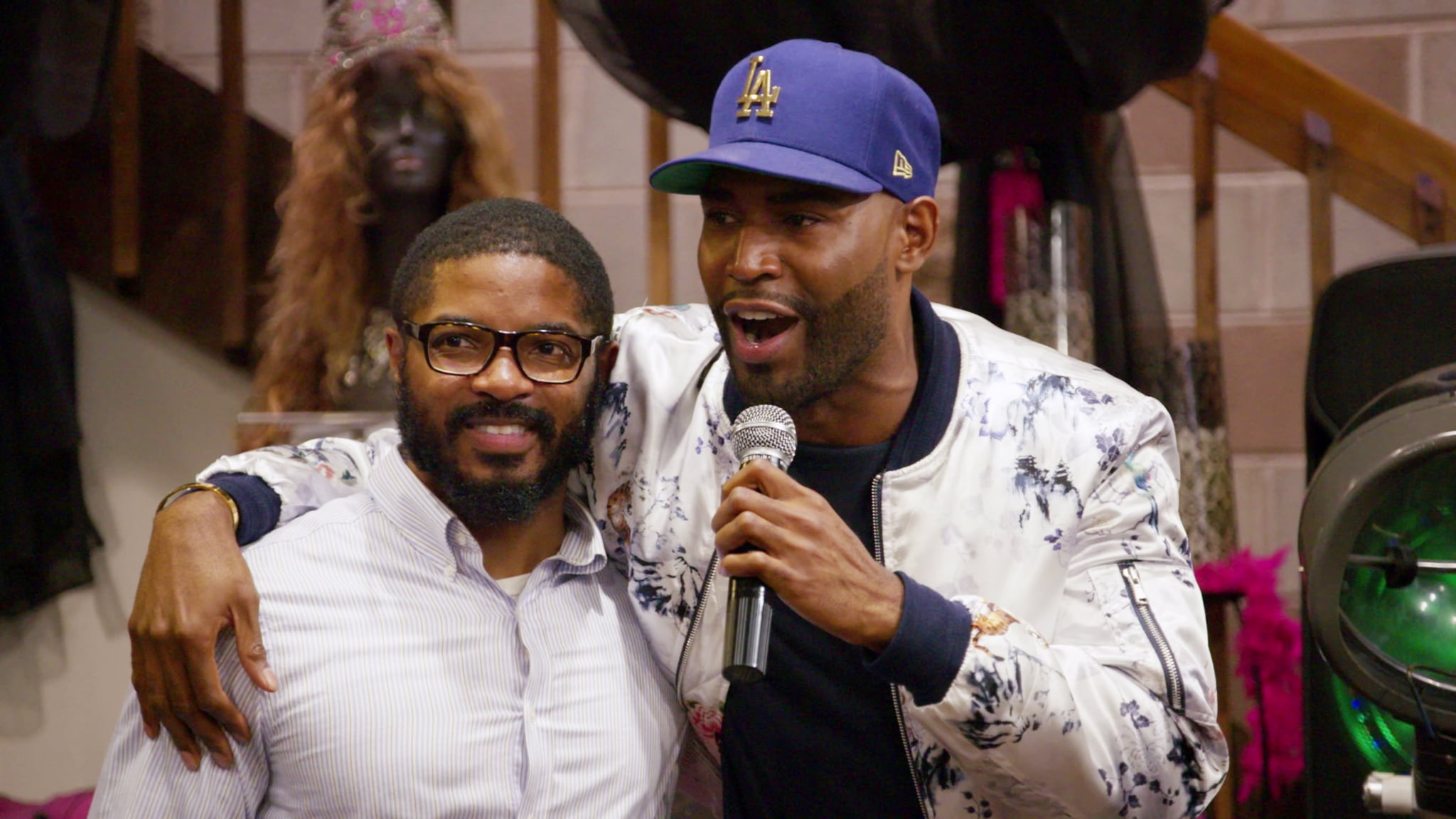 Congrats are in order! AJ Brown and Drey, the fan-favourite couple featured on season one, episode four of Netflix's reboot of Queer Eye, are now married. We first learned of their engagement back in February, and it appears the duo didn't wait long to make things official. On Thursday, the newlyweds reunited with the Fab Five on the red carpet at Netflix's FYSee event and shared the happy news.
The Fab 5 reunited with AJ + Andre, who revealed they're now MARRIED! ❤️🧡💛💚💙 pic.twitter.com/R2XOUpY60v

— Queer Eye (@QueerEye) June 1, 2018
Brown, a civil engineer, was featured in one of the most tear-jerking episodes of the debut season when he came out to his stepmother following the tragic death of his father. His episode was viewed as a highlight in the series and praised by many, including myself, for its showcase of the struggles many black gay men face when coming out in the LGBTQ+ community.
The wedding news comes just weeks after Tom and Abby, another couple who were featured on the show, tied the knot last month after rekindling their romance. Looks like love is in the air thanks to Queer Eye. Can you belieeeve?! Congrats again to the happy couple!