Will There Be A Quiet Place Sequel?
A Horrifying Sequel to A Quiet Place Isn't Out of the Question, According to the Writers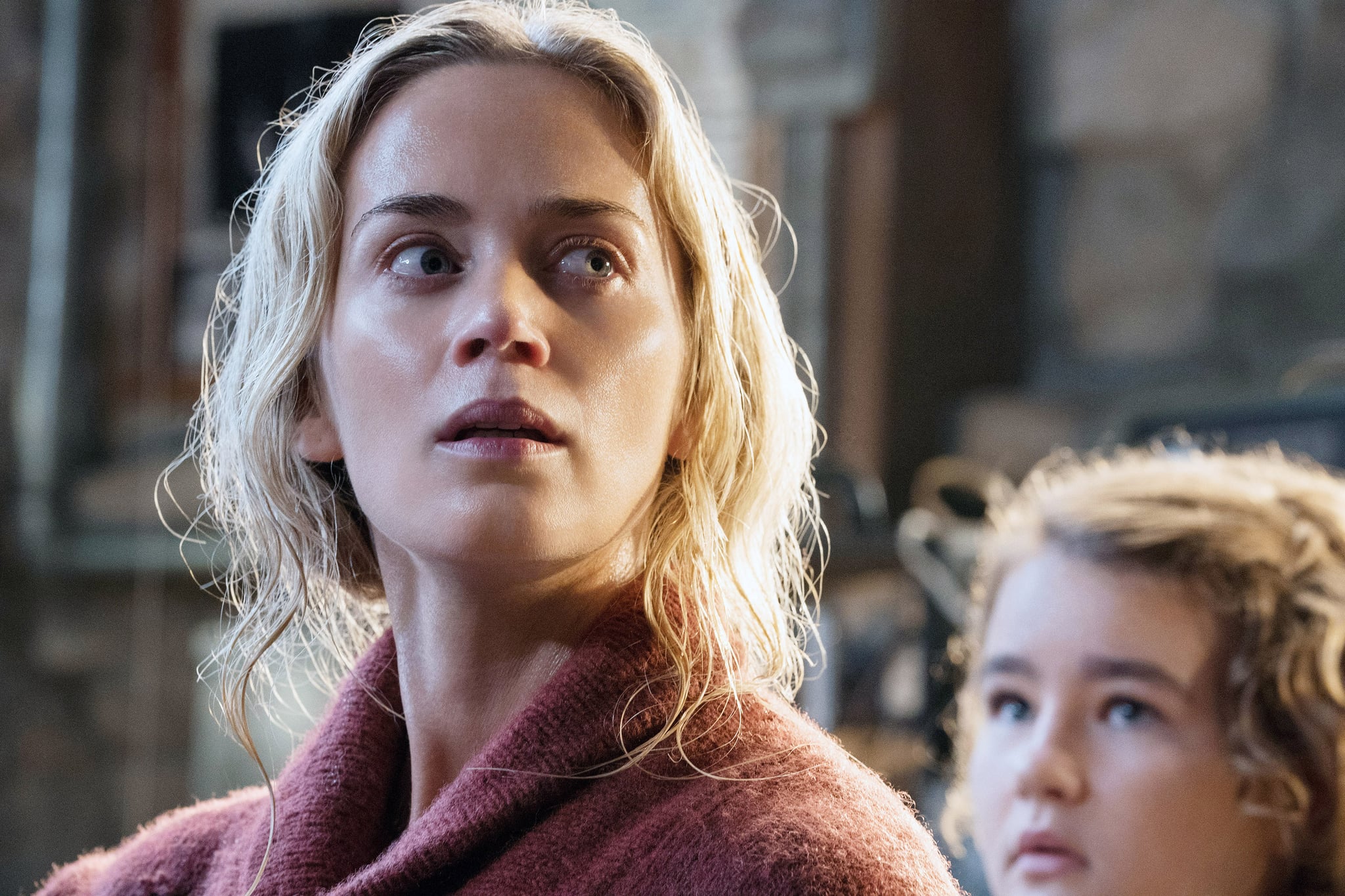 Believe the hype — A Quiet Place is a horror movie masterpiece. The film, directed by John Krasinski and out on April 5, follows a couple (Krasinski and real-life wife Emily Blunt) trying to raise their two children in a dystopian future. There's a terrifying catch, however — while the family is still able to maintain a sliver of normalcy (eating dinner together, going into town, playing board games), they live with the constant threat that aliens could kill them at any moment if they make a single sound. While the aliens are blind, they're incredibly fast and have freakishly good hearing, meaning that the characters must live life in near-permanent silence.
It's a thrilling, inventive premise, resulting in a tense, brutally scary addition to the horror genre. Of course, given A Quiet Place's stellar reviews and its ending (which we won't spoil for you here), it certainly seems like the story could continue on in a sequel. There are still plenty of fascinating things screenwriters Bryan Woods and Scott Beck could explore if they were granted a second crack at the nightmarish universe they've created, from the origin of the monsters to the stories of other survivors. So, could another film be on the way?
When we attended a press conference with the writers ahead of the film's April release, both they and Krasinski seemed more than open to it. "It's such a fun world, there are so many things you could do," Woods responded when asked if we'd ever get another glimpse into the world in A Quiet Place. Beck also chimed in, noting that they have a ton of ideas just waiting to be brought to the big screen. "There are so many discarded set pieces, too, hiding in Word documents on our computer," he explained. "There are certainly so many different stories you could tell. It's just really, at the end of the day, who are the characters in this, and what does this situation mean to that family."
The writing duo also opened up to MovieWeb about the film's sequel potential, joking that they'd have to title it A Quieter Place.
"I think at this point there's multiple universes that it could go in, to be completely honest," Beck said. "I think you could continue down one path, that's very obvious, or you could spin off into a completely unexpected direction, which is certainly always interesting for us. The uncharted territory of filmmaking is always where you find the best inspiration."
If any film out there is more deserving of becoming the next lauded horror movie franchise, A Quiet Place is it.