Recording Academy Chief Asked to Step Down After Grammys
Step Up? More Like Step Down: Recording Academy Chief Asked to Resign by Female Executives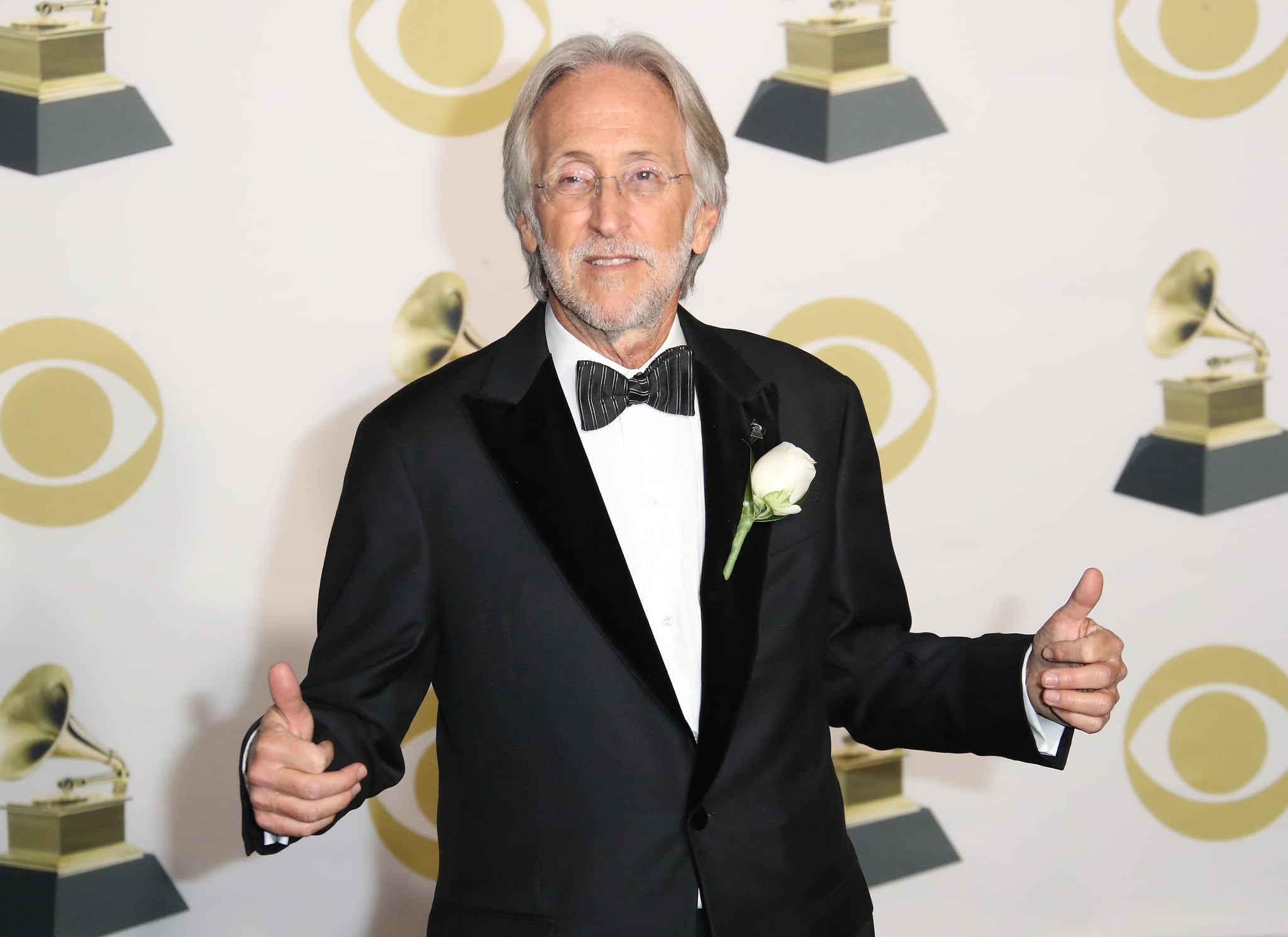 Not even a week after Recording Academy president Neil Portnow made sexist comments about why women were effectively shut out of the Grammys this year — he told reporters female musicians need to "step up" to receive better representation in the industry — a group of female executives are calling for his resignation. According to The Hollywood Reporter, over a dozen women signed a passionate letter that slammed Portnow's comments.
"The statement you made this week about women in music needing to 'step up' was spectacularly wrong and insulting and, at its core, oblivious to the vast body of work created by and with women," the letter begins. "Your attempt to backpedal only emphasizes your refusal to recognize us and our achievements. Your most recent remarks do not constitute recognition of women's achievements, but rather a call for men to take action to 'welcome' women. We do not await your welcome into the fraternity. We do not have to sing louder, jump higher or be nicer to prove ourselves."
The letter, which THR published in full, goes on to touch on gender discrepancy in the recording industry as a whole, as well as the #GrammysSoMale problem that was front and center at the annual award ceremony on Jan. 28.
The letter continues: "We step up every single day and have been doing so for a long time. The fact that you don't realize this means it's time for you to step down. Today we are stepping up and stepping in to demand your resignation."
The women who signed the letter include executives from talent agencies like UTA and PMK-BNC, as well as Pharrell Williams's manager, Caron Veazey. Their decision to directly address Portnow comes just after the Recording Academy announced its plans to establish an "independent task force" to promote female musicians and identify the organization's gender bias. "I appreciate that the issue of gender bias needs to be addressed in our industry and share in the urgency to attack it head-on," Portnow said. "We as an organization, and I as its leader, pledge our commitment to doing that."
Regardless of how sorry Portnow might be, his thoughtless comments have infuriated and alienated not only the women who signed the letter, but also many of the artists whose spectacular performances make the Grammys worth watching in the first place. The morning after performing at the Grammys, Pink shared a handwritten note on Twitter saying that "Women in music don't need to 'step up' — women have been stepping since the beginning of time." Lorde, Sheryl Crow, Kelly Clarkson, and more went on to call out Portnow as well, and eventually a Care2 petition was started in hopes of ousting him from his position.
The letter (which you should read in its entirety) concludes: "We are here not to merely reprimand you, but to shed light on why there is such an outcry over your comments and remind you of the challenges that women face in our country and, specifically, in the music industry. Your comments are another slap in the face to women, whether intended or not. . . . Needless to say, if you are not part of the solution, then you must accept that YOU are part of the problem. Time's up, Neil."
Image Source: Getty / Dan MacMedan