Rihanna's New Dancehall Album
Rihanna Is Putting in Work on a Dancehall Album, So Get Ready For Bops on Bops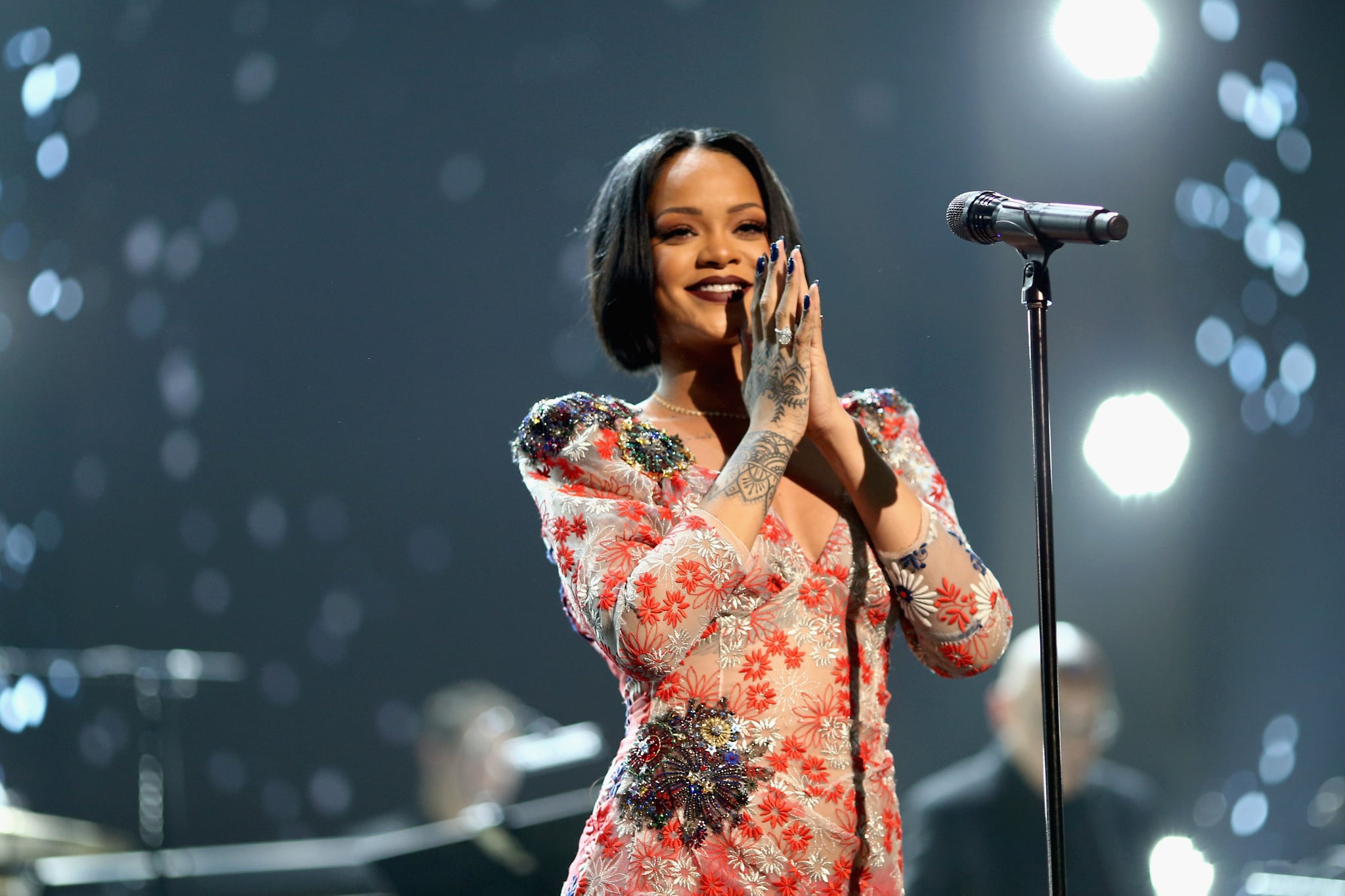 Rihanna has blessed us many times over since the release of her eighth album, Anti, in 2016. She gave us the makeup line we've always wanted with Fenty Beauty, a lingerie brand that has us flexing all night, lewks to last us a lifetime, and features that have us asking when she's coming out with her own bops. Well, wonder no longer, Rihanna Navy. Rolling Stone reports that the singer has been hard at work on a dancehall album and a pop-oriented album.
We first learned about the possibility of an album heavily influenced by Rihanna's Caribbean roots from a Vogue profile in the June issue. The profile highlighted Jamaican-born producer Supa Dups as a potential influencer, who has worked on hits like Drake's "Controlla." Rihanna has previously confirmed that she's been in the studio during a recent interview while promoting Ocean's 8 on The Graham Norton Show. "I actually am in the studio and working on new music," she told Norton. She was coy about a release date, telling the host that he'd just have to wait and see.
According to Rolling Stone, sources say that Rihanna has 500 songs to choose from, as numerous producers and writers have sent them in hopes of being able to work with the singer. It wouldn't be the first time the artist has produced music with a dancehall or reggae influence. Anti's "Work" was a smash dancehall hit and cowritten by singer-songwriter PARTYNEXTDOOR, who is of Jamaican descent. Though Rihanna and her team have been keeping mum on any other details, we know the Rihanna Navy is more than ready to get even a taste of what the singer is cooking up.