Everything We Know About Rihanna's R9 Album
Rihanna Wants to Put Out a New Album "This Year": "It'd Be Ridiculous If It's Not"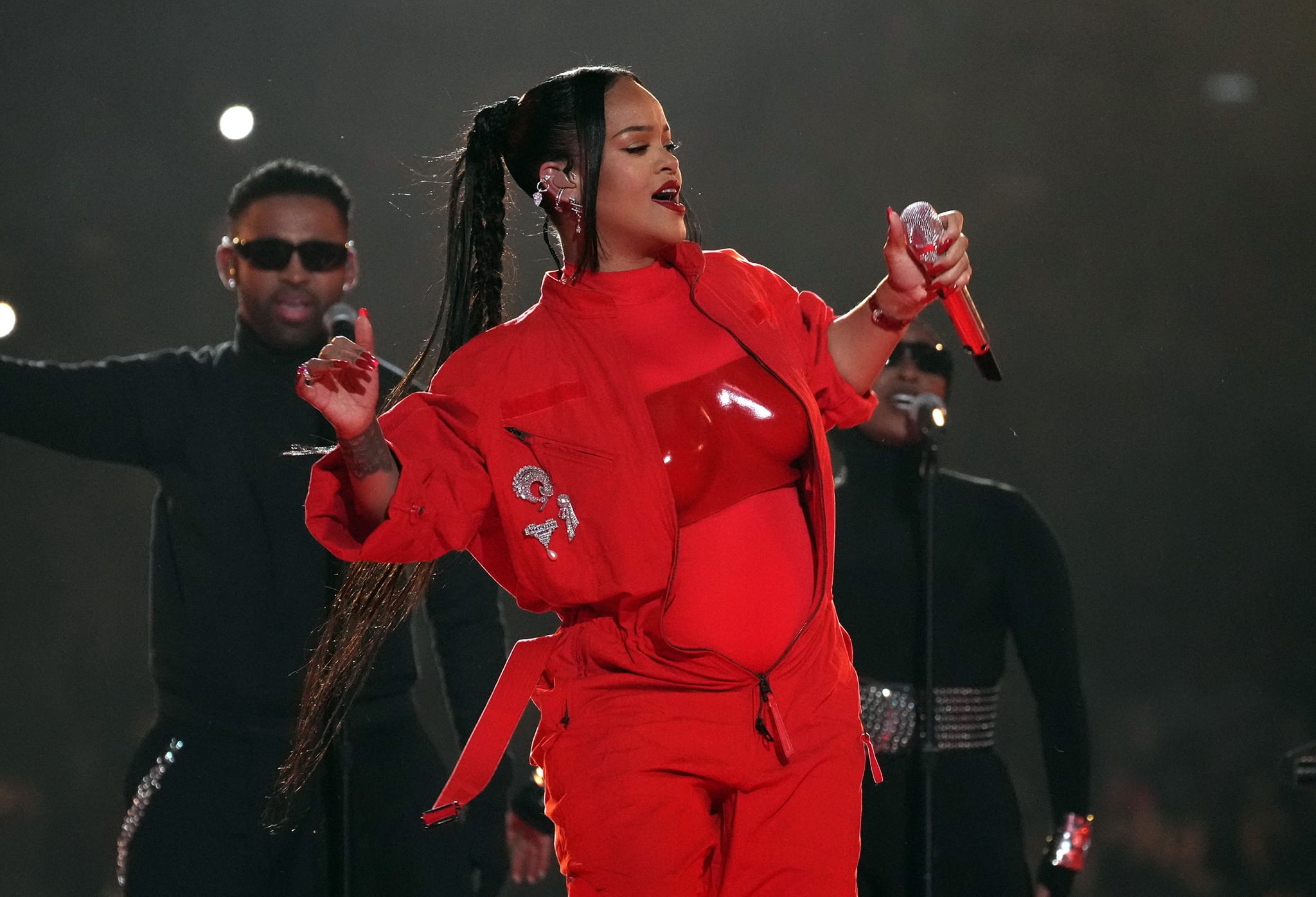 Is there anything Rihanna can't do? Since releasing her multiplatinum album "Anti" in 2016, the business mogul has upended the beauty industry with Fenty Beauty, launched a luxury fashion line, changed the lingerie game with Savage X Fenty, become a certified billionaire, and given birth to her first child with her boyfriend, A$AP Rocky. And now, after headlining the 2023 Super Bowl halftime show, announcing her second pregnancy, and dropping an Oscar-nominated song, "Lift Me Up," as part of the "Black Panther: Wakanda Forever" soundtrack, she's getting serious about her highly-anticipated next album, dubbed by fans as "R9."
In a cover interview with British Vogue, released on 15 Feb., Rihanna got candid about the "toxic" pressure she's put on herself to have her next album live up to "Anti" and its success. "In hindsight, it really is my most brilliant album. I say that because in the moment, I didn't realise it. But it always felt like the most cohesive album I've ever made," said Rihanna. She said she's made herself feel of her next project, "That if it's not better than that then it is not even worth it."
The singer told the outlet, though, that she realised "if I keep waiting until this feels right and perfect and better, maybe it's going to keep taking forever and maybe it'll never come out and no, I'm not down to that. So I want to play. And by play, I mean I have my ideas in my head, but I can't say them out loud yet." In fact, she revealed, she has written music over the past few years, but nothing made it to the place of being released.
Still, she said of an album release: "I want it to be this year. Like, honestly, it'd be ridiculous if it's not this year. But I just want to have fun. I just want to make music and make videos."
Rihanna had previously dashed hope that an album was on its way in an interview with the Associated Press. When asked if the Super Bowl performance meant a new album was coming, she said, "That's not true. Super Bowl is one thing. New music is another thing. Do you hear that, fans?"
The music icon has been fuelling speculation about a new album for a while. In September 2021, Rihanna teased the possibility of new music to Billboard, saying, "You're not going to expect what you hear. Just put that in your mind." She added, "I'm really experimenting. Music is like fashion. You should be able to play. I should be able to wear whatever I want. I treat music the same way. So I'm having fun, and it's going to be completely different."
Fast-forward to February 2022, she shared a new update with fans. "Yes, you're still going to get music from me," she told Entertainment Tonight. "My fans would kill me if they waited this long for a lullaby."
For her May 2022 cover story with Vogue, Rihanna reassured fans that music is still very much a part of her agenda, though she remained tight-lipped on specific details for any upcoming untitled album. "I'm looking at my next project completely differently from the way I had wanted to put it out before," she told the publication. "I think this way suits me better, a lot better. It's authentic, it'll be fun for me, and it takes a lot of the pressure off."
At this point, we're banking on Rihanna pulling a Beyoncé and surprising us with an overnight drop of the forthcoming project. But until that happens, fans will just have to play the waiting game a while longer.
Image Source: Kevin Mazur/Getty Images for Roc Nation