Sarah Drew No Longer Watches Grey's Anatomy
Sarah Drew Hasn't Watched a Single Episode of Grey's Anatomy Since Leaving the Show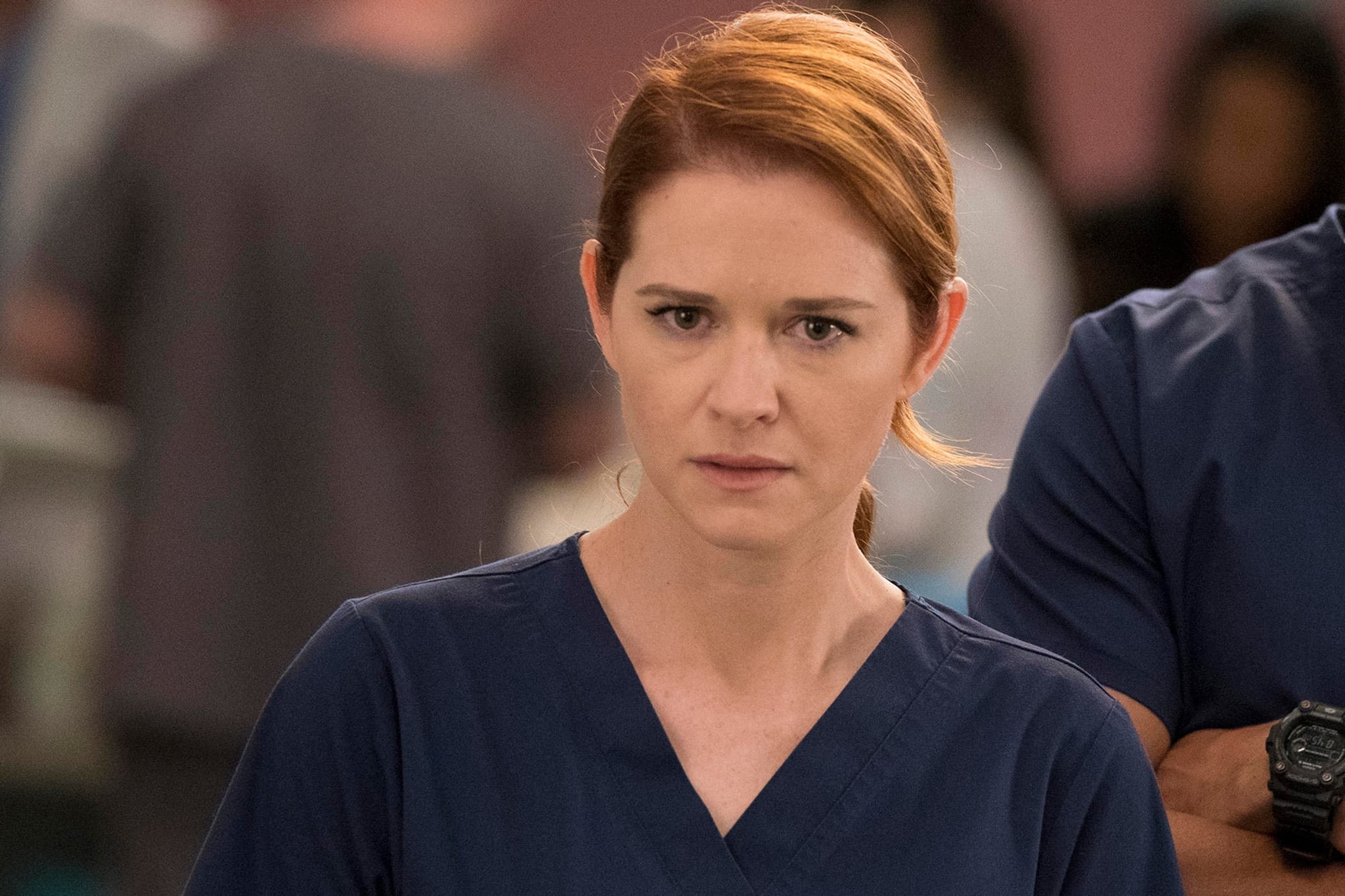 Sarah Drew's exit from Grey's Anatomy might have happened last season, but we're still not over it. Luckily her character, April Kepner, doesn't leave the show in tragic fashion, instead running off into the sunset with her former fiancé and now-husband Matthew. But regardless of her happy ending on the show, Drew's IRL departure was a sad one for fans who were hoping to see her continue on in Shonda Rhimes's long-running medical drama. That's exactly why the actress can't bring herself to watch new episodes of the series any longer.
According to Entertainment Weekly, Drew opened up about why it's too "painful" for her to tune in after nine seasons of playing April at the 2018 Rape Foundation annual brunch in Beverly Hills. "I haven't been watching," she told reporters. "You know, it's a little painful to kind of go and watch your family move on without you."
Drew's exit from the show was a shocking one, especially since she wasn't the only longtime star who left — Jessica Capshaw, who portrayed Dr. Arizona Robbins for 10 seasons, was also written off at the end of season 14. Despite her decision not to watch Grey's anymore, Drew made it clear that she's still rooting for her former costars. "I wish everybody the best," she said. "I know they're having a wonderful time."
The show has since premiered its 15th season and is moving full steam ahead with its "season of love" theme, introducing a number of new romances. As for Drew, she has a number of new roles lined up, including the films Indivisible and Christmas Pen Pals.