Sarah Paulson's American Horror Story Apocalypse Character
American Horror Story: Everything We Know About Sarah Paulson's Apocalypse Character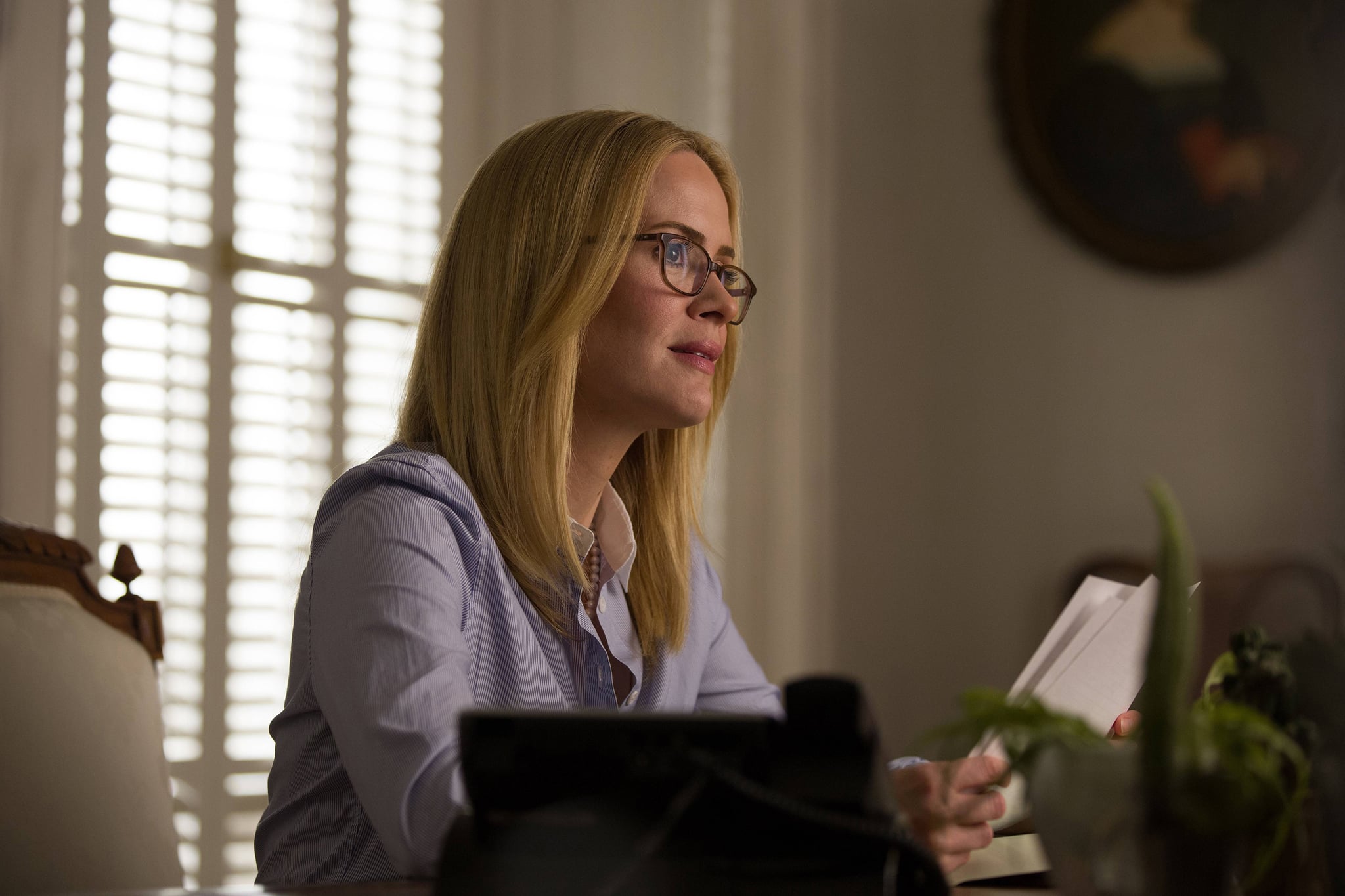 Having played a variety of characters with finesse over the show's first seven seasons, Sarah Paulson is one of the first names that comes to mind when you think of the American Horror Story franchise. So who will she play in the upcoming AHS: Apocalypse? Details about the season are somewhat scarce so far, but it seems likely that she'll be playing a witch.
The highly anticipated eighth season is a crossover between Murder House and Coven, both of which featured Paulson. In Murder House, Paulson plays Billie Dean Howard, a medium Constance hires. In Coven, Paulson has a more central role as Cordelia, the headmistress at witch training school Miss Robichaux's Academy for Exceptional Young Ladies. It's not clear whether Billie Dean and Cordelia will be back in the crossover, but it's definitely possible.
AHS co-creator Ryan Murphy teased in January that Paulson will sport "dental appliances" in the new season, so it's likely that Paulson will be playing an entirely new role this time around. "Sarah Paulson is very excited about the dental appliances she will be wearing on the show," Murphy told Entertainment Weekly in January. That doesn't sound like Billie Dean or Cordelia, though there's always the chance that Paulson will be playing this dental-appliance-wearing character in addition to one or both of her other roles.
In addition to Paulson, longtime AHS stars Evan Peters and Kathy Bates are also set to star in the upcoming season. Billy Eichner, Cheyenne Jackson, Adina Porter, and Leslie Grossman will also appear in season eight. And aside from their new roles, the upcoming season will be a memorable one for Paulson and Peters, because they'll each direct episodes of AHS: Apocalypse.
Whoever Paulson ends up playing, her role will likely be one for Emmy voters to watch. Paulson has won an Emmy Award and has been nominated for seven more, five of which were for American Horror Story. Clearly, her ability to play any number of roles hasn't gone unnoticed, and that could be the case this year, too. Hopefully, fans will learn more about AHS: Apocalypse soon, because the suspense over the crossover is just too much.