Sarah Paulson Talking About Directing American Horror Story
Sarah Paulson Is the F*cking Supreme, and She Also Happens to Be a Stellar Director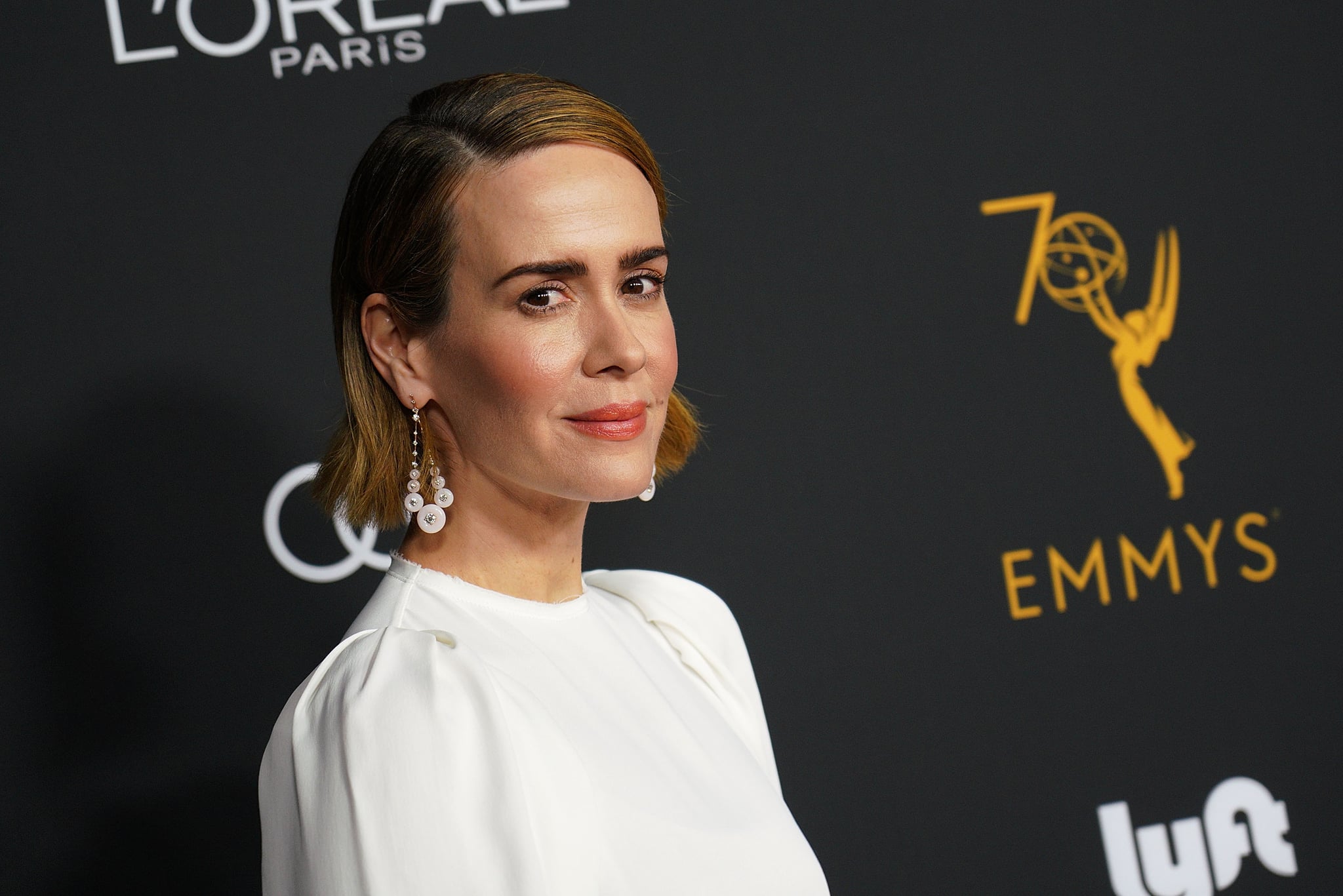 This week's episode of American Horror Story puts Sarah Paulson in a role she's never before attempted: director. That's right, the living legend slipped behind the scenes for "Return to Murder House." I'm here to make it clear, she completely nailed it. And as if simply directing a stellar episode of AHS wasn't enough, Paulson also revealed quite a few exciting tidbits about the whole ordeal in a new interview with Variety. For instance, she only had one week to psych herself up for the task.
Paulson revealed that creator Ryan Murphy had initially asked her to direct the season's eighth episode but switched her to the sixth at the last moment. The switch-up meant she had just about a week to prepare. "I thought, 'Don't let your fear of failure stand in your way. It's never worked for you before to shy away from something because you're afraid,'" she said. "So I just thought I better heed his call." Of course, Paulson said she's a "gal who liked to be prepared," so she crammed as much as she could into seven short days. This included taking a nine-hour course at the Directors Guild of America and rewatching season one, Murder House, in its entirety.
"Don't let your fear of failure stand in your way. It's never worked for you before to shy away from something because you're afraid."
Armed with her preparation and her own ideas for directing, Paulson descended on the episode with gravitas. She even added her own charm to the episode, like having Madison open the gates with magic and making Michael seem more childlike and innocent. "One of the things that Dan Attias said was, 'You have to bring you. You have to bring yourself to this story. You have to bring that forward,'" Paulson told Variety. "And that is the same way I approach acting — I don't try to shed my own instincts, I try to listen to them and be responsive to them, and so I thought, why would it be any different from a directing standpoint?"
Even with all the preparation, this episode in particular was quite the undertaking. "Return to Murder House" has a whopping 72 scenes rife with flashbacks, voice-over sequences, and more. As a comparison, episode five has only 28 scenes. Whew. "It was really overwhelming, and I think the only way I was able to do it was to just focus on the day at hand and to try and keep the long view in my side view mirror. I always had the story as periphery, in terms of the thing as a whole, but I could just focus on, 'What was today's work?' Sometimes I think it's too overwhelming to try and hold the whole thing at every moment of the day — like it would be for any aspect of life," Paulson said. "But it doesn't hurt to have Ryan Murphy with a megaphone behind you going, 'You can do this, you can do this! You have to do this!'"
We can picture it perfectly.