Will There Be a Sequel to The Holiday Calendar?
All We Want For (Next) Christmas Is a Sequel to The Holiday Calendar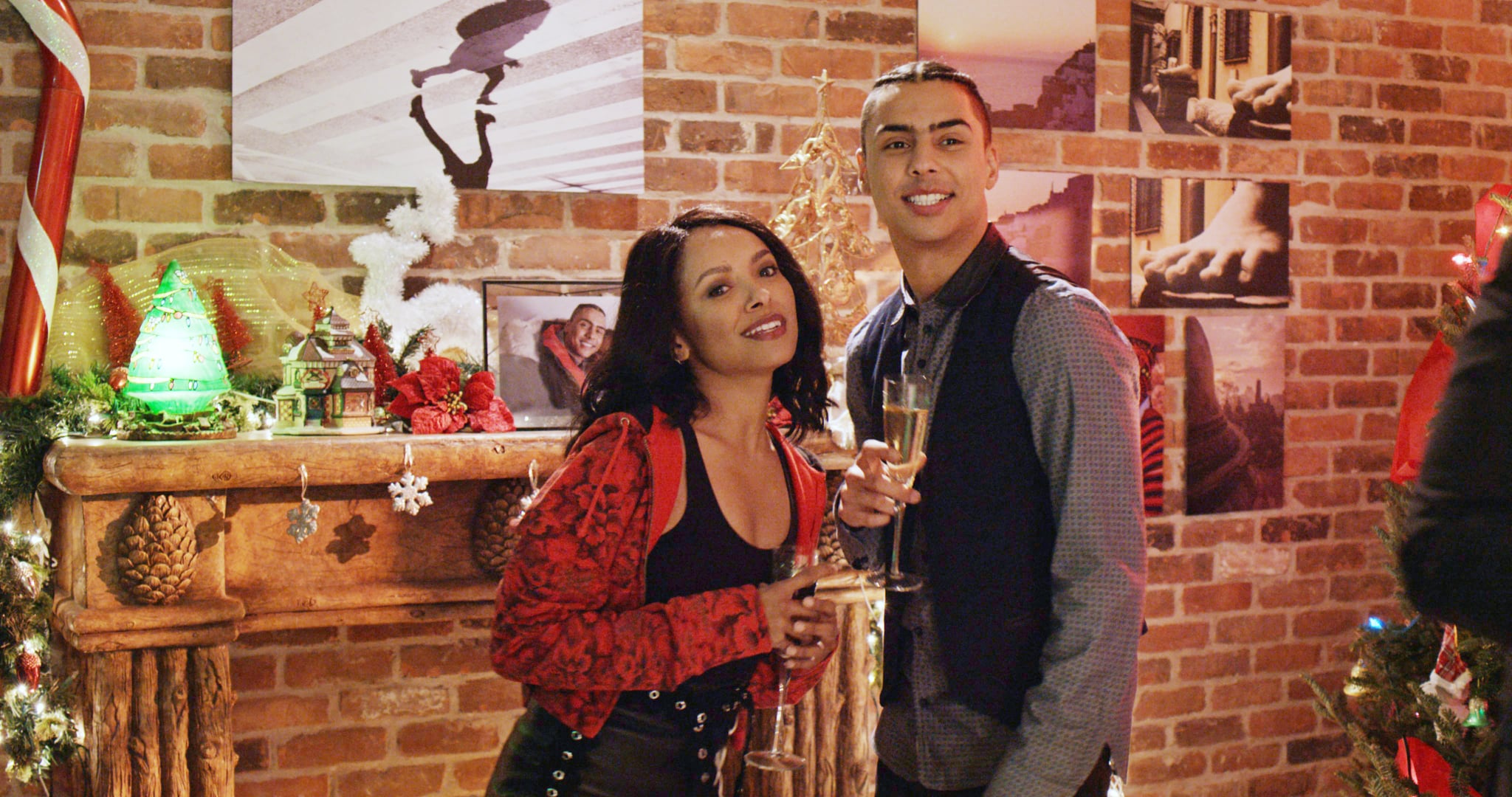 Warning: This post contains spoilers for The Holiday Calendar.
If you've been keeping up with the rush of original Netflix Christmas movies, you may have heard of a sweet little rom-com called The Holiday Calendar, which quietly dropped at the beginning of November. Filled holiday cheer, the movie revolves around a Christmas sceptic named Abby whose grandfather gifts her with an advent calendar that predicts all of her dates with a dreamy doctor named Ty . . . or so she thinks. It's a charming, feel-good movie that features love triangle drama, millennial career struggles, and Ron Cephas Jones making us cry as a grandpa figure. In other words, it's the perfect holiday romantic comedy, and the people want a sequel.
The movie ends on a sweet note, with Abby realising her love for her best friend Josh. The two of them open an art space together called Magic Calendar Gallery, and in a flash forward to a year later, their professional endeavour together appears to be a total success. The conclusion, at first glance, is neatly wrapped like a perfect bow on a Christmas present. Or is it?
In terms of narrative, there are still many possibilities left to explore. It would be adorable to see Gramps Sutton's life after his late wife's passing or even watch a prequel about his love story back in the day. A potential second film could even feature an engagement between Abby and Josh. Or maybe we could find a love interest for their friend Fernando or discover a backstory for Abby's adorably precocious niece Corinne. The point is, there's a lot of potential for a sequel. But what about the logistics?
Netflix's romantic projects have been widely popular among viewers, especially To All The Boys I've Loved Before, Set It Up, The Kissing Booth, and A Christmas Prince. Fans and actors alike have been very eager to see sequels for these movies happen. So far, only A Christmas Prince has received an official greenlight from the streaming service for its sequel, A Christmas Prince: The Royal Wedding. Even with that, we didn't get an announcement for a second film until months after the original movie's release. While Netflix dropped the first movie in November 2017, it didn't announce news about a sequel until May 2018. So should The Holiday Calendar get another installation the following holiday season, we probably won't find out until a few months from now.
The good news is that the cast seems to be loving The Holiday Calendar and the spirited fan enthusiasm surrounding it. Speaking with The Hollywood Reporter, leading lady Kat Graham said that while she doesn't like rom-coms very much (which, we know, is hard to believe!), she couldn't help but fall in love with the movie when she first read it. Cheesy Christmas movie lovers adore it as well, and we're hoping that she'll be down for a follow-up. For now, we'll just settle with watching all of the romantic holiday movies on Netflix while keeping our ears perked for any updates.