Will There Be a Sequel to The Kissing Booth?
We're Pretty Sure There's Going to Be a Sequel to The Kissing Booth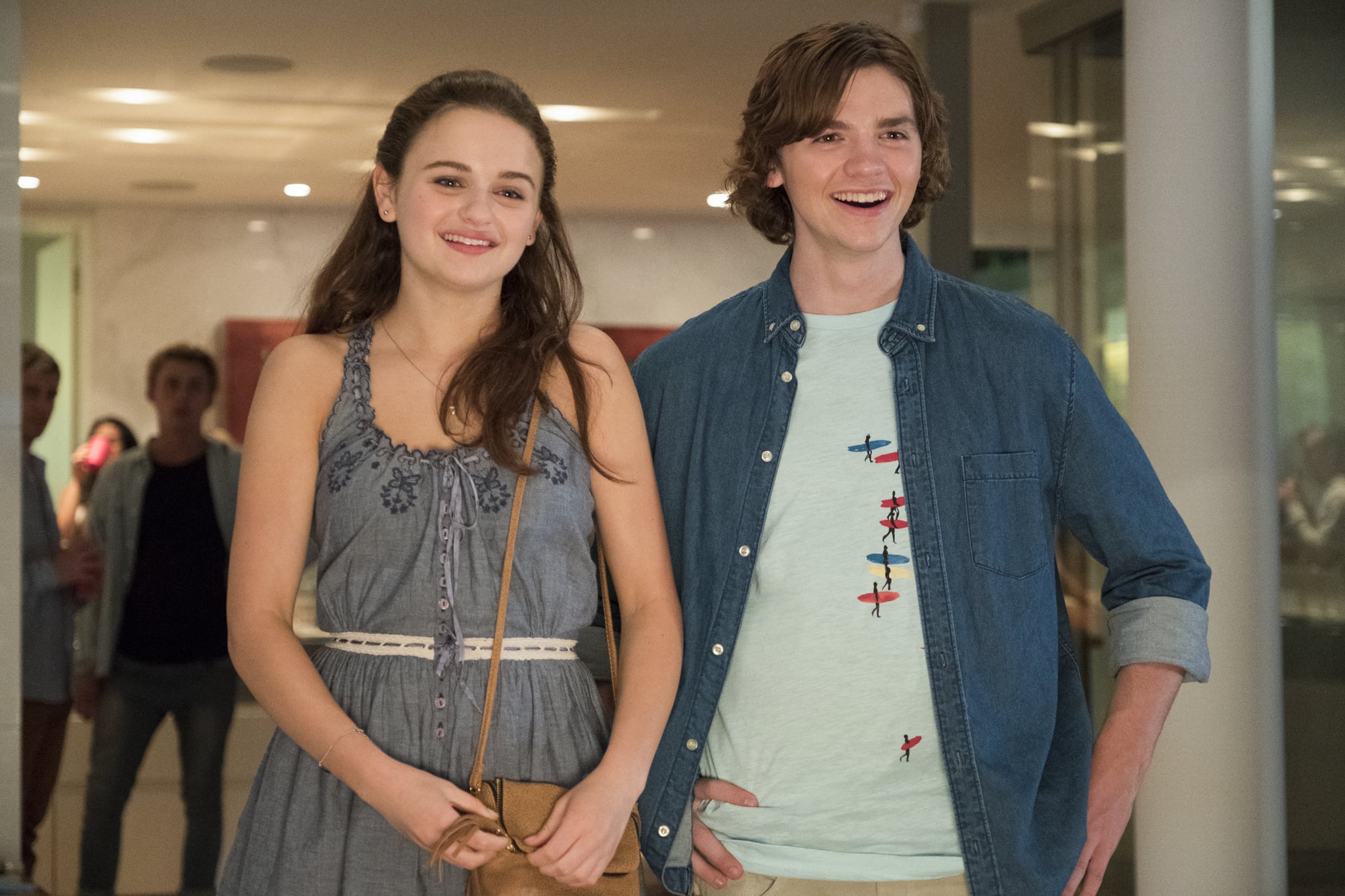 The Kissing Booth has taken over Netflix with an addictive storm of teen rom-com drama, complete with an angsty reformed bad boy played by newcomer Jacob Elordi. The Netflix original, which seems to be Gen Z's stab at John Hughes's body of work, is well on its way to gaining cult-level momentum. Although the dramedy came out mid-May, many fans are already clamouring for a second movie . . . pronto. Is a sequel feasible? Let's look at the movie's ending and the source material, Beth Reekles's young adult novel of the same name.
The movie itself has an open-ended conclusion. After dropping off Noah at the airport, Elle ponders over whether or not things will work out between them once he goes to college. This ending calls for a follow-up film that delves into Elle's final year of high school without Noah. So in terms of the movie universe, there's plenty to work with.
There's also additional book material for a new movie. Reekles previously wrote Beach House, a brief novella about Rochelle (which is Elle's book name) and Noah's adventures at a beach house after they start dating. The 22-year-old author recently posted a Twitter poll asking fans if there should be a sequel. The answer was an overwhelming yes. People want the second film — badly. Reekles's tweet could also mean that she herself is considering following up the book version of The Kissing Booth with a full-length sequel.
What do you think then? Sequel to The Kissing Booth, or no? Since so many of you have mentioned it, I figured I'd take a lil poll #TKBmovie 🎬🍿💋

— Beth Reekles (@Reekles) May 13, 2018
The film is far from being a critical darling, but its devoted fan base could effectively demand another movie. Netflix has yet to confirm a sequel, but the chances are looking pretty strong. While you wait for updates, you can sift through other originals on the streaming site.