Sophie Turner and Joe Jonas Game of Thrones Season 8 Spoiler
Sophie Turner Only Told Two People How Game of Thrones Ends — Yes, Joe Jonas Is One of Them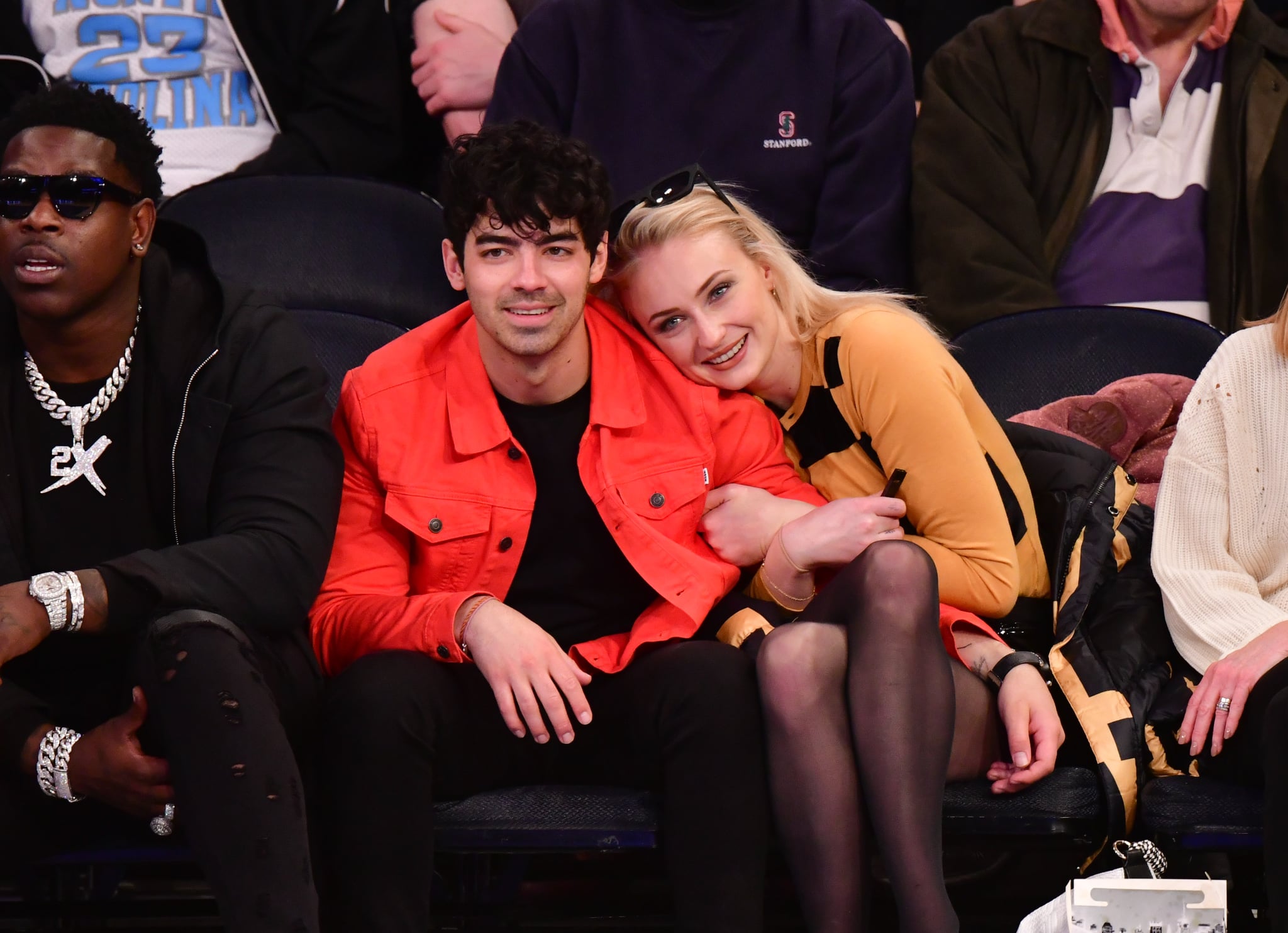 I have to give props to the Game of Thrones cast — not only do they endure brutal shooting conditions and continually witness the onscreen deaths of their real-life pals, but they also have to shoulder the burden of keeping the highly-anticipated end of the HBO fantasy series a secret. With the eighth and final season just weeks away from premiering, fortunately they don't have too long to go — but have any of them let some spoilers slip?
According to EW, Kit Harington isn't the only one who revealed the big ending to his significant other (in this case his wife is Rose Leslie, who played Ygritte once upon a time, FYI); Sophie Turner, who plays badass Sansa Stark, also told fiancé Joe Jonas what's going to happen in season eight, as well as one of her closest friends. Because everyone has to find a reason to get mad about something, news that Turner had told Jonas and her friend a few spoilers caused Game of Thrones fans to get their furry Ikea rugs in a twist.
"I was on Twitter and saw these headlines like 'Twitter followers are being so mean to Sophie Turner after reports she told her friends the ending of Game of Thrones,'" Sophie said. "The truth is I've only told two people. It's not that many. To be honest, I don't read many of the mentions on Twitter because there's normally quite a bit of hate. Everything I say will always have some negative reactions so I'm not surprised."
Of course fans didn't seem to be nearly as upset with Harington spilling the beans. ("The people love Kit Harington, he can do no wrong," Turner joked. "He's the people's prince!") Since Jonas was frequently on set with Turner to keep her company during filming, he probably saw the ending for himself, people (or at least a hint of it). And with Game of Thrones returning to HBO on April 14, we're going to find out all the spoilers for ourselves soon enough anyway.
We'll drink chug a glass of wine to that!