Stranger Things Cast Raises For Season 3
The Stranger Things Cast Can Probably Buy Their Own Island Now Thanks to Huge Raises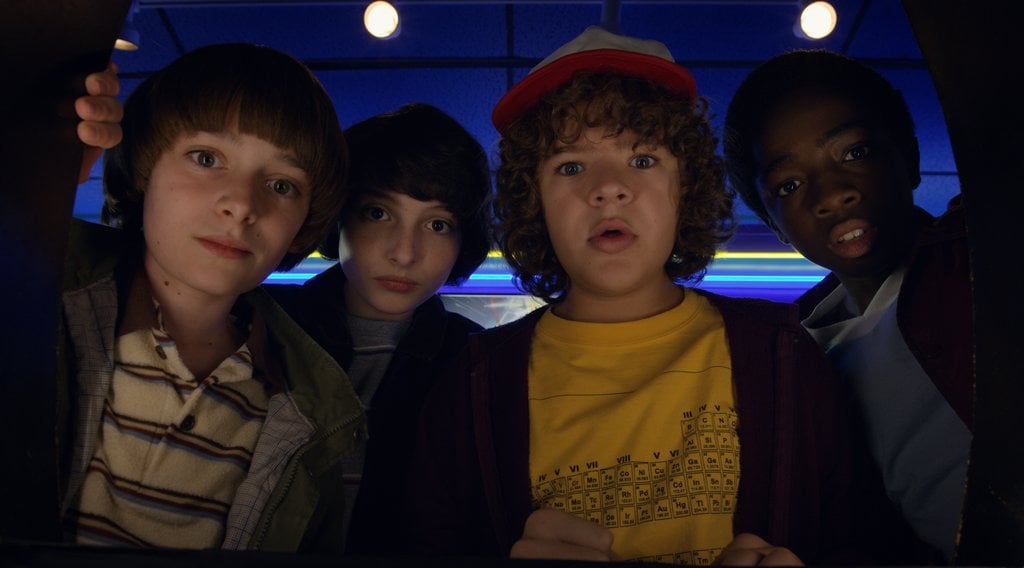 If you need a lesson in knowing your worth, let the cast of Stranger Things show you how it's done. After two wildly successful seasons, the show's lead child and adult stars sat down to renegotiate their salaries going into season three, and their raises are reportedly enough to buy Eggos from now until . . . well, basically forever.
Finn Wolfhard, Millie Bobby Brown, Gaten Matarazzo, Noah Schnapp and Caleb McLaughlin are all receiving the most dramatic raises, according to Deadline, mostly due to the fact they were all virtual unknowns heading into season one. While they started with an estimated $30,000 per episode for the first two seasons, their new fee is rumoured to be somewhere between $200,000 to $250,000. Brown, who is basically the poster child for Stranger Things at this point thanks to her role as Eleven, is expected to make even more than her male costars.
Before you start to worry about Joyce Byers or Jim Hopper, don't — Winona Ryder and David Harbour are also getting significant pay bumps. Since both of them had established careers when they were hired for season one, their pay per episode is reportedly near $350,000 an episode. Do you know how many hidden cabins in the woods that could buy?! Fellow Stranger Things series regulars, like Charlie Heaton and Natalia Dyer, will approach the $100,000-$150,000 range with their salary increases.
Looks like fighting the Demogorgon was worth it after all. Very worth it.