Taylor Swift's Cats Olivia and Meredith in Deadpool 2
Taylor Swift's Famous Cats Have a "Purrfect" Cameo in Deadpool 2 — Did You Catch It?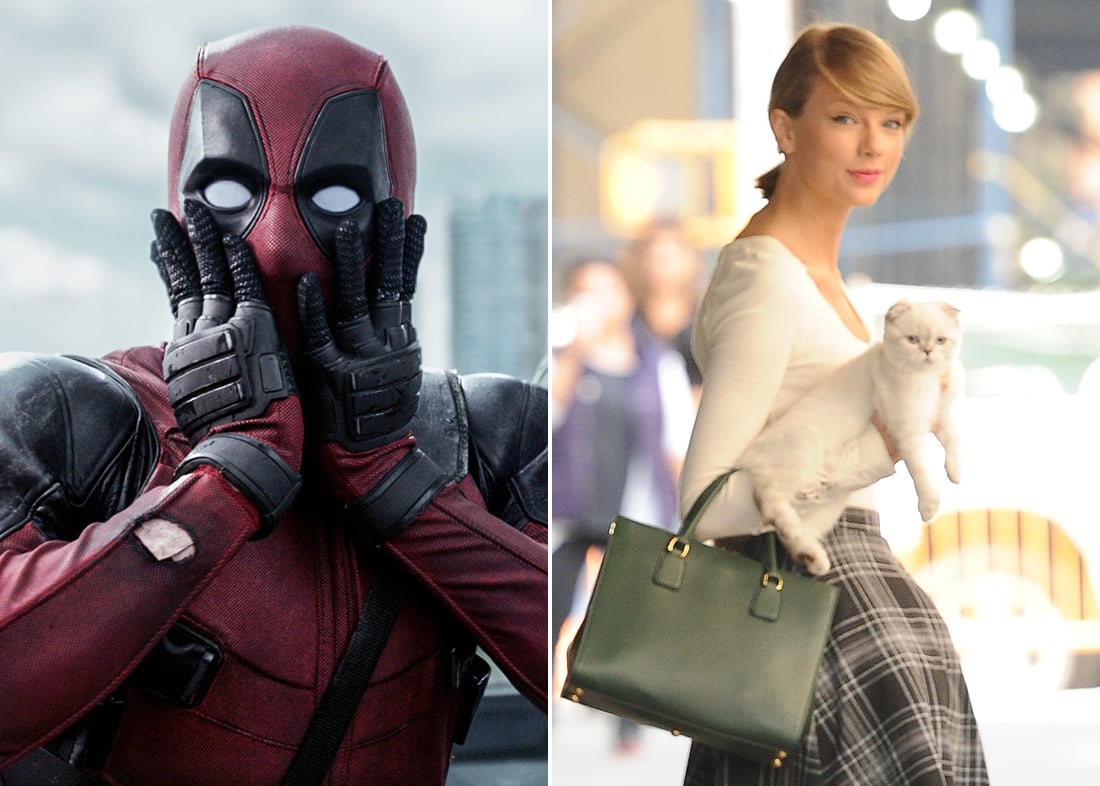 Image Source: Everett Collection / Getty / Raymond Hall
Step aside, Brad Pitt: there's another Deadpool 2 cameo that's making headlines. It turns out Taylor Swift's famous cats, Meredith and Olivia, got some special screen time. On Monday, the "Delicate" singer thanked her pal Ryan Reynolds in her Instagram Story for including her "furry daughters" in the film. In the screenshot, Reynolds's character is seen wearing a shirt with a photo of her cats, along with "Olivia & Meredith Best Friends Purrrrr-Ever" written around it. Swift tried to document Meredith and Olivia's reaction to the news, but they weren't too impressed. Cats, am I right?
Of course, this isn't the only time the two have made nods to their friendship in their work. Not only did Swift include Reynolds and his wife Blake Lively's names on her Junior Jewels t-shirt in her "Look What You Made Me Do" music video, but the couple's daughter James is also featured in Swift's song "Gorgeous." Who knows, maybe Deadpool will make a special appearance during Swift's Reputation stadium tour.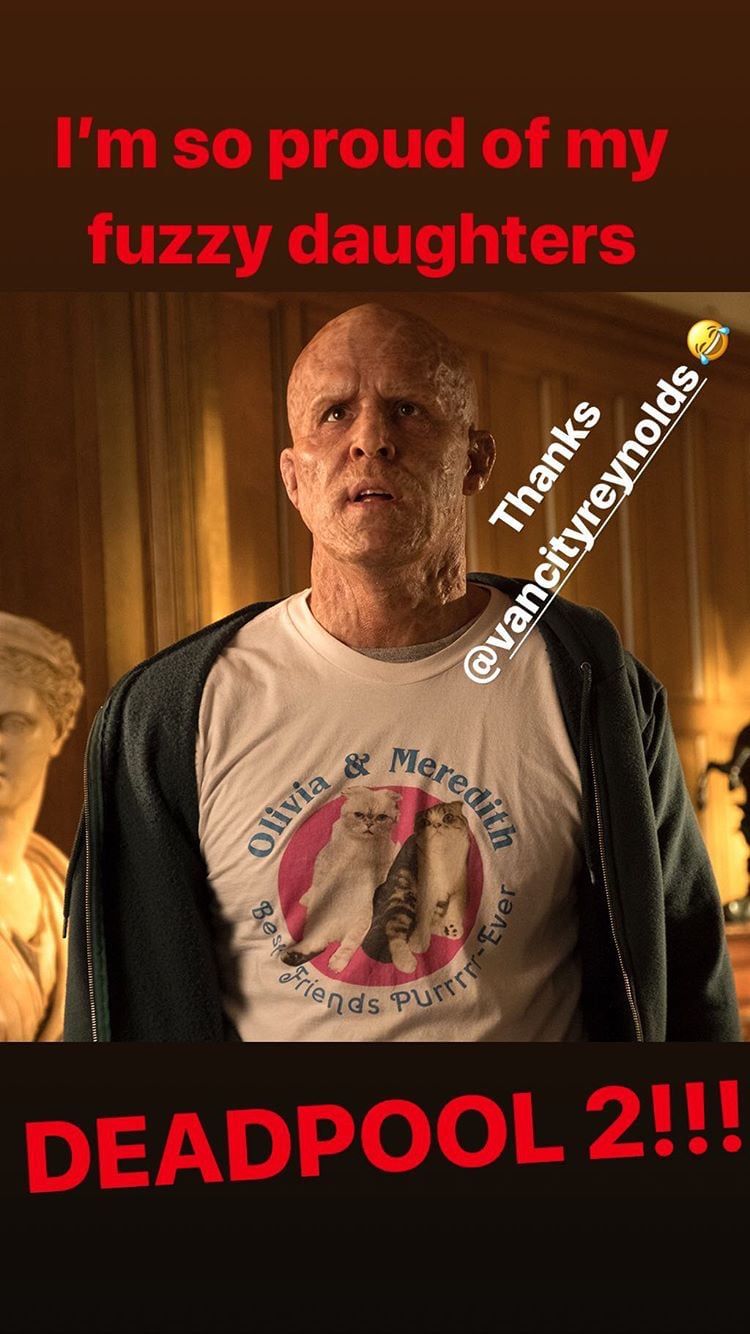 Image Source: Instagram user taylorswift