Taylor Swift Reputation Tour Set List
Taylor Swift's Tour Set List Is a Celebration of Her Past and Present Reputations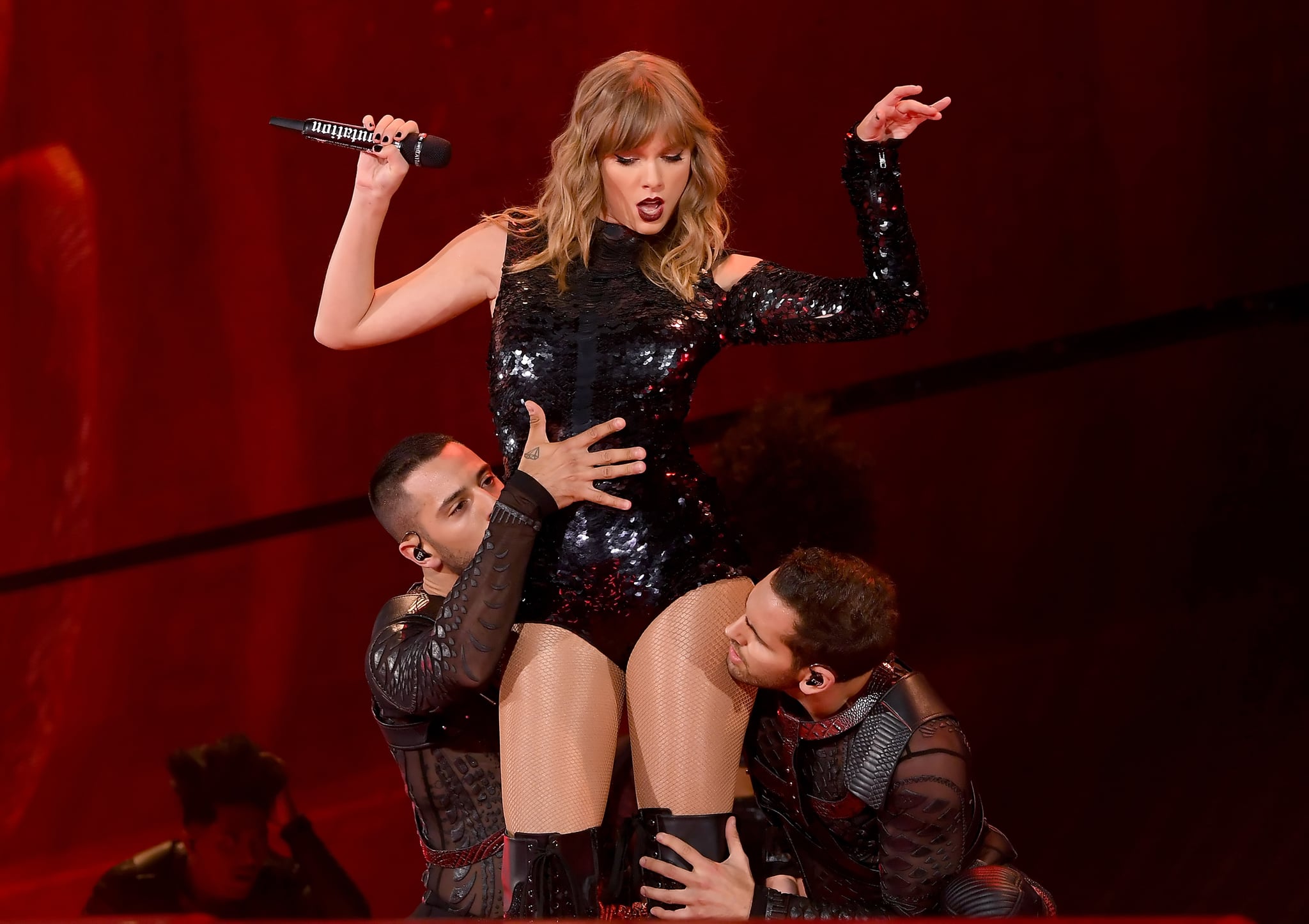 Taylor Swift is upping her game for her Reputation stadium tour! The singer had her opening night in Glendale, AZ, on Tuesday, and the details are getting us superpumped. Not only is she going above and beyond with her costumes and stages (there are snakes!), but she's also performing a whopping 24 songs. While the set list includes tons of hits from her recent sixth studio album, the "old Taylor" certainly makes an appearance with throwbacks like "Love Story" and "All Too Well." As you emotionally prepare for your concert date, catch a glimpse of the full set list ahead.
1. ". . . Ready For It?"
2. "I Did Something Bad"
3. "Gorgeous"
4. "Style"
5. "Love Story"
6. "You Belong With Me"
7. "Look What You Made Me Do"
8. "End Game"
9. "King Of My Heart"
10. "Delicate"
11. "Shake It Off" (with opening acts Camila Cabello and Charli XCX)
12. "Dancing With Our Hands Tied" (acoustic)
13. "All Too Well" (acoustic)
14. "Blank Space"
15. "Dress"
16. "Bad Blood"
17. "Should've Said No"
18. "Don't Blame Me"
19. "Long Live" (on piano)
20. "New Year's Day" (on piano)
21. "Getaway Car"
22. "Call It What You Want"
23. "We Are Never Ever Getting Back Together"
24. "This Is Why We Can't Have Nice Things"