Teresa Palmer Interview About Discovery of Witches Season 1
Teresa Palmer on How A Discovery of Witches Flips the Script on the Damsel in Distress Trope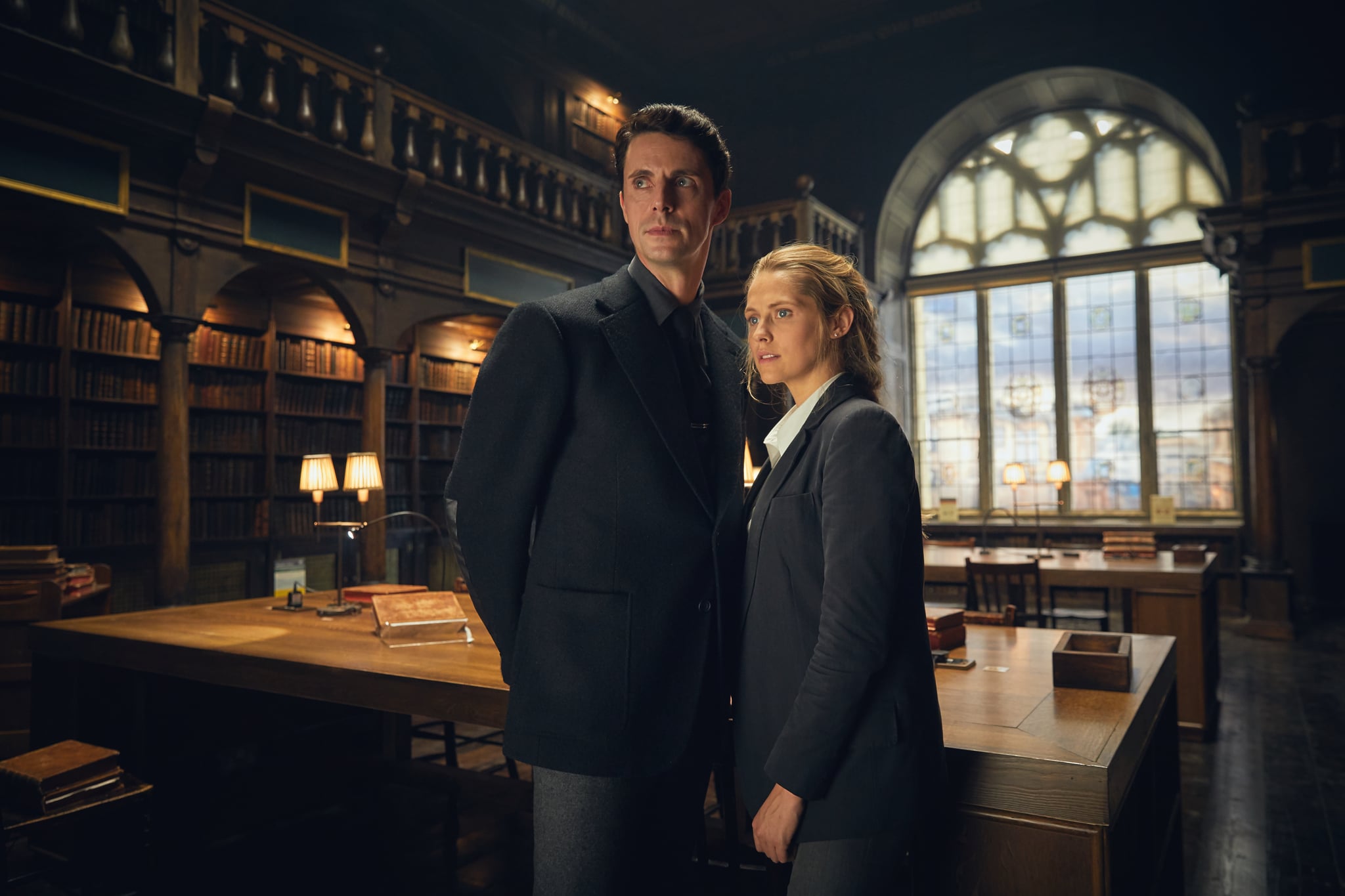 In the year 2019, a show about vampires, witches, and/or demons might not sound like it's breaking any new ground. (Between The Vampire Diaries, Twilight, Charmed, The Magicians, and The Originals, is there even any new ground to break?) But BBC America's A Discovery of Witches, which is an adaptation of the first book in Deborah Harkness's bestselling All Souls trilogy, manages to give its female protagonist agency in a way that other series in the same supernatural space have historically struggled with.
Leading the show is Teresa Palmer, whose acting talents have lit up everything from war dramas (Hacksaw Ridge) to horror films (Lights Out) to zombie comedies (Warm Bodies). The Australian star brings her irresistible magnetism to A Discovery of Witches' heroine Diana, a visiting Oxford professor and reluctant witch who accidentally unlocks an important, enchanted manuscript in the school's library that leads her onto the path of a handsome, centuries-old vampire named Matthew (The Crown's Matthew Goode). It's impossible not to root for Diana, with her insatiable curiosity and unmatched intellect, which for once isn't dulled or lessened to make room for the forbidden love story that pulses at the white-hot heart of the series.
"I loved that she was written as such a strong female, and there was a space for her to be all things," Palmer recently told me of her character over the phone. "She can be vulnerable and afraid at moments, and then come into her power and be this strong warrior who comes to rescue Matthew in his moment of need. So I love the dynamic between the two of them. There is somewhat of a gender shift in terms of what we see typically, or what we read as well with the whole 'damsel in distress' stereotype. She's just the polar opposite of that, which made me feel proud to be a part of a story that shows young women that you are strong and worthy, that you have immense capabilities."
So, in other words, though Matthew does cross the line a few times with Diana — what is it about vampires watching people sleep?! — the witch is far from helpless. In fact, she's fighting people off constantly, holding her own against fellow witches from her coven unwilling to accept her relationship with Matthew, or saving Matthew himself from sticky situations involving his own species. As Palmer herself said, Diana is no damsel in distress.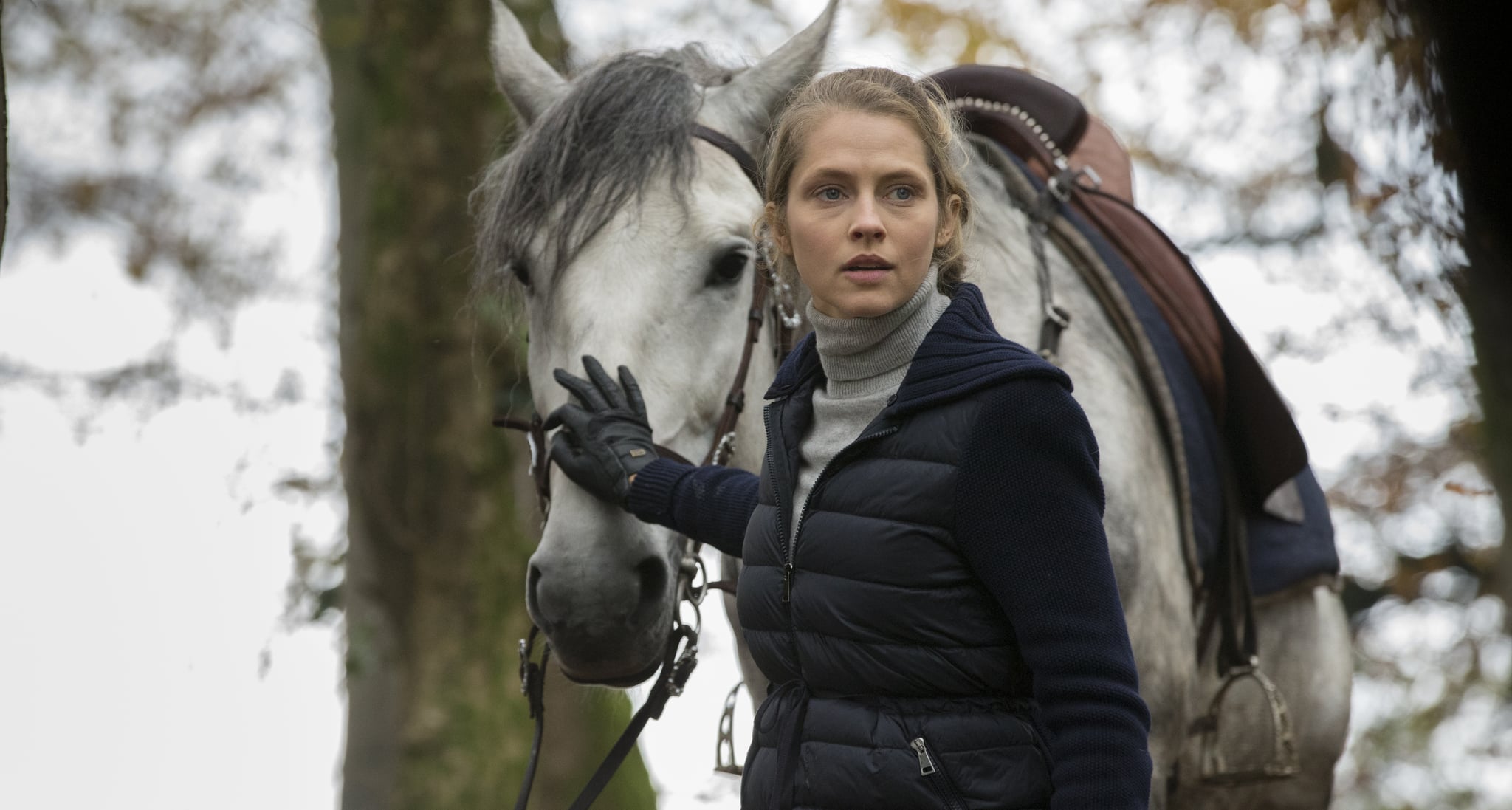 That being said, while A Discovery of Witches is a fantasy series brimming with supernatural elements, Palmer's character is also surprisingly relatable. Much of her journey in both the first novel and in season one of the drama, which premiered in the US on AMC on April 7, follows Diana's evolution as she struggles with the power inside herself that she hasn't fully tapped into. She has flaws and doubts and insecurities, even if she can shoot fire from her palms at will.
"She could be my best friend. She could be my sister. She could be me."
"She does feel very human, and that's what I loved about her," Palmer said. "I certainly relate with having vulnerabilities and trying to figure out who your authentic self really is. I love that she's forced to be brave in these situations that could be very overwhelming and she has to find the belief in herself. I think that's a journey that many young women go on themselves. It's just part of being human . . . she could be my best friend. She could be my sister. She could be me."
Palmer went on to note that she feels "a real kinship with" the diehard fans of Harkness's novels, and is working her "hardest to bring the Diana that they have in their minds to life," especially now that the show has been renewed for a second season. The first batch of episodes revolves around how Diana and Matthew's love sparks a war between the supernatural species, which they plan to escape by "hiding" in a different time — oh right, did I mention Diana can time travel, too? NBD — and season two will presumably go into what their jump into a new century entails.
When I asked the 33-year-old what we can expect after the shocking final scene in season one, she revealed that she hasn't seen any season two scripts just yet. Still, she has a few ideas of where the story is headed.
"What's funny is I've only skimmed through the second book," she explained, laughing. "So I know it's Elizabethean. I mean, that's what we all know, that the series is going to be set in that time period. But I've purposely made a decision that I was going to wait for the script so that I didn't have any kind of preconceived idea of where the story has to go or fall in love with one particular element that, for whatever reason, I can't end up putting in the show. But we'll definitely get to see Diana use a lot more power, which is fantastic, and an interesting dynamic shift between her and Matthew."
A Discovery of Witches airs Sunday nights on AMC.