Trevor Noah's Role in Black Panther
3 Months Later, Everyone Is Finally Realizing Trevor Noah Has a Small Role in Black Panther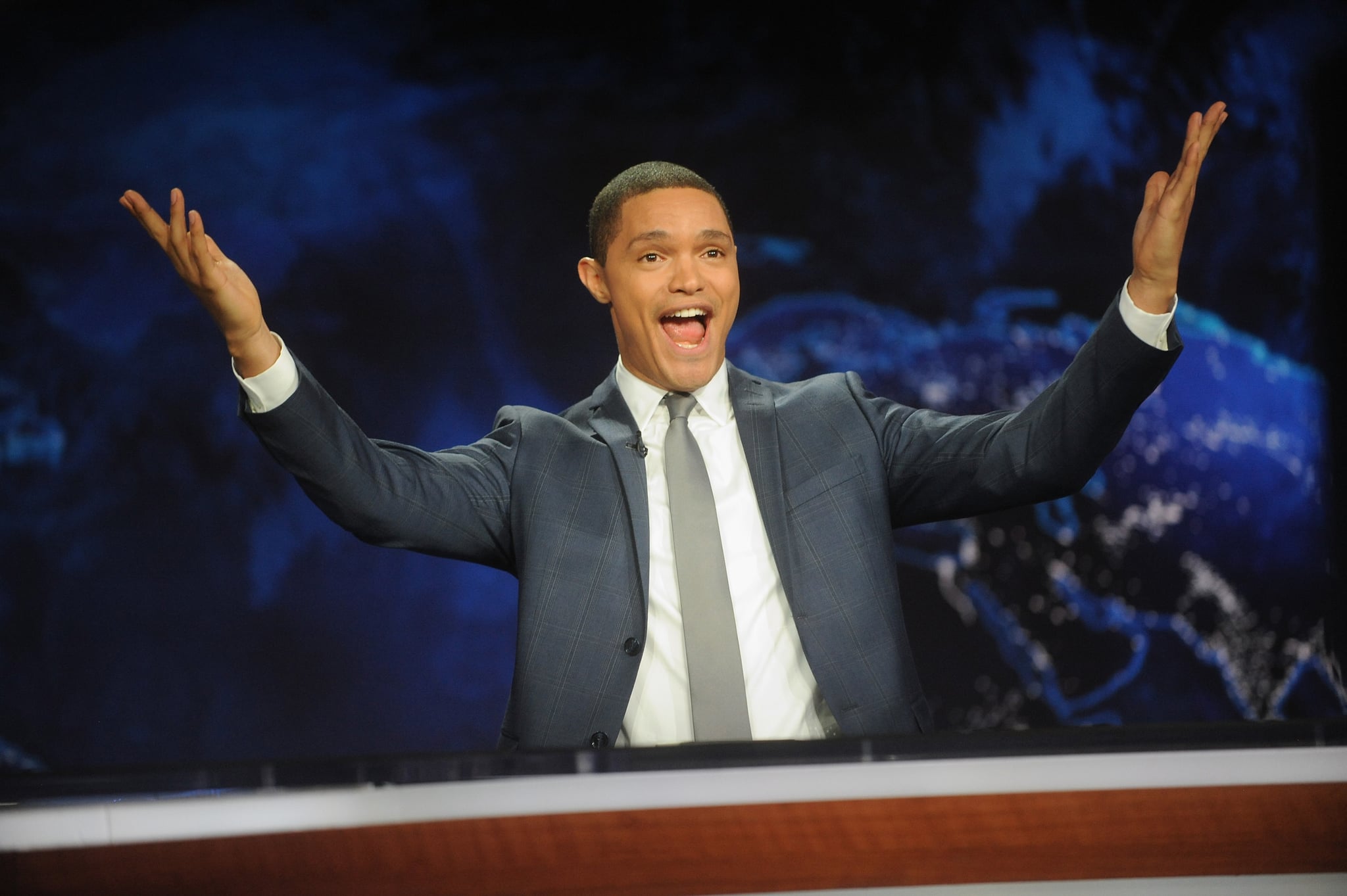 Today in "well, this is quite the pleasant surprise" news, we just learned that Trevor Noah was a part of the star-studded Black Panther cast — yep, you read that correctly. Now, before you go cursing your eye doctor and wondering how on earth you could've possibly missed his glorious dimples on the big screen, allow us to do some explaining about Noah's under-the-radar role in the record-breaking Marvel film.
As pointed out by a rather attentive Reddit user who dissected the movie credits until the very end, Noah voices the part of Griot, the artificial intelligence system that directs Everett Ross's vibranium-powered jet through the battle of Wakanda. In a way, he was kind of like the Siri of the Ross's virtual plane, if you will.
Though Noah's role is small, it holds much significance to the South African late-night comedian. Several characters in the Marvel film speak Xhosa, which is one of his native country's official languages, so he felt especially connected to the blockbuster. "It was extra special for me because people speak Xhosa in the movie," Noah said during an episode of The Daily Show following Black Panther's Feb. 16 release. "So, there were subtitles, and I was like, 'Don't need your subtitles. I don't need your subtitles! Get rid of the subtitles! This is just for me right now. Nobody else listen. This reminds me of my mom.'"