Unforgotten Season 4 Details
Unforgotten Season 4 Is Happening — Here's Everything We Know So Far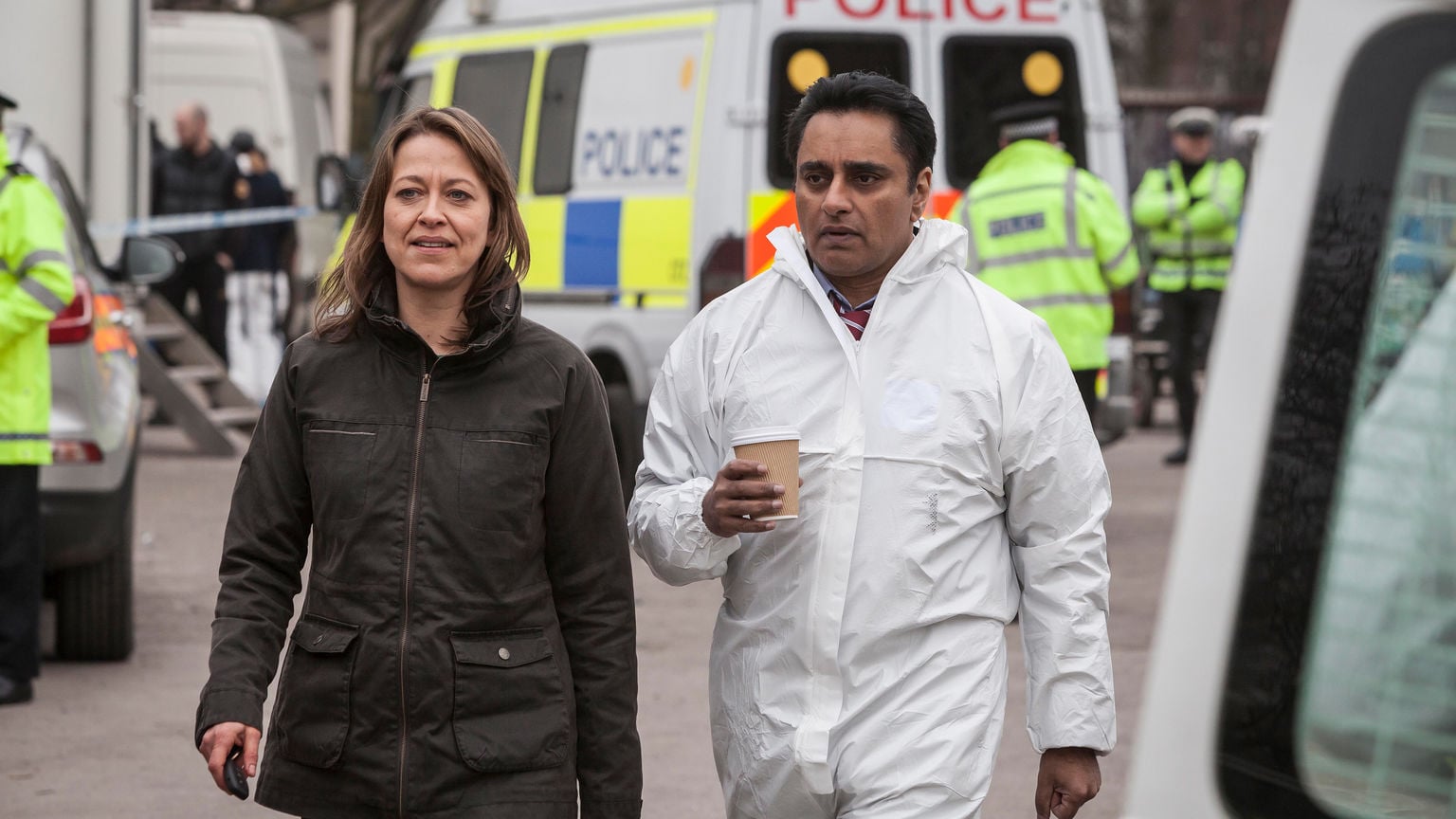 British TV bosses are really spoiling us when it comes to returning crime dramas. Not only is season 5 of the BBC's Line of Duty getting our pulses racing, but ITV's Unforgotten is gearing up for a fourth season, too. It's certainly a golden age for law enforcement on our screens. The Unforgotten team keep on getting the recognition they deserve, with Alex Jennings nominated for a BAFTA TV Award for best supporting actor. As the new season approaches, we're here to answers all your questions about the latest installment of the gripping police series. Here's everything we know so far.
When Will Season Four Air?
We don't have an air date yet, but ITV officially confirmed in September 2018 that season four had been commissioned. It's possible that it will be in 2019, but release dates have varied widely in the past.
Which Characters are Returning?
We're relieved to get confirmation that both of the leads, Nicola Walker and Sanjeev Bhaskar, will be reprising their roles as DCI Cassie Stuart and DI Sunny Khan.
While there's no word on which other regular cast members will return, these could include Jassa Ahluwalia as Adam Stuart, Peter Egan as Martin Hughes, and Carolina Main as DC Fran Lingley.
Which New Characters Will Be Joining the Cast?
Although there's no official word yet, each season of Unforgotten focuses on a new story, and previous seasons have included a number of big names in British TV including Alex Jennings, Tom Courtenay, Neil Morrissey, Gemma Jones, Kevin McNally, Trevor Eve, Bryony Hannah, Mark Bonnar, and James Fleet, so we can expect the same kind of calibre this time around.
How Many Episodes Will There Be?
Season four will be a six-part series. As with the previous three seasons, it will be written by creator Chris Lang and directed by Andy Wilson. Lang said:
"I am so delighted to have been asked to make a fourth series of Unforgotten. The reaction to series three was better than I could ever have expected (with more people watching the last episode than any other in all three series) and I cannot wait to discover what lies ahead for Cassie and Sunny, and to create a whole new cast of characters for them to grapple with."
What Will Happen?
No details have been revealed yet, other than the show's official Twitter account confirming there will be a new case and a new suspects board.
As each series has seen the leads take on a historic murder case after human remains are discovered, we can expect another unsolved cold case will come to their attention this season.
How Can I Catch Up?
Seasons one and two are available for streaming on Netflix, while season three is available for purchase on Amazon Video.