This Is Us Song in "That'll Be the Day" Episode
Here's the Song That Completely Crushed Your Soul During This Is Us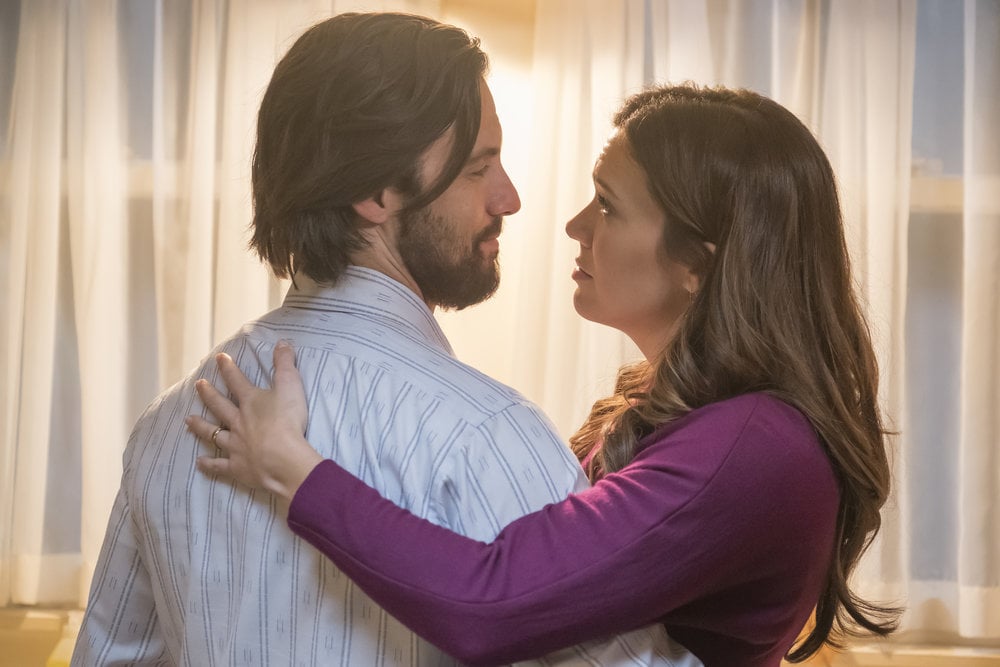 Warning: spoilers about This Is Us ahead.
Well, it finally happened. After theorising how Jack dies on This Is Us for nearly two seasons, the show revealed how the fire started during most recent episode, "That'll Be the Day." As if watching the Pearsons' home go up in flames wasn't bad enough, the song during the pivotal scene, "To Build a Home" by The Cinematic Orchestra, was incredibly heartbreaking.
Aside from the track's sombre tone, the lyrics perfectly sum up Rebecca and Jack's tragic love story. The chorus talks about building a home "for you" and "for me," just like Jack and Rebecca built their actual house from the bottom up, but it also talks about watching all of that disappear as "it's time to leave and turn to dust." Not only does this symbolise the actual house burning down, but it also symbolises Jack leaving Rebecca behind when he dies. This Is Us really knows how to pull at our heartstrings. Grab some tissues and listen to the full track below.