The Walking Dead Season 9 Details
The Walking Dead: Here's All the Information We Have About Season 9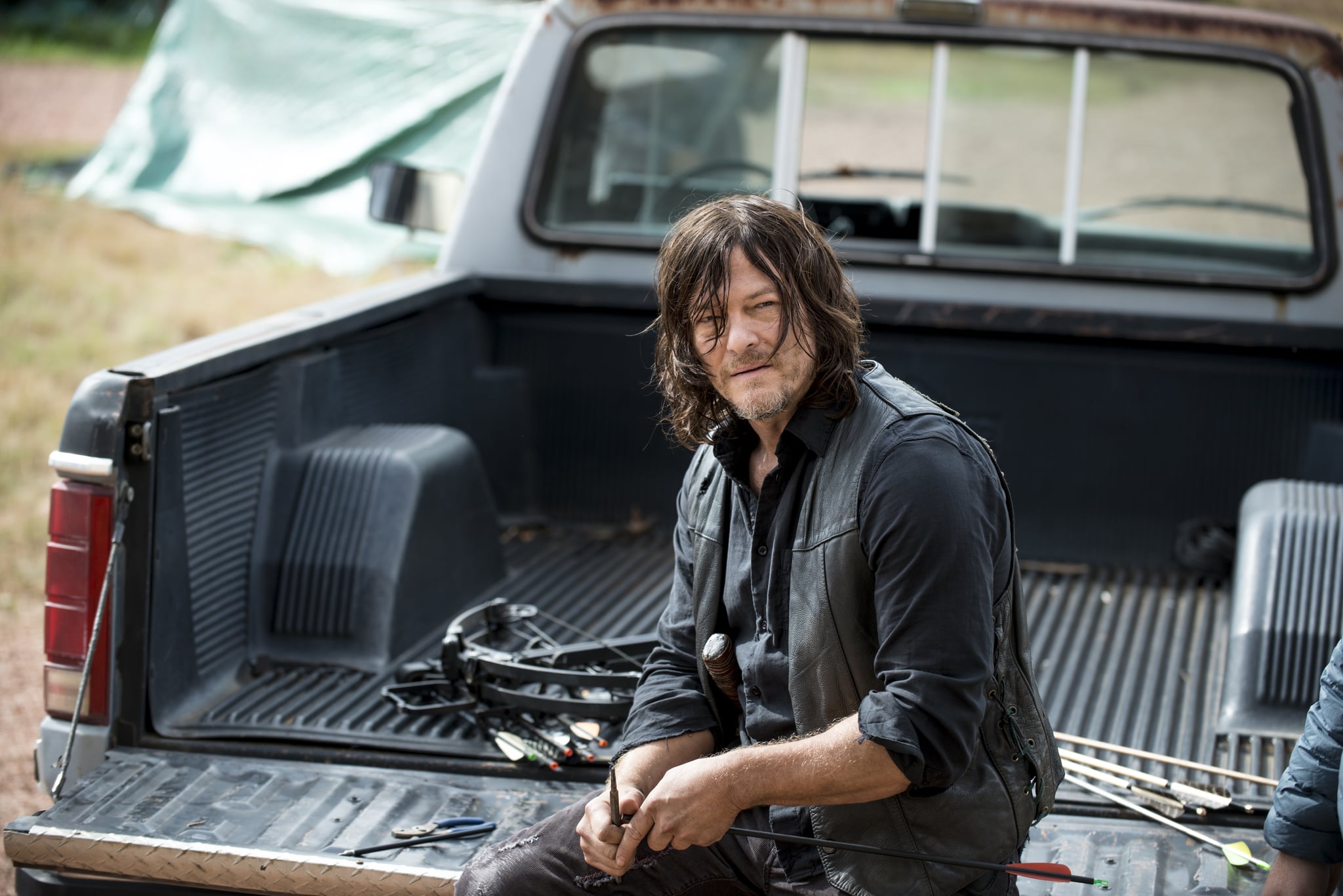 In terms of The Walking Dead, you know the deal: one chapter closes and another opens. Right now, we're finally winding down with the season eight finale. The war with Negan and the Saviors is coming to a head, and we may see one of the most extensive (and complex) sequences on the show to date. And, I mean, we can't help but wonder how things will pan out, especially given what happens to Negan in the comics. But assuming everything does wrap up nicely in the last episode, there's an even bigger question at hand: what can we expect from season nine? As it turns out, we were able to assemble quite a bit of information based on a few clues.
1. A New Chapter
In a recent interview with Entertainment Weekly, showrunner Scott M. Gimple explained how the season eight finale marks the end of an era on The Walking Dead. "This episode isn't just like these 15 episodes coming to a conclusion," Gimple said, "but [new showrunner Angela Kang] and myself and the writers had always talked about this in many ways being sort of the conclusion of the first eight seasons. This show will be very much a new show next year and with a bigger, new narrative." So basically, if you think the show has jumped the shark, you may very well change your tune once season nine starts.
2. Season Eight Finale Hints
In his interview, Gimple explained how the season eight finale both wraps up what's already happened and also sets up what's to come. "It certainly is not all setup. But the seeds to the next turn of the story are planted," he revealed. "And some of them are not. Some are subtly planted in as much that we know in many ways the next turn of the story."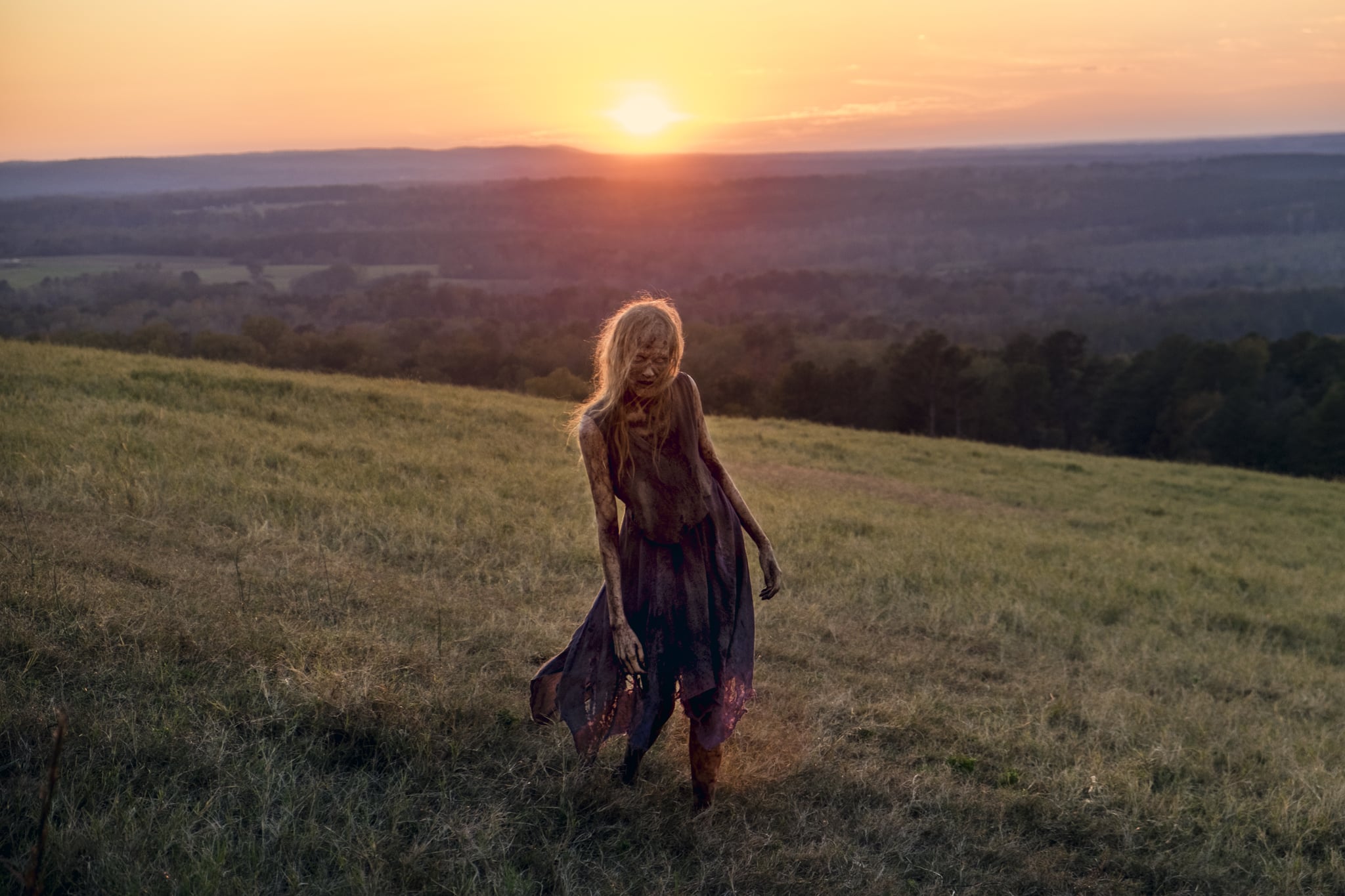 3. Georgie and The Commonwealth
Speaking of seeds that are "subtly planted" in season eight, this seems like the perfect opportunity to remind you of new arrival Georgie, who briefly pops up in the back half of season eight. We have a feeling we haven't seen the last of her, especially since she's part of a major storyline in the comic books. Having introduced her in season eight, it seems like season nine would be the prime time to dig into her character and the community from which she comes.
4. The Helicopter
Here's another one that's been popping up here and there throughout season eight. Over the course of the season, we've been spotting a helicopter, and its presence has only been getting louder and louder. In recent episodes, it literally flies directly over the heads of our fair heroes. But who owns the helicopter? And where did they get it? And where did they come from? We have a feeling it's Georgie's group, but hopefully season nine gives us some concrete answers. After all, if these people have a helicopter in their arsenal, there's no telling what else they may be hiding.
5. The Whisperers
With the Saviors on their way out, we imagine it's only a matter of time before a new threat emerges. In the comic books, one sinister option is a group called the Whisperers. They're survivors who cover themselves in the skin of walkers to roam around undetected. The show has only hinted at them before (with just a social media post, really), but we're getting to that point in the comic books. I'd venture to say we may see them sooner rather than later.
6. The Premiere
If there's one thing about The Walking Dead that's remained pretty consistent over the years, it's the airing schedule. Be on the lookout for an October release, which is a short six months away!