What Did Christian Bale Say at the 2019 Golden Globes?
Christian Bale's Bleeped Golden Globes Speech Was Completely Bonkers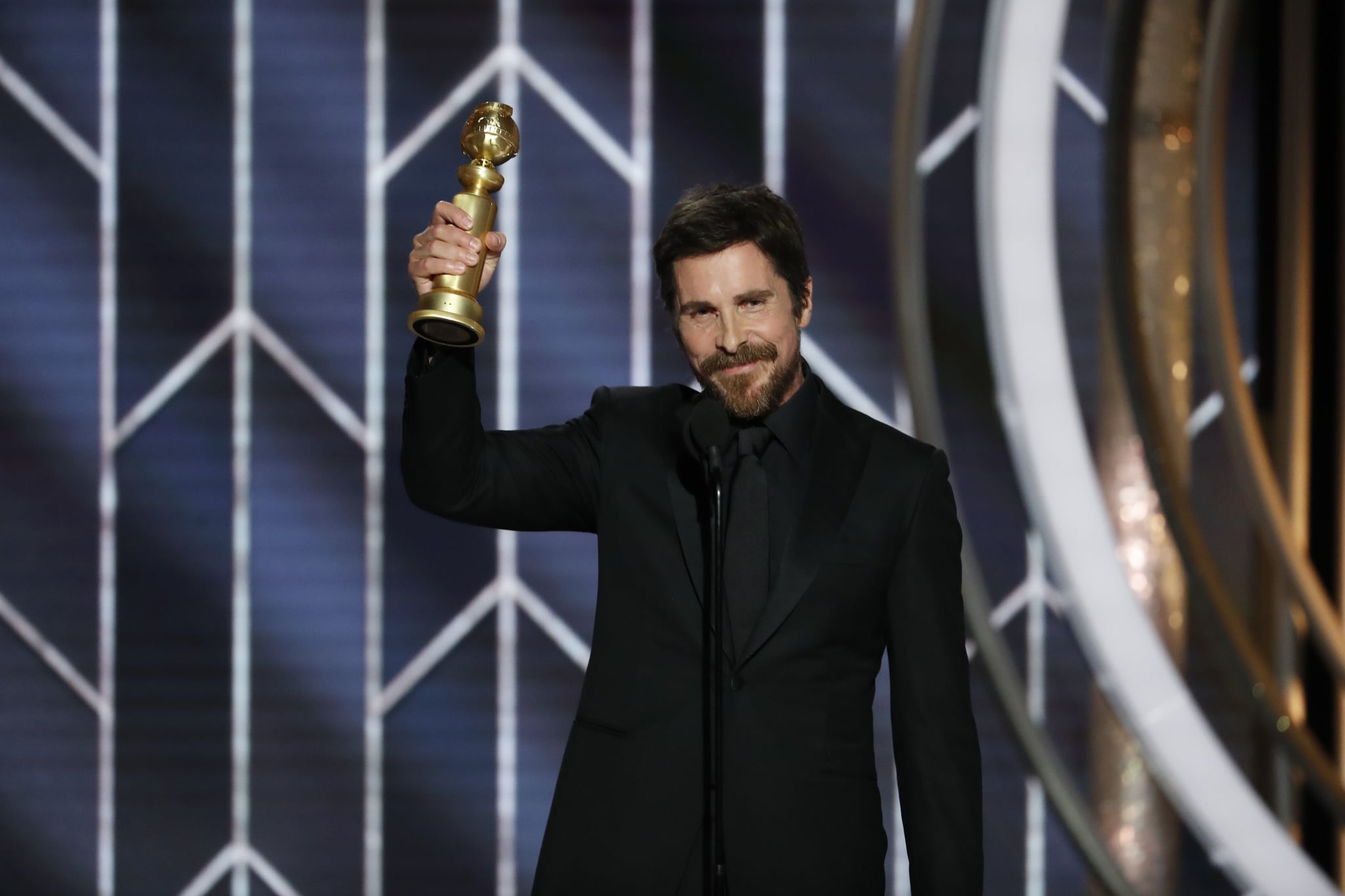 If you've seen Christian Bale's insane transformation for his role as former Vice President Dick Cheney in Vice, then you should understand why his Golden Globe for best performance by an actor in a musical or comedy film is totally deserved. However, even more crazy than his dramatic transformation was his speech after receiving the award. It began innocently enough, with the actor giving a shout out to his "beautiful wife, who says less is more," and their children. "I can sink and ruin a perfectly good movie and a so-so career in one speech," he joked, and yet from there, things got a little weirder.
Bale thanked director Adam McKay, who supposedly noted to the actor that the role of Dick Cheney needed "someone who can be absolutely charisma-free and reviled by everybody." Bale went on to say that he would like to start "cornering the market on charisma-free assh*les," though his expletive got bleeped from the broadcast. He asked the audience, "What do you think — Mitch McConnell next?" Kentucky's senior United States Senator Mitch McConnell is best known for withholding Republican support for major presidential initiatives during the Obama administration and for his frequent use of the filibuster, so if it wasn't obvious before, it's safe to say where Bale stands politically.
Finally, as well as thanking the cast and crew — especially the Vice prosthetics experts — Bale added, "Thank you to Satan for giving me inspiration on how to play this role." Going into the ceremony, Vice led with six nominations, but we think that Bale's no-holds-barred speech might be even more memorable than the film itself.