What Did Frieda Do to Barb/Carol in Orange Is the New Black?
OITNB: The Unforgivable Decision That Made Barb and Carol Vow Revenge on Frieda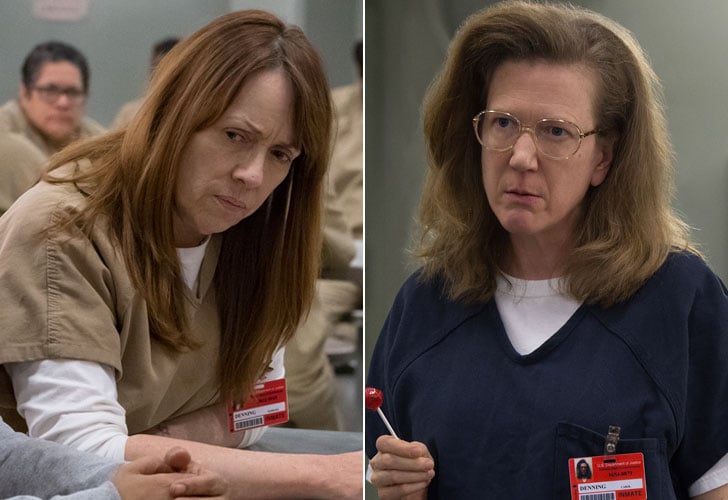 Warning: spoilers for season six of Orange Is the New Black ahead!
Boiling Orange Is the New Black season six down to one core theme is impossible; as always, the talented ensemble cast makes it impossible to choose between all of their engrossing, messy, and brilliant stories. But one of the juiciest threads running through the whole of the season is the fraught, vengeful relationship between Frieda (Dale Soules), Barb (Mackenzie Phillips), and Carol (Henny Russell).
After being moved to Litchfield's maximum-security facility in the premiere following the season five riot, strong, survivalist Frieda appears to give up — she slits her wrists in her cell and just narrowly avoids death. We soon discover that the reason Frieda attempts to take her own life isn't because of where she is now, but who is in there with her.
The new prison is ruled over by two feuding sisters, Barb and Carol. The two are so volatile and the hatred between them so fierce that they were separated into two different cell blocks decades earlier and haven't interacted since. They went on to build their own empires on opposite sides of the prison and tried to mastermind a few assassination attempts on each other here and there, but the only thing that's finally able to bring them together is the reappearance of Frieda, who apparently began her prison career with the sisters years before.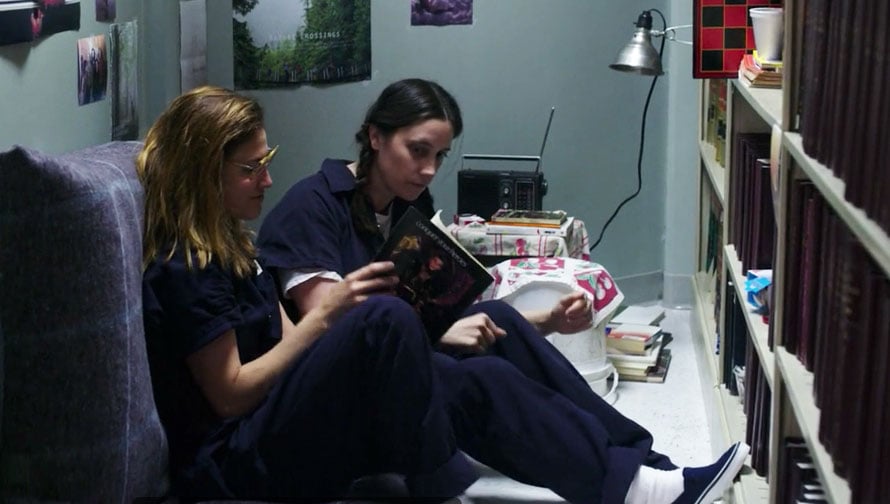 In episode three, there's a flashback to a young Frieda and Carol, who are doing pretty well for themselves by selling drugs via a hideout they have in the prison library. Carol is seen clashing with her older sister, Barb, who's a rival drug dealer, but the tension between them hasn't bubbled over irrevocably just yet. That's where Frieda comes in.
Frieda, survivalist that she is, realises that her alliance with Carol isn't a strong one (admittedly, it's tough to connect with a sociopath), and relations with Barb and her crew aren't all that great, either. So, she decides to take matters into her own hands and negotiates a transfer to Litchfield "camp," aka the minimum-security facility the previous five seasons have taken place in. The only catch? She has to sell out the sisters to the warden to do it. Hence the vendetta.
Without spoiling anything, Frieda's choice nearly costs her her sanity in season six, but the saga does present us with an opportunity to see another, steelier side of the character. We wonder if she'll be able to keep her resolute determination up in season seven, because she's got a whole new threat on her hands: Red.