What Did Jordan Kimball Do on The Bachelorette?
Skipped The Bachelorette? Everything You Need to Know About Jordan Before Paradise Hits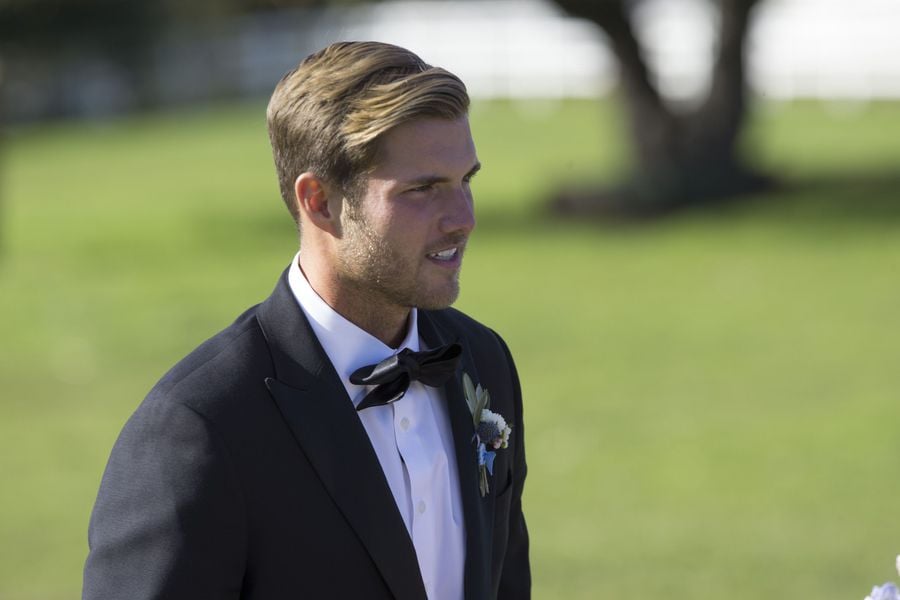 Jordan Kimball, one of the most controversial contestants on Becca Kufrin's season of ABC's The Bachelorette — partly because he's a model and partly because of the ridiculous things that come out of his mouth — will continue his reign on Bachelor in Paradise. We can practically guarantee that drama will follow him onto the new season, but how did he get to be so buzzed about and what did he actually do on The Bachelorette? Here's what you need to know.
His Entrance
Male model Jordan walked in like he owned the mansion and started off giving viewers at home a fashion lesson and critiquing all of the men that walked into the house. (He referred to his own style as "pensive gentleman.") Not quite a villain but not quite a good guy either, his one-liners usually provided a bit of comic relief during the season — as did the wearing of the gold booty shorts — but, ultimately, it was his mouth that got him in trouble.
The Climax
Throughout the season, Jordan would make pretty outlandish claims on the show. One was that he had ladies lined up on Tinder and could date anyone he wanted; another (which was caught on camera) was him walking through the Las Vegas casino floor checking out other women and making comments to the guys about them.
Jordan had tension with Colton Underwood for a long time. However, there was also another player in the house who wasn't his biggest fan: David. David used his one-on-one time of his two-on-one date with Becca to rip into Jordan. He claimed that Jordan said Becca would be "settling" with David, though the camera didn't capture this line of dialogue and Jordan claimed it never happened. Becca eliminated David basically on the spot and continued her night with Jordan.
Although Jordan tried to salvage his night with Becca, opening up about how his mother battled mental illness much of her life and how his father stood by her and loved her unconditionally, Becca still felt that she was further along with other men and cut the 26-year-old loose. It was a sad day, because we were truly beginning to believe that "the power is in the brows."
The Ending . . . For Now
While Jordan's time on The Bachelorette is up, he's going to be going for round two in during the next season of Bachelor in Paradise. I'm not sure about you, but I'm tuning in just to see what comes out of his mouth. So Jordan, if you're reading this, don't let us down!