What Did Krystal Call Arie on The Bachelor?
Krystal's Bleeped-Out Comments on The Bachelor Were Rude AF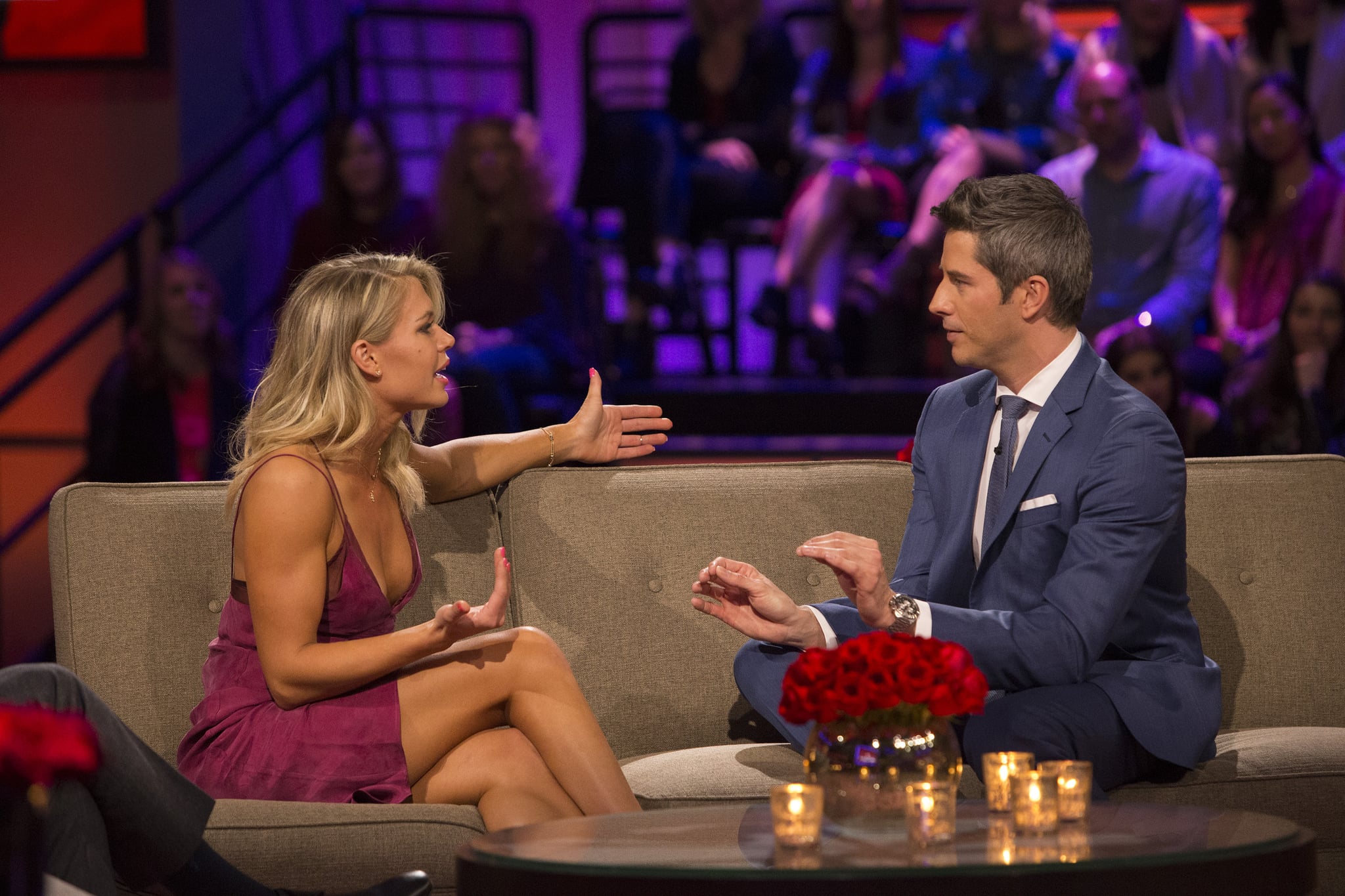 Krystal Nielson has been far from popular on Arie Luyendyk Jr.'s of The Bachelor. After all, most people don't take well to pettiness or name-calling. But apparently, we didn't see all the negative things that Krystal had to say on the show — that is, until the "Women Tell All" episode.
You could probably figure out some of the words that caused Krystal to be bleeped out, but you might not have caught it all. In some never-before-seen scenes, she referred to some of the women as the "see you next Tuesday" word and called Arie a "needle dick."
Krystal had the chance to sit down with Arie on stage to talk about how he was "cold" to her when he sent her home. Arie admitted that he saw a different side of her when he watched the show back and thought he reacted appropriately.
And then came the moment when Chris Harrison blew up Krystal's spot, "He doesn't know about the needle dick comment."
MIC DROP. PRAISE HANDS EMOJI. YOU TELL HIM, CHRIS.
Honestly, it's completely uncool to negative comment on a man's appearance, especially his member. So how about we all just be nice to each other, OK?
Arie — if you think what was played on TV was bad, maybe it's a good thing you didn't see it all. And honestly, who cares?