What Is HBO's Years and Years TV Show About?
HBO's New Series Years and Years Is Seriously Too Close to Reality For Comfort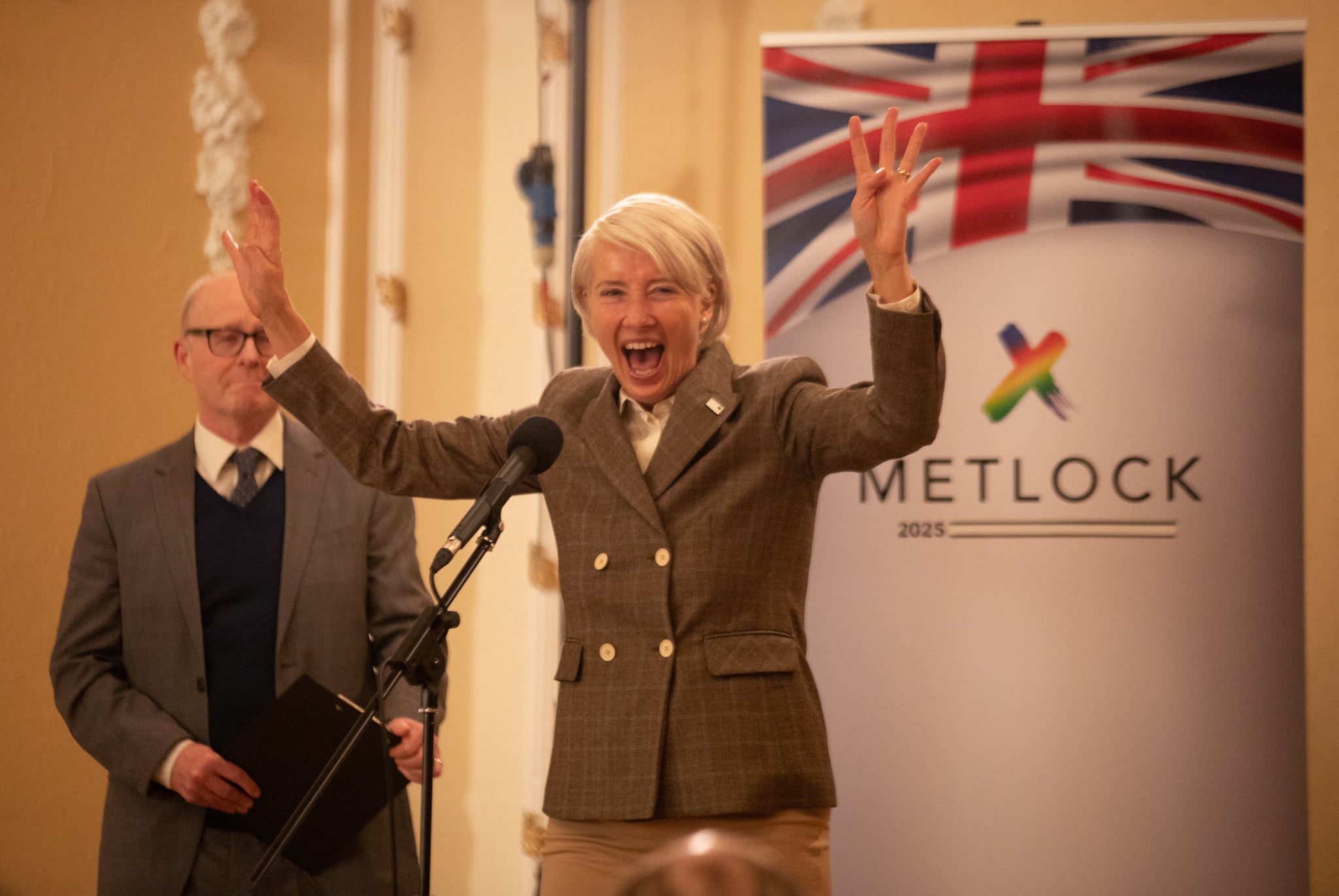 Though we personally think Emma Thompson would make the perfect political leader, her character in HBO's Years and Years is a bit more . . . polarizing, to say the least. Starting in the year 2019, this six-part series, created by Russell T. Davies, is terrifying in the way that the best near-future dystopian series are: the events that take place are not totally outside the realm of possibility. The show revolves around the everyday domestic drama of the Manchester-based Lyons family, but as the story follows them through the next 15 years, the family's concerns within the home turn to the troubling ascent of a populist prime minister, the unexpected effects of climate change, and the end of the UK as they know it.
The Lyons family is composed of four adult siblings: Stephen, Daniel, Edith, and Rosie. The oldest, Stephen, is a financial advisor who lives with his accountant wife, Celeste, and their two daughters, Bethany and Ruby, in London. Second oldest Daniel is a divorced housing officer based in Manchester, and his ex-husband, Ralph, is a primary school teacher. Edith is a political activist. The youngest of the Lyons siblings, Rosie, is a single mother of two sons, Lee and Lincoln, who works in a school cafeteria and has spina bifida. All four are lorded over by Muriel Deacon, the Lyons siblings' grandmother, whom they call Gran. Together, the watch the world slide into a foreboding future, their reactions ranging from amusement to annoyance to horror, depending on the person and the threat.
We first meet the family in 2019, on the night that Rosie's youngest, Lincoln, is born. That same night, businesswoman Vivienne Rook (played by Thompson) founds the Four Star Party (the four stars representing Rook's unapologetic use of four-letter obscenities) and the Lyons family fears for the future of their country and their children. Just five years later, Donald Trump is in his second term as president, China has constructed an artificial island and military base in disputed waters, Queen Elizabeth II has died, and a Russia-backed military government takes over Ukraine. The Lyons contend with their own personal issues (including affairs, prejudice, concerning new philosophies, and death) while Rook continues to gain power and the world changes for the worse around them. If you think that sounds scary, just wait until what happens after 2024.
After binging HBO's Chernobyl (which revisits a very grim chapter in the world's history) and HBO's Euphoria (which presents a very grim contemporary reality), you may not be ready to see a future that — while imagined — is actually pretty terrifyingly possible. Just like Black Mirror, Years and Years feels at times like a family drama and other times like sci-fi, but it always feels a little too close to reality for comfort. It is bound to leave you feeling pretty uneasy, but we guarantee that this inventive series is one that will stay with you long after you watch it.