What Is The Handmaid's Tale About?
If You're Too Afraid to Ask What The Handmaid's Tale Is, Here You Go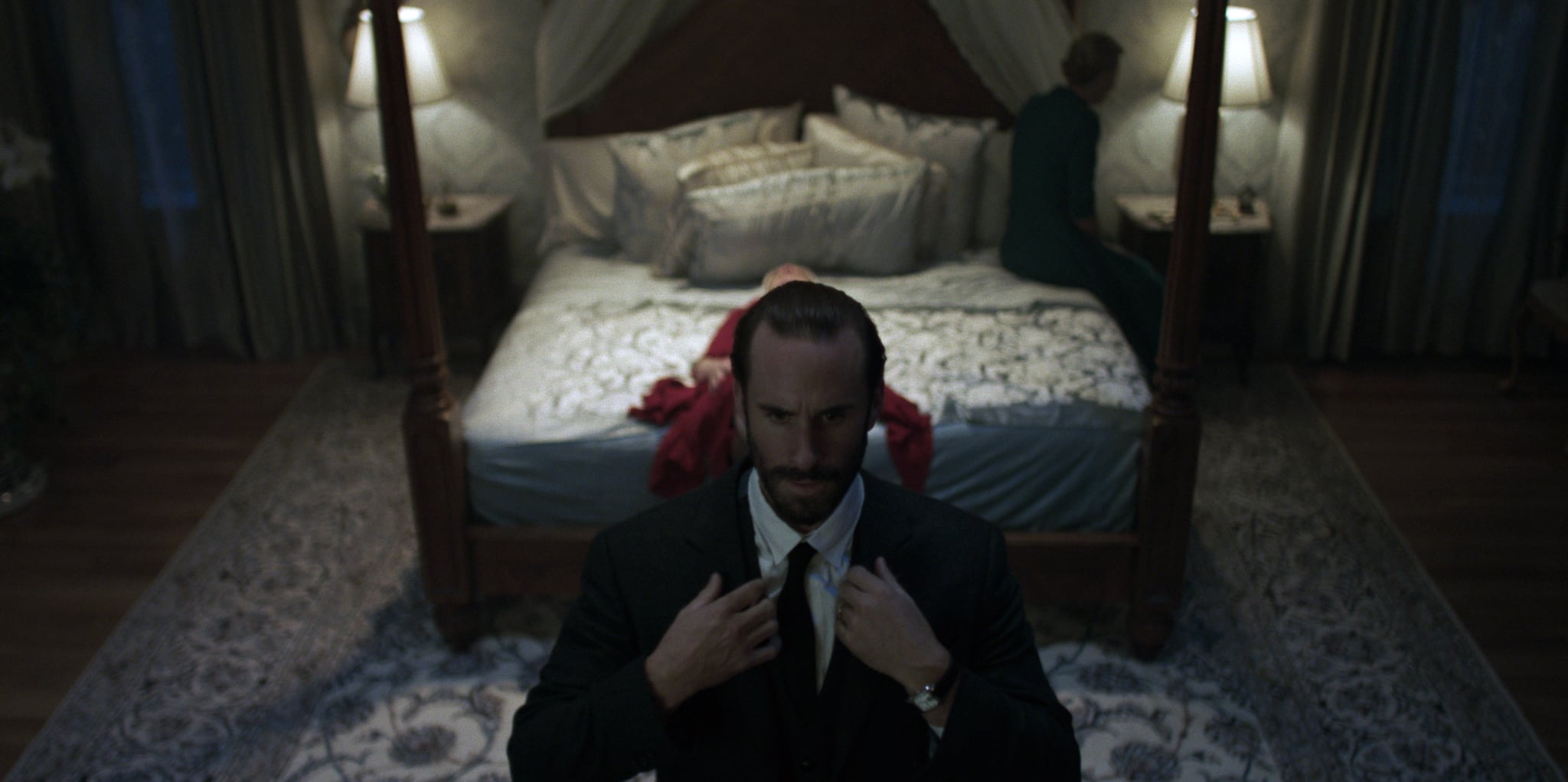 With season two premiering in a matter of days, Hulu's adaptation of The Handmaid's Tale just keeps gaining momentum. If you missed the first season and you literally have no idea what the show is about, we can help.
Originally a 1985 novel by Margaret Atwood, the story was equally popular when it was first published. The series follows the book's premise pretty closely in that it's set in a dystopian time when the American government has been overthrown and the country is now run by an order of totalitarian orthodox Christians who are fundamentalists. Under their dictatorship-style rule, basic human rights for women have almost become extinct.
The human fertility rates have suffered due to environmental factors, and the population is dwindling. It is in this society that we are introduced to the protagonist Offred who is a "handmaid" to Fred, or "The Commander." Offred is expertly played by Elisabeth Moss, while The Commander is played by Joseph Fiennes. Gilmore Girls star Alexis Bledel also has a memorable role as Offred's shopping partner, Ofglen.
In flashbacks, we see that Offred has a husband and daughter, but is violently separated from them. In her new life, the government has forced her to be a handmaid. Handmaids are provided to the ruling class homes, where their soul purpose is to bear children for the families. The married man tries to impregnate his handmaid every month while his wife stays in the room in an attempt to make the experience more procedural. Once a handmaid gets pregnant and eventually delivers her baby, the wife of the household takes over as the mother while the handmaid is forced to relinquish all her rights over the baby. Yes, it's about as horrifying as it sounds. But the storyline is mesmerising and more relevant than ever in today's society.
Season one featured 10 episodes and became an immediate hit in 2017. Not only did the series go on that year to win eight Emmys, including one for outstanding drama series, but it also won the Golden Globe for best television series drama. Season two is set to premiere on April 25, 2018 so get moving on binge-watching the first season!