What Will Happen to Beth in This Is Us Season 3?
This Is Us Fans Can Take a Breath: Beth Pearson Isn't Going Anywhere in Season 3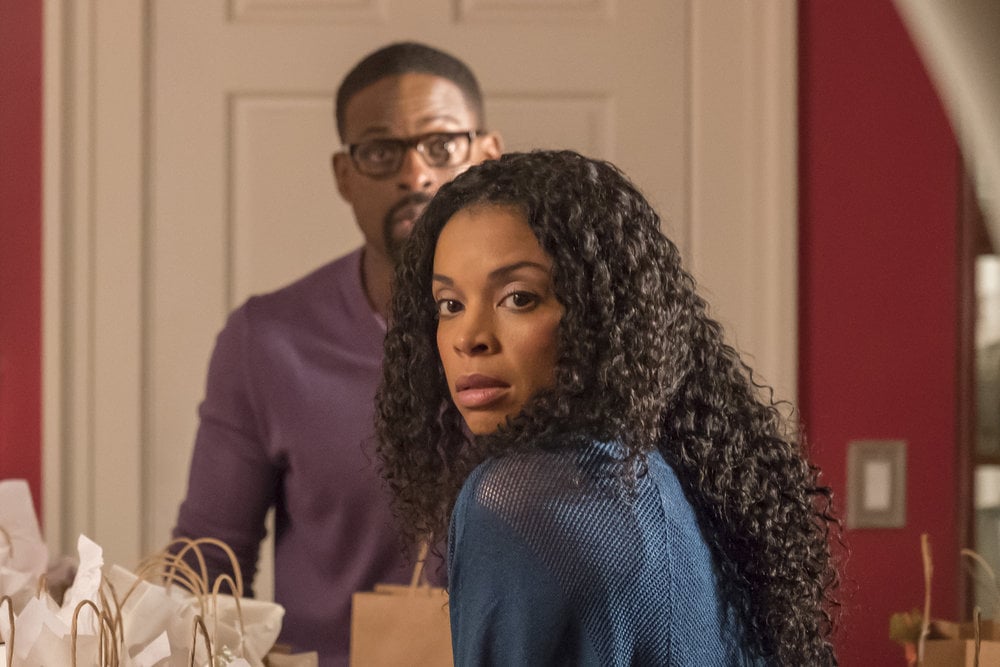 You can take a breath and relax, This Is Us fans, because Beth Pearson isn't going anywhere anytime soon. In a recent interview with Entertainment Weekly, Susan Kelechi Watson revealed that series creator Dan Fogelman promised her character, Beth, would live to seen the end of the upcoming season three. Since February, rumours have been circulating that one of the most beloved characters of This Is Us would be meeting a tragic end after being diagnosed with cancer. No one would be surprised since This Is Us is known for hitting you right in the heart with some seriously tragic moments. Executive producer and co-showrunner Isaac Aptaker even took the time to dismiss those theories, but fans were not 100 percent convinced.
Those fears were only amplified when Sterling K. Brown posted a behind-the-scenes photo of older Randall in a hospital room back in February. The image teased what's to come for his character after that flash-forward with him and adult Tess in the season two finale, where they discuss visiting an unknown "her." There were plenty of theories about who they could be referring to and we even had our own idea of who their conversation could be about. But Watson promises that "they're not going to kill Beth. She's going to survive. It feels good to know."
That's definitely a relief since season three of This Is Us promises to be full of exciting elements, some which revolve around Beth herself. According to Entertainment Weekly, the show will "finally will explore Beth's immediate family and start to tell the story of her past with her three sisters." We'd always love to see more of Beth and Randall, so we'll definitely be needing Watson around for as long as possible.