What Happened to Queenie on American Horror Story?
American Horror Story: Here's Why Queenie Has Been Stuck in the Hotel Cortez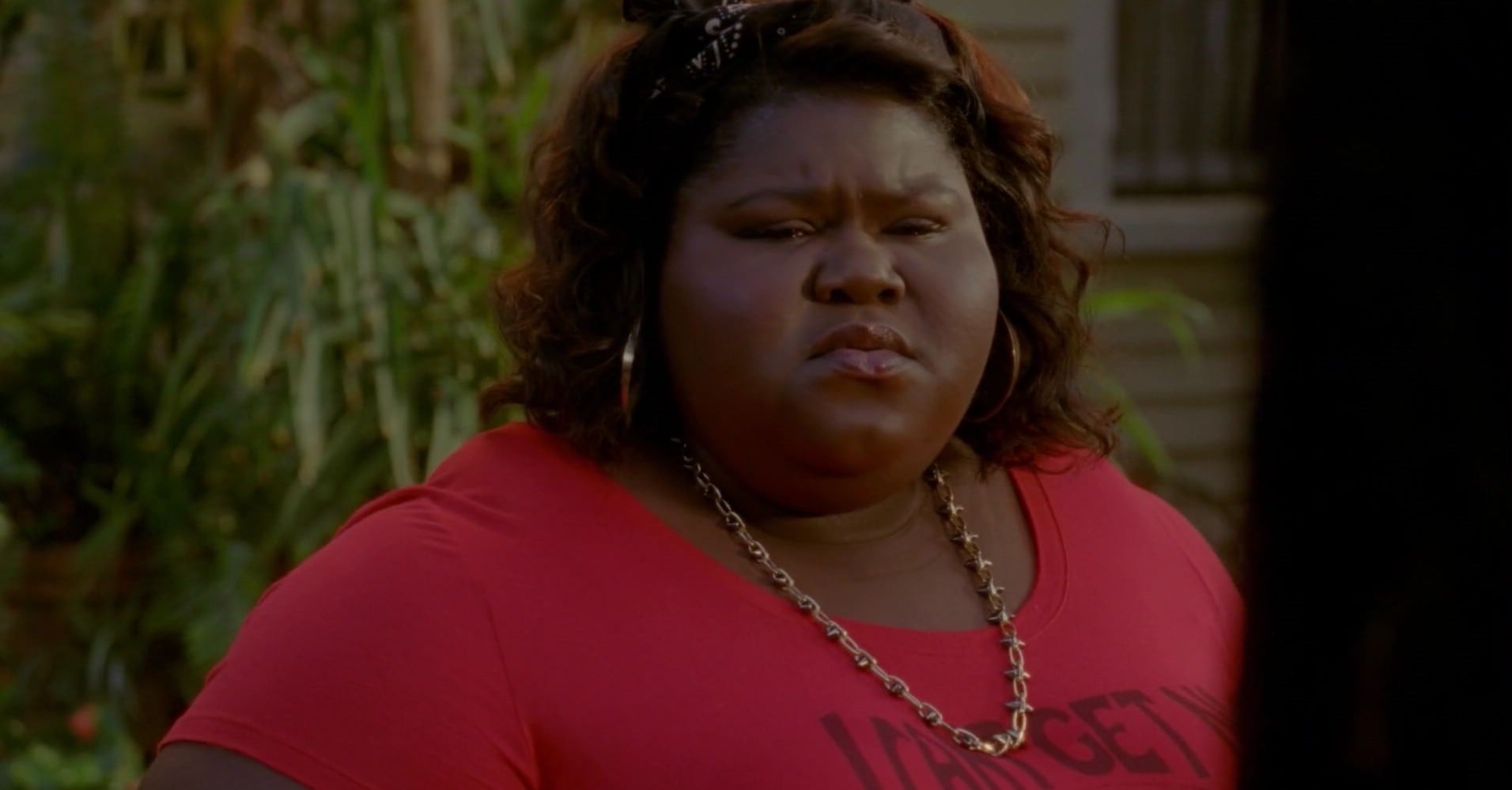 American Horror Story: Apocalypse has been a sometimes confusing, delightfully bizarre ride so far. As promised, this season has been slowly reintroducing characters from earlier seasons of the anthology and connecting them all together: the villain hails from Murder House, the Coven witches are back with a vengeance, there's a theory about Roanoke playing a role, and now Hotel is getting brought into the fold too. And that's a great thing, because that's where we left one of our favourite Coven characters: Queenie, played by Gabourey Sidibe.
At the end of the Coven season, voodoo-powered Queenie actually has a pretty happy ending. After surviving what should have been fatal attacks by a witch hunter, she discovers the ability to travel back and forth between the Earth and the afterlife, and she is appointed to the Council under the auspices of Cordelia, the new Supreme. However, she reappears as a guest of Hotel Cortez in the Hotel season, where she is murdered by James Patrick March and subsequently drained of blood by Ramona Royale.
But as we know, death isn't always the end for American Horror Story characters. In a flashback on Apocalypse, Cordelia tries to free Queenie's ghost from where she is trapped in the Hotel Cortez. Cordelia is unable to do it, but when a young Michael Langdon steps in, he is somehow able to emerge with Queenie in tow. We don't quite know how he does it or what effect it has on Queenie or her powers, but we're pretty sure we'll find out soon enough.