What Happens to Constance in American Horror Story Season 1?
American Horror Story: The Creepy Way Constance's Season 1 Story Ends
One of the best parts of American Horror Story: Apocalypse has been watching the ongoing parade of familiar characters returning to tie together several of the previous instalments. Most of these returning actors have reappeared already, but one of the biggest names has yet to show her face. We're talking, of course, about Jessica Lange's Constance Langdon, the creepy grandmother of Apocalypse's even-creepier villain Michael. This season will be Lange's much-heralded return to the AHS universe after taking several seasons off. If you want to brush up on Constance's plotline from Murder House before her return, we've got everything you need to know.
Constance begins as the slightly unsettling next door neighbour to the Harmon family in Murder House. At first, she seems like just your typical nosy/creepy neighbour, but her intentions turn out to be much more sinister: stealing one of Vivien Harmon's twins to raise as her own and replace her own dead children. Flashbacks reveal the truth of her violent past: she abused one of her sons, Beau, and convinced their neighbour to murder him, and another son, the psychopathic Tate, became a serial killer and was killed by a SWAT team. Both of her sons "live" on as ghosts in the Murder House, and Tate in particular plays a crucial role: he's the Rubber Man who rapes and impregnates Vivien.
In the present day, Constance suffers several losses. Her surviving daughter, the disabled Adelaide, is killed in a hit-and-run, and Constance can't get her body back to the house in time to allow her to come back as a ghost. To make matters worse, her boyfriend Travis is also murdered by the house's ghosts. Constance doesn't let this stand in the way of her ultimate goal of getting one of Vivien's children for her own, and she's even more determined when she discovers that her son Tate is the ghostly father.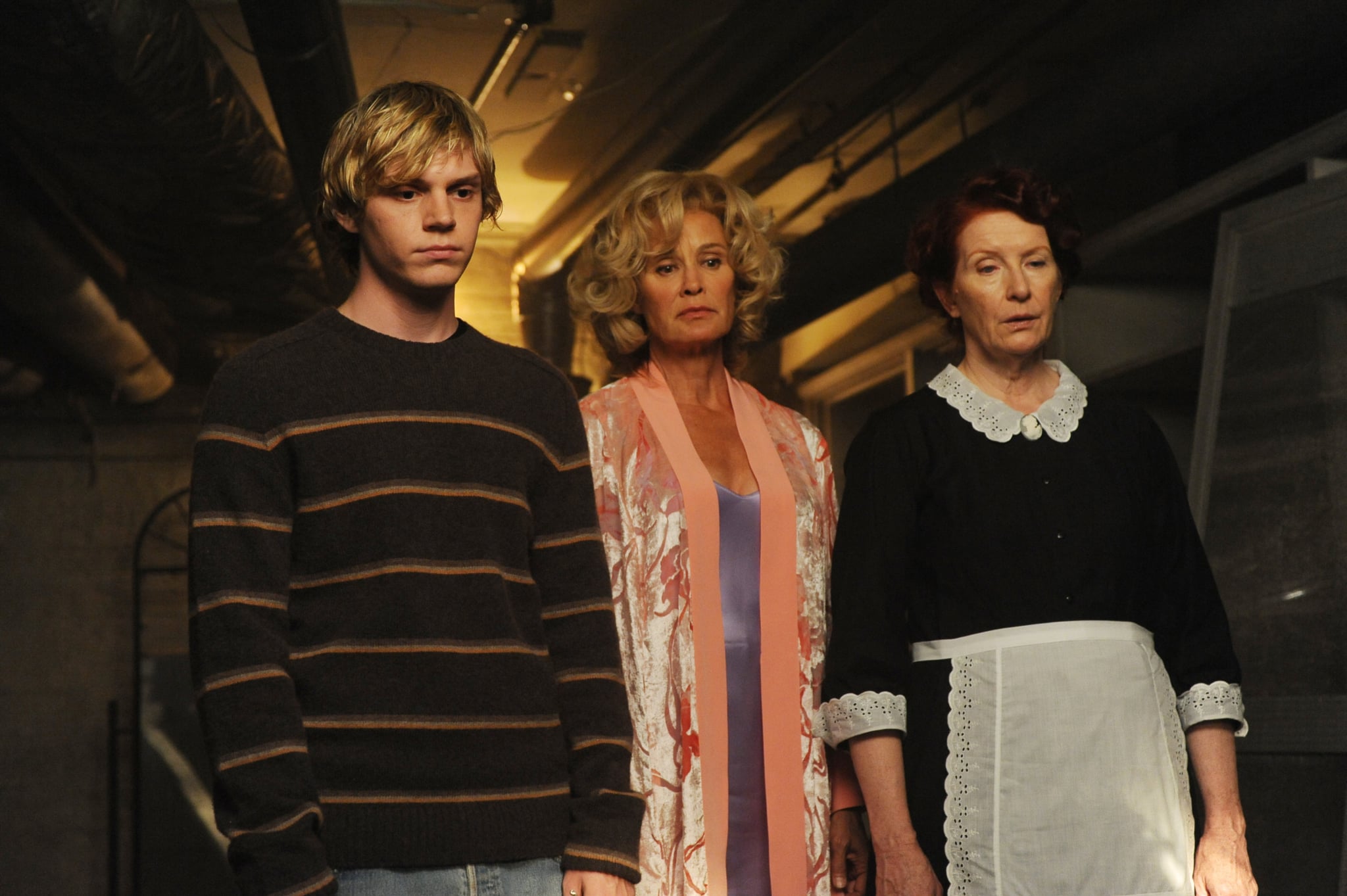 Upon learning that her ghost son is the one who fathered Vivien's twins, Constance consults a medium to find out what happens if a ghost fathers a child with a living woman. The medium explains that such a child is prophesied to be the Antichrist who will begin the apocalypse. After Vivien gives birth, the entire Harmon family is killed in quick succession, including Vivien herself and one of the twins. Constance takes the surviving twin, her grandson Michael, to raise. In the final moments of the season, she returns home to find that three-year-old Michael has gleefully murdered his nanny, much to her pride.
As we know, Michael Langdon has grown up to be every bit as creepy, powerful, and brutal as this glimpse at his childhood suggested. We can't wait to see his grandmother Constance up to her wicked ways again when she reappears on Apocalypse!