What Happens to John Quincy Myers on Outlander?
Why Outlander Cut These Gruesome — and Funny — Scenes From the Books in Season 4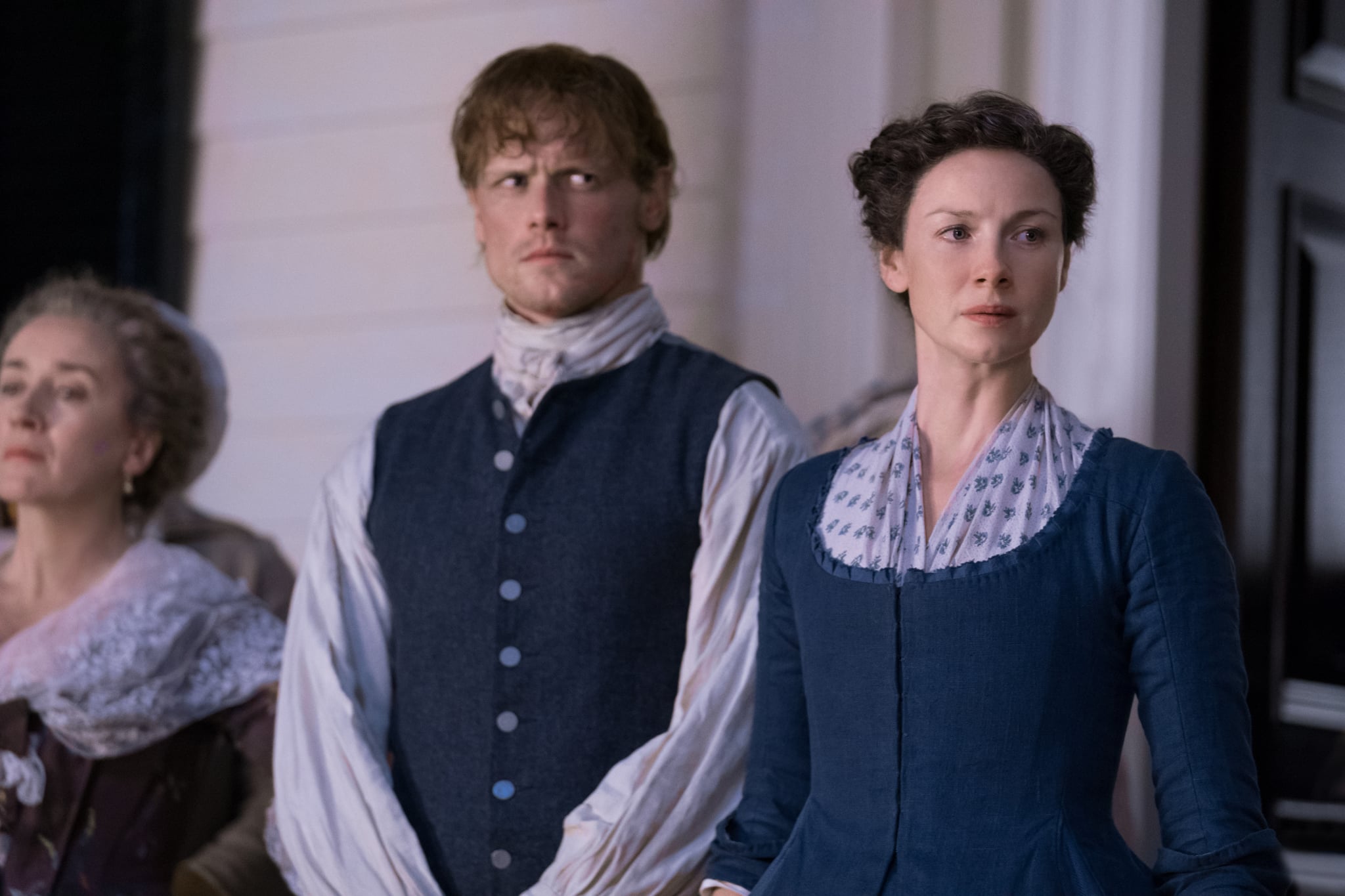 The fourth season of Outlander pushes Claire and Jamie further into uncharted territory in colonial America and offers a chance to meet several new characters. Some of them, like the nefarious pirate Stephen Bonnet, cannot be trusted. Some, like Jamie's Aunt Jocasta, are trying to keep the peace as best they can in this new land and new set of rules. Some, like Rollo the dog, are just plain adorable.
And then there's John Quincy Myers. First introduced in season four's second episode, "Do No Harm," the character is played by Welsh actor Kyle Rees. He's a jovial, hairy delight who can both educate the new Americans on the proper way to respect the Cherokee tribespeople who already call this land home and serve as another mentor to Jamie's nephew Ian (John Bell), who must be aching to talk to someone who isn't a relative by now. Later, he'll be integral to solving a mystery that unites the two communities.
But if Myers seems a little, well, uncouth, in this series, you can trust that he's much more blatant in the books. Described by author Diana Gabaldon in Outlander book Drums of Autumn as having "loose snaky black locks" for hair with a broad smile that's "nonetheless charming for missing half its teeth," he wastes zero time propositioning Claire – not for sex, mind you, but for her to look at his inguinal hernia. He nearly removes his pants right there on the streets of Wilmington before Jamie stops him! Myers later makes the party that Jocasta throws in Jamie and Claire's honour even more memorable by drunkenly insisting she operate on him right this minute (Claire obliges; spreading her patient out on the table in Jocasta's salon and using brandy to sterilise the area, causing several lice to flee).
While that scene didn't make it into this episode, it's likely Rees has seen worse. The actor has made a habit of appearing in period dramas. He was in the dark and gory The Bastard Executioner, which is set in 14th century Wales, and the considerably more PG-rated Will, which was about Shakespeare's early days in London. He was also in the LGBTQ-positive film Pride, although that project was set several decades after the advent of penicillin.