What Was in Kate's Bouquet on This Is Us?
This Is Us: The Sentimental Object Kate Chooses For Her Wedding Bouquet Will Make You Weep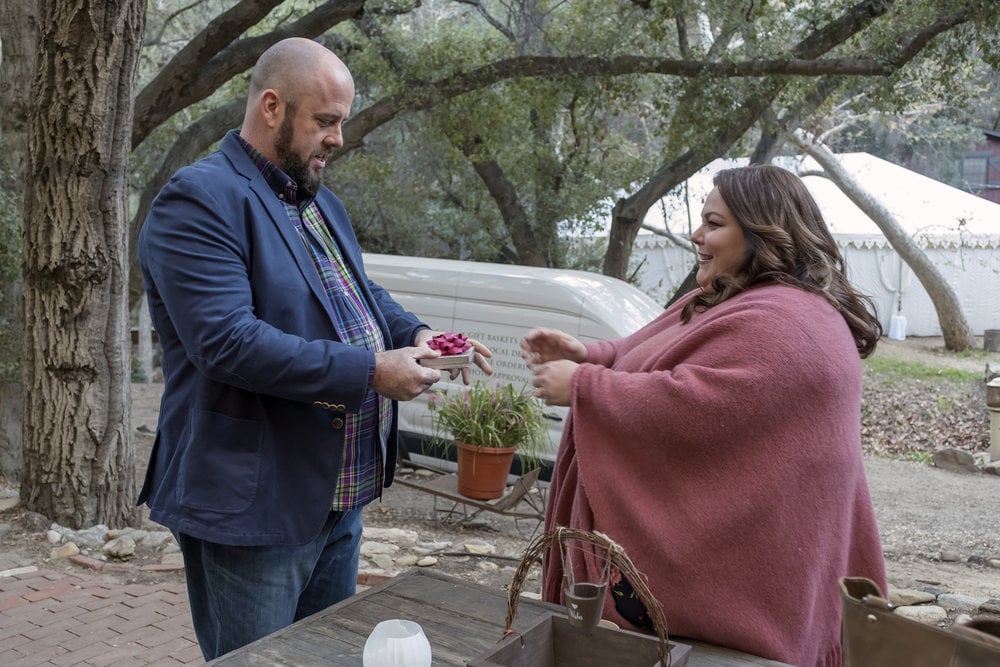 Warning: This Is Us season two finale spoilers ahead.
This Is Us closes out its second season by giving us the emotional wedding between Kate and Toby that we've been waiting for. But, of course, things get off to a rocky start when Kate realises Toby forgot to bring her late father's "magic" t-shirt that he gave to her as a kid, because she wants to attach it to her wedding dress as her "something old" item.
After having recurring dreams about Jack surviving the devastating house fire and celebrating his own wedding anniversary with Rebecca (Mandy Moore), Kate eventually realises it's time to stop holding on so close to every memory of Jack and make room for Toby. She then scatters all of her father's ashes by the special tree in the woods.
Jack's memory is still honoured at her wedding ceremony, though. In fact, Kate's bouquet features a sentimental object from Jack that you probably didn't catch, and yes, it'll make you weep. Co-showrunner Isaac Aptaker recently spoke to Glamour at SXSW and revealed why Kate chooses to include Jack's screwdriver in her bouquet. "With all the different choices [of Jack's], it was a matter of, 'What will fit in a bouquet?'" Aptaker told the publication. "And plus, we gave Deja [Jack's] bat."
There are also the options of Jack's boxing gloves and his fishing pole, which obviously would not have fit, as Milo Ventimiglia and Justin Hartley, who play Jack and Kevin Pearson on the show, respectively, pointed out in the same interview. "I think in the end, it was a logistical thing," Hartley added.
So there you have it. If you were wondering what was in Kate's bouquet, it was Jack's screwdriver (yes, the same one he uses to fix things around the house before his untimely death). We love how the drama pays tribute to his legacy in such a subtle yet special way.