What Will Peter Dinklage Be in After Game of Thrones?
Have No Fear, Tyrion Fans — Peter Dinklage Has an Exciting Role Lined Up After GoT Ends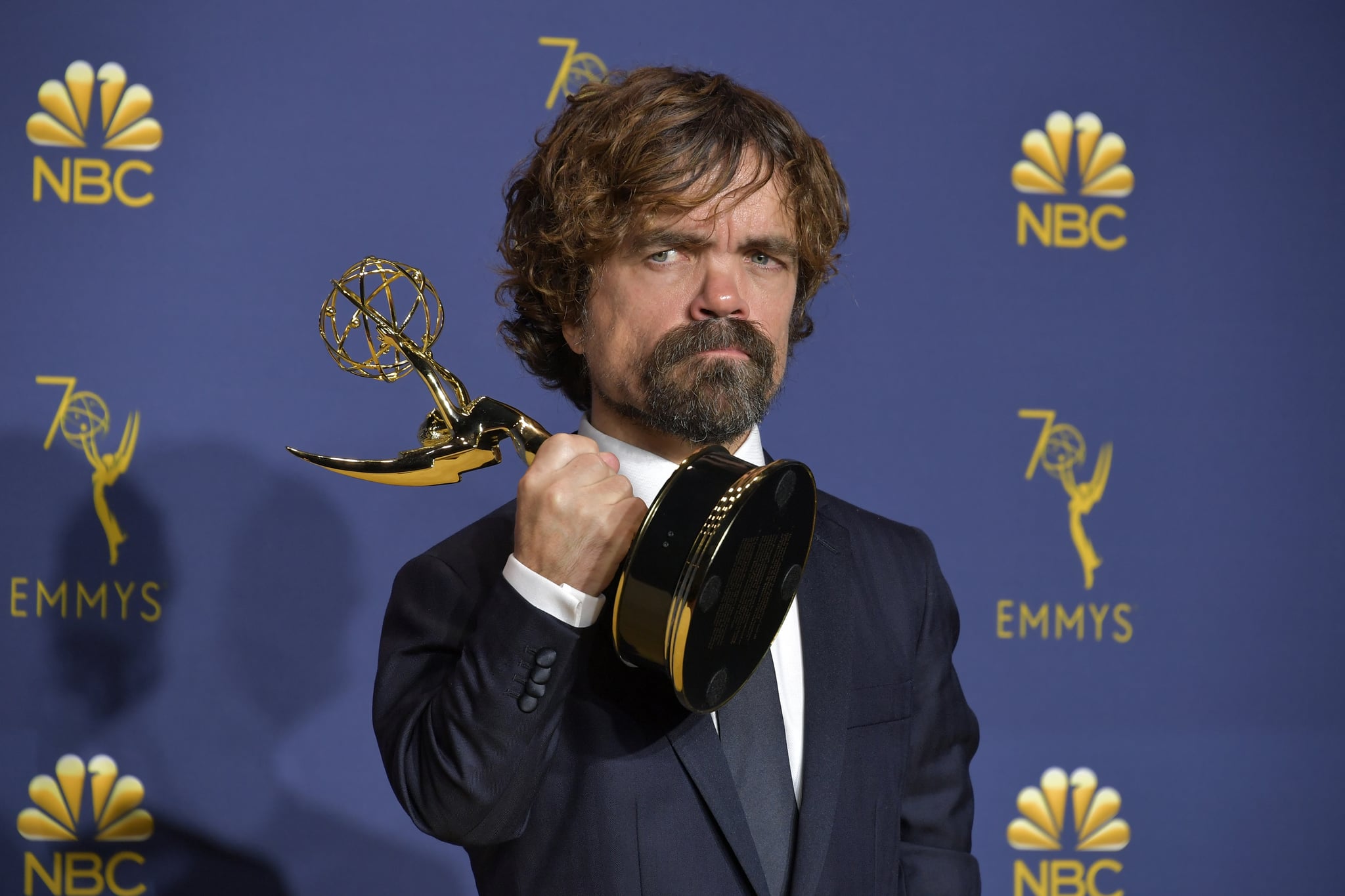 Even though we aren't quite ready to accept it yet, we must soon acknowledge that Peter Dinklage can't play Tyrion Lannister forever. The 49-year-old American actor absolutely slays as the hilariously quotable younger brother of Cersei and Jaime Lannister, but as Games of Thrones nears its conclusion, so does the reign of our favourite member of the Lannister clan.
Despite Dinklage's impressive filmography, it's now difficult to imagine him taking on any role outside the world of Westeros. After Dinklage appeared alongside Morgan Freeman in a combo ad for Doritos and Mountain Dew during the 2018 Super Bowl, rapping along to Busta Rhymes and spitting fire, GoT fans were sure this was a cryptic message about Tyrion actually belonging to the Targaryen family. However, Dinklage was quick to shut this rumour down. "I love every single theory the fans of our show have, because they're so much fun," he said. "They get to show the dedication and love they have for the show, but you have to understand that it is a Doritos commercial." If we can't even accept seeing Dinklage appear in Frito-Lay commercials, just imagine how we'll feel seeing him become a different character entirely.
It might soften the blow to know that Dinklage already has some really great projects lined up after GoT's eighth and final season. As well as lending his voice to Mighty Eagle in The Angry Birds Movie 2 and Phil Betterman in The Croods 2, it has been confirmed that Dinklage will star in and produce a Rumpelstiltskin film with Sony. A Monster Calls and Chaos Walking author Patrick Ness has also confirmed that he will be writing the script. Details about the movie have been kept quiet since it was first made official in the Summer of 2018, aside from the fact that the story will follow the traditional Brothers Grimm tale.
In the story, a miller lies to the king, telling him that his daughter can spin straw into gold. The king then abducts the girl, forcing her into a tower room filled with straw and a spinning wheel and demanding she spin the straw into gold by the morning or lose her head. Just when the girl gives up all hope, Rumpelstiltskin appears to complete the task, but only in exchange for the girl's necklace. He continues to appear each night, only offering to help the girl if she can provide him with something in return.
As awesome as the adaptation sounds, we know we aren't the only ones who will have a hard time saying goodbye to Tyrion. After all, Dinklage has received seven Emmy nominations for the role, the most nominations any actor has ever earned for playing the same character. As he told Vulture, the many years he spent filming Game of Thrones was a wonderful experience and one that will influence his career for the rest of his life. "But it was such a long shoot," he added, "so it's hard to separate the TV show from my life." If Dinklage is ready to move on, then we suppose we're ready to see what comes next for him, too.