What Is the Song In Avengers Infinity War?
You Know That Song Stuck in Your Head From Avengers: Infinity War? Listen to It Here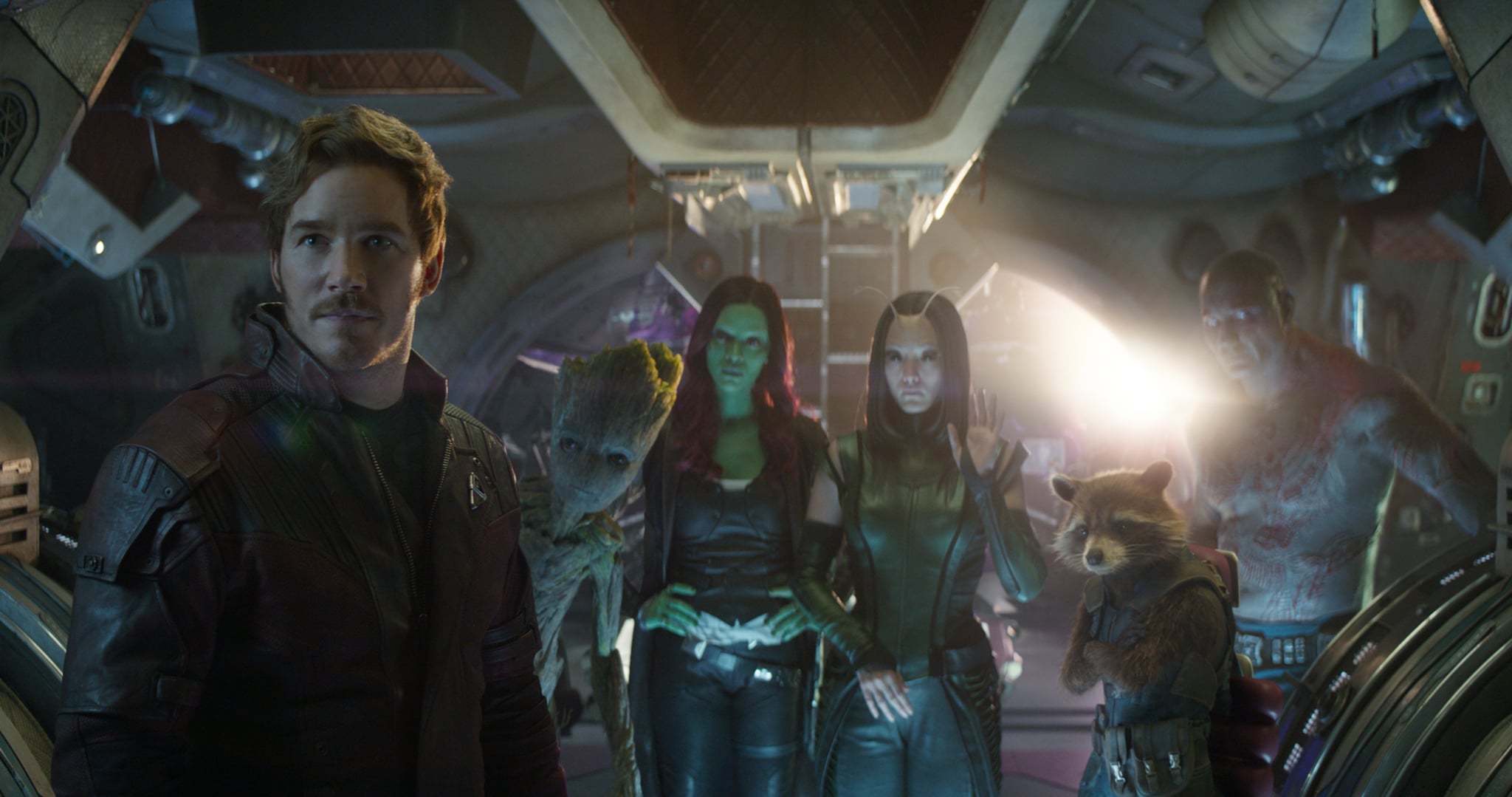 Leave it to Star Lord to keep us humming and clapping even after Avengers: Infinity War. While composer Alan Silvestri served up an award-worthy soundtrack, it was The Spinners who stole our heart. When the Guardians of the Galaxy first burst onto the screen in Infinity War, we are taken back to a simpler and much funkier time: 1976 (eight years before Footloose became the greatest movie of all time).
Without further adieu, here's "The Rubberband Man" by The Spinners, also known as the song that you're going to have stuck in your head until the next Avengers film premieres.
Hit it, Drax.